You are here
Back to top
China Remains Biggest Market for Vietnam's Surging Fresh Produce Exports
April 28, 2018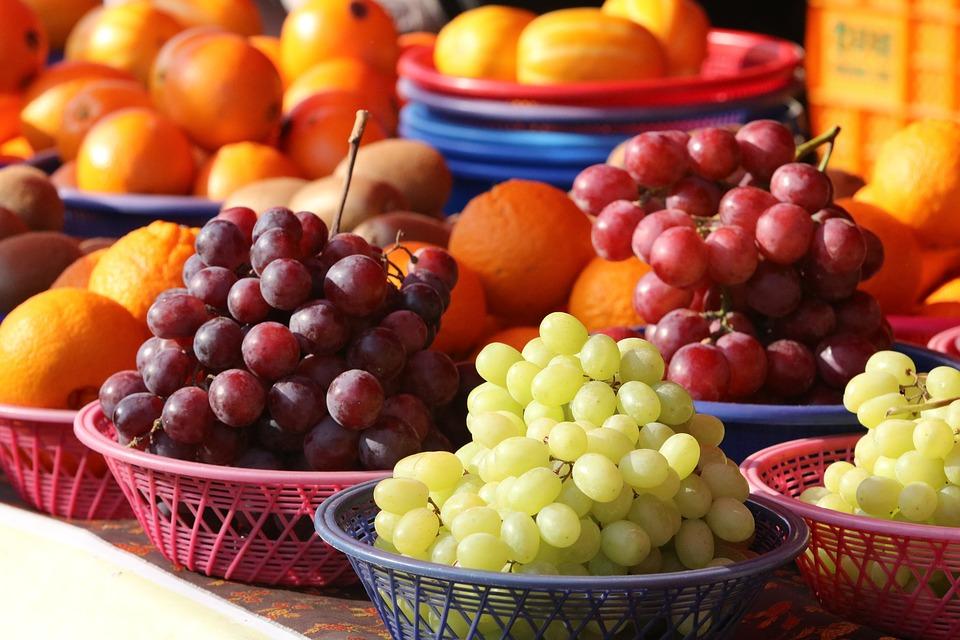 Vietnam's turnover of vegetable and fruit exports jumped 35.6% year-on-year to USD 960 million in the first quarter of 2018, up 8.3% compared to the fourth quarter of 2017, according to customs statistics. This marks the largest increase in the history of Vietnam's vegetable and fruit industry. In the context of steadily growing exports, Vietnam's Vice Minister of Agriculture and Rural Development expressed that the target of USD 4.5 billion for fruit and vegetable exports in 2018 is attainable. By early April 2018, Vietnamese vegetables and fruits were sold to 60 countries around the world. Currently, the supply of Vietnamese fruit is meeting the surge in orders. As a result, Vietnam's fruit exports are anticipated to sustain growth.
China, the United States, Japan, South Korea, Thailand, Malaysia, the Netherlands, the United Arab Emirates, Singapore, and Russia are the top ten markets for Vietnam's fruit and vegetable exports. In 2017, Vietnam's export of fruit and vegetables reached a record USD 3.45 billion. Moreover, China remains Vietnam's largest market for fruit and vegetable exports, accounting for $2.744 billion of exports, up more than 37.4-fold since 2010. China has expanded support for imports of Vietnamese fruits and vegetables because of the low-cost and quality of goods. In 2017, the General Administration of Quality Supervision, Inspection and Quarantine (AQSIQ) of China approved four new ports on the China-Vietnam border for fruit imports. Presently, Guangxi Province has seven designated ports with Vietnam. In addition, Guangxi grants concessionary loans for the import of Vietnam's dragon fruit, longan, and mangosteen. China also wants to work with Vietnam to create a green channel for imports and exports by implementing a policy of mutual recognition of inspection for Chinese apples, Chinese oranges, Vietnamese watermelons and dragon fruit.
A great amount of fresh produce from Vietnam enters China through small-scale cross-border trade. The amount of fruit and vegetables that have entered China through normal trade only amounted to USD 956 million in 2017, whereas cross-border trade amounted to USD 1.79 billion. The advantages of cross-border trade include transaction flexibility, faster transportation, and lower taxes. Trade stability, however, is compromised by changes in trade policy and inconsistencies in the quality of goods. In order to promote fruit exports through normal channels of trade, Vietnam's Ministry of Industry and Trade released a guide for exporting Vietnamese fruit to China, which provides specific business guidance for the trade of dragon fruit, longan, lychee, and watermelon. The guide introduces all issues related to the Chinese market—such as export formalities, doing business, relevant information, obstacles, and more—to facilitate sustainable exports of fruit to China and establish a brand status for Vietnamese fruits in the Chinese market.
Although exports of fruits and vegetables to China are growing rapidly, there will be some new challenges as China adopts stricter requirements for fruit and vegetable imports. For instance, in April, Vietnamese fruit exports to China had to include a picture of product quality traceability that originates from the packaging stage. This document must include the name, origin, packaging plant name or code of the fruit in Chinese or English. Alternatively, the exporter can use a barcode, QR code, or security mark that allows for convenient inspection. Beginning May 1, China Inspection and Quarantine (CIQ) will conduct strict inspection and quarantine as well as examine product traceability of vegetables and fruits from Vietnam at various border ports in Guangxi.
Upcoming Events
October 19, 2023

to

October 21, 2023
Produce Marketplace
Elangeni Food Group

·

South Africa

Universal Capital Gr

·

Ecuador

AGRI GATEX LIMITED

·

Africa
Joshua Lim

·

Malaysia

City fresh fruit co.

·

Thailand

Chun lin orchard-Sel

·

Taiwan nan
China Market Access List