You are here
Back to top
China apple exports are expected to hit a record high in 2016
December 28, 2016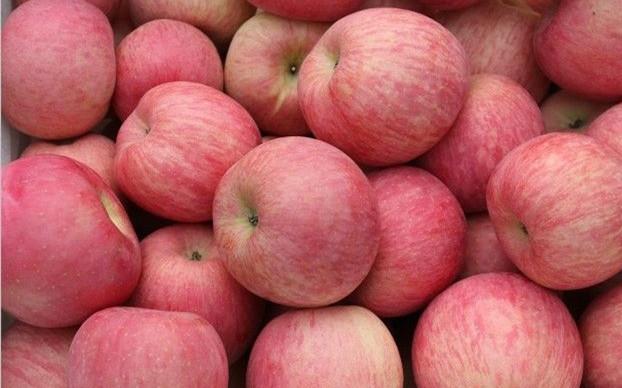 Mr. Lu Fangxiao, vice president of China Fruit Marketing Association recently said that due to a competitive price this season, China's apple exports gained strong momentum. The export volume would hit a record high this year.
According to data from the fruit committee of China Chamber of Commerce of Foodstuffs and Native Produce in the first ten months of 2016, China's fresh apple export volume reached 986 thousand tons, while the export value reached 1.11 billion USD, increasing 67% and 49% respectively, compared to the same period last year. Yunnan, Shandong, Gansu, Shaanxi, and Guangxi make up the five largest apple exporting provinces, accounting for 75% of country's total exports. Thailand, Philippines, India, Bangladesh and Russia were China's leading apple export destinations in 2016, accounting for 53% of total apple exports.
The apple production in the 2016/2017 growing season is estimated at 43 million tons, an increase of 2% over the previous quarter, and Red Fuji apples account for about 70% of the total amount. China's apple exports are still relatively small compared with total production; most apples continue to be consumed in the domestic market. With the trend of domestic consumption becomes more diversified, many foreign apples have also entered the Chinese market. From January to October, China's fresh apple import volume reached 57 thousand tons with $100 million of import value, down by 29% and 22%respectively. China mainly imports fresh apples from New Zealand, the United States, and Chile. In the first ten months of 2016, New Zealand ranked first with 20 thousand tons of fresh apples , the United States ranked second with 18 thousand tons, while Chile was slightly lower with about 16 thousand tons. The import value from those three countries accounts for about 94% of China's global apple import value.
Recently, the first batch of Polish apples has landed on the Chinese market. While talking about the influence of Polish apples on the Chinese market, executive vice president of Chinese Fruit Marketing Association Lu Fangxiao said, although the import apple industry scale and the higher quality standard is worth paying attention to , the effect on the domestic market is small due to the limited amount of imports. On the contrary, with the competition of imported apples, domestic apples would further strengthen and perfect its brand, quality standardization, as well as other aspects.
Featured Produce
Produce Marketplace
Elangeni Food Group

·

South Africa

Universal Capital Gr

·

Ecuador

AGRI GATEX LIMITED

·

Africa
Joshua Lim

·

Malaysia

City fresh fruit co.

·

Thailand

Chun lin orchard-Sel

·

Taiwan nan
China Market Access List