You are here
Back to top
Chilean Kiwifruit's 2017 Season in Review
October 18, 2017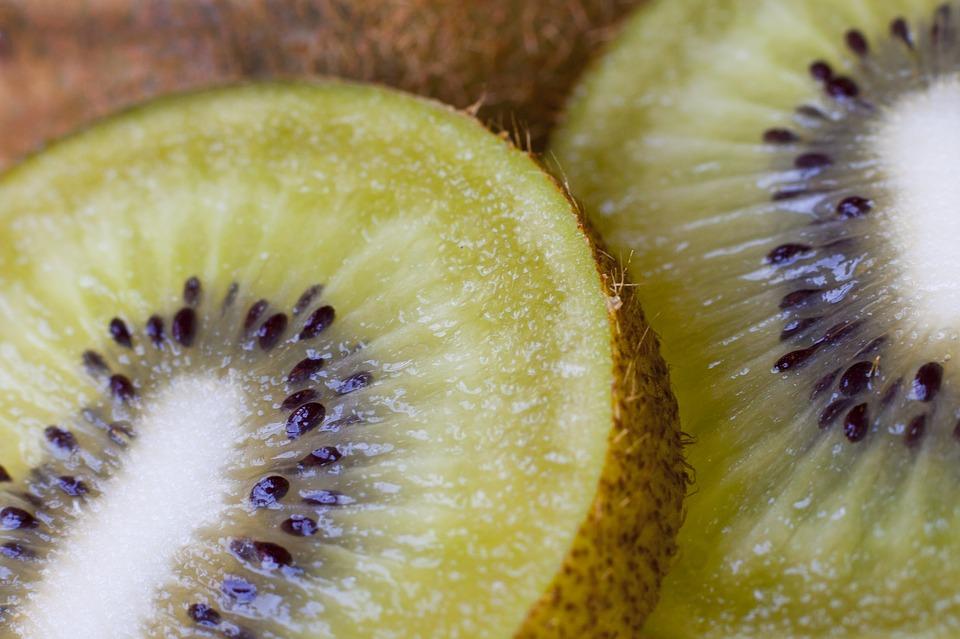 As Chilean kiwifruit's 2017 season came to a close this October, kiwi exporters in Chile began to take stock of another successful year. According to the Chilean Kiwifruit Committee, total exports of kiwi amounted to 170,214 tons in 2017, a 2.3% decrease in volume over 2016's impressive 174,211 tons. However, this dip in export volume was offset by substantially higher prices for Chilean kiwifruit across all markets.
This year's season began two weeks earlier than 2016, a result of successive heat waves which swept over South America, leading to harvest commencing in mid-March. Sales at the start of the season were brisk due in large part to the limited leftover supply of kiwi from the Northern Hemisphere as well as lower volumes of available New Zealand kiwis, which helped Chilean kiwis to penetrate key markets and sell at higher prices.
Hotter temperatures and the reduced number of 'chill hours' across Chile caused a glut in production of smaller-sized kiwifruit this season. Although the quality of the fruit was not adversely affected, as it retained its optimal internal soluble solid content and excellent flavor, the higher production of smaller-sized kiwi meant that overall export volumes suffered this year. A number of old and inefficient orchards were also closed down this season, but according to the Chilean Kiwifruit Committee this did not have a large impact on total production.
Europe and Russia were the only two markets to increase their import volume of Chilean kiwi in 2017. Europe remained the leading export destination for Chilean kiwi at 55,644 tons, an increase of 9.1% over 2016. The importance of Europe as a market destination was emphasized this season, as Europe accounted for fully 32.7% of all Chilean kiwi exports, an increase of 3.4%. Chilean medium- and smaller-sized kiwifruits dominated Europe's market and managed to maintain fast-paced sales throughout the season. The average price for Chilean kiwi in Europe was USD 1.98/kilo, an impressive 56% increase over 2016.
The biggest decline this year came in Asia. Despite remaining the second-largest market for Chilean kiwifruit, export volumes, which hit 39,212 tons in 2016, dropped by 13.5% to 33,905 tons in 2017. Exports peaked earlier and higher this year than last year, exceeding over 3,000 tons per week in late-April. However, mid- and late-season shipments were lower, especially in May and June, when exports were 50% lower than 2016, even falling to one-third the total volume of last year's exports in early- to mid-June. Prices for Chilean kiwi in China also started lower this year, selling for USD 2.50/kilo because of high domestic supply offered at low prices in China. This caused prices to drop even further to USD 1.69/kilo in May. However, prices rebounded as supply dwindled and prices peaked at USD 3.21/kilo in July. Overall, the average price in China for Chilean kiwifruit in 2017 was USD 2.26, representing a modest increase of 16% over 2016.
Across other global markets, results were mixed. In North America, export volumes dropped by 12.7% to 32,444 tons. However, Chilean Hayward kiwis enjoyed a significant bump in pricing in September, reaching highs of USD 3.08/kilo and leading to an average season price of USD 1.89/kilo, an increase of 27% over 2016. Markets in Latin America were flat in 2017, with almost the exact same volumes expected as the previous year at 27,694 tons (the season has not yet concluded). And in Russia, Chilean kiwi exports found their biggest percentage increase over 2016 at 9.8%. However, Russia is a relatively small market, accounting for only 13,992 tons, or 8.2% of Chile's total kiwi exports, in 2017.
Production for the 2018 season is expected to hover around the 170,000-ton mark, but predictions for a drop in production of green kiwi from the Northern Hemisphere caused by spring frost and increased volumes of yellow kiwi may see Chilean kiwi retain or even increase in value across many markets.
Image Source: Pixabay
Featured Produce
Produce Marketplace
Elangeni Food Group

·

South Africa

Universal Capital Gr

·

Ecuador

AGRI GATEX LIMITED

·

Africa
Joshua Lim

·

Malaysia

City fresh fruit co.

·

Thailand

Chun lin orchard-Sel

·

Taiwan nan
China Market Access List