You are here
Back to top
Chengdu Embraces Kiwifruit Industry at International Conference
July 06, 2017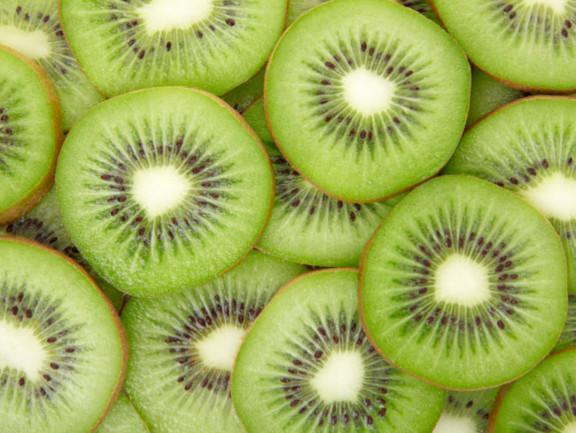 On June 30, China's first International Kiwifruit Outlook Conference was held in Chengdu. This conference aimed to analyze the current market situation and predict future trends in China's kiwifruit industry. Among those in attendance were several foreign agricultural sector government officials, domestic and foreign agricultural experts, representatives from Chengdu's kiwifruit producing areas, and the heads of a well-known Chinese e-commerce platform.
From 2010 to 2015, Chinese kiwifruit planting areas grew more than 10% annually. In 2015, China's kiwifruit industry utilized more than 370.68 thousand acres of land, producing an astounding 1.2 million tons of kiwis. Parallel to expansions of planting areas, China's domestic kiwifruit consumption exceeded 1.3 million tons with a market size worth 6.66 billion Yuan.
In recent years, online sales of kiwifruit have grown popular alongside growing consumer receptiveness towards online shopping. Data shows online sales of kernel fruit and citrus fruit cover 32.05% and 28.60% of online fruit sales respectively. Kiwifruit accounts for 67% of kernel fruit sales and 19.4% of the total fruit sales. The number of online brands is increasing alongside the growth of e-commerce and enhancement of brand awareness. Presently, Zespri Kiwifruit is leading the global kiwi industry with the highest popularity among domestic and international brands. Besides Zespri, the sales of other kiwifruit brands—such as Joywing mau, Kiwi brother, and Panda—are also performing well.
Kiwifruit is the signature agricultural product of western China. At the Chengdu International Kiwifruit Outlook Conference, the world was given a glimpse of Chengdu's kiwifruit industry developments. Currently, Chengdu has three main kiwifruit production areas: Pujiang, Qionglai and Dujiangyan. Each area has unique characteristics and rapid development.
Dujiangyan is the first region in China to be certified by GLOBALGAP and CHINAGAP. As such, Dujiangyan is considered the "hometown" of Chinese green ecologically grown kiwifruit. In 2016, Dujiangyan successfully raised 1.5 billion Yuan in investment to build what is the largest kiwifruit plantation and processing base in Sichuan province. The main cultivated kiwi here is the Jin Yan variety. Dedicated cultivation area for Jin Yan will reach 3300 acres. After two or three years, 70% of this kiwifruit will be exported. Dole Food Company, the world's largest fruit and fruit juice producer and distributor, will take responsibility for the international marketing of Dujiangyan's kiwifruit.
Pujiang, a leading county in Chengdu's kiwifruit industry, has been nationally recognized for its kiwifruit production, quality, and all-around safety. As of 2017, the total cultivation area of kiwi in Pujiang is 16,473 acres with a production area spanning 12,190 acres. In 2016, annual output achieved 83,000 tons with a production value of 770 million Yuan. The scale and success of the kiwifruit industry here have allowed the brand value of Pujiang kiwifruit to reach 10.23 billion Yuan.
Qionglai total kiwifruit plantation area is around 10,707 acres. Kiwifruit varieties grown here include Hayward, HongYang, JinYan, DongHong and others. The main variety is the red kiwifruit HongYang, which has 6,589 acres dedicated for its cultivation, and the yellow kiwifruit JinYan that has a cultivation area of 2,634 acres. Sichuan University of Natural Science and Sichuan Agricultural University provide technical services to more than 70% of kiwi bases here—supporting three controlled atmosphere kiwi storage facilities that can each store up to 4,000 tons of fresh fruit.
Featured Produce
Produce Marketplace
Elangeni Food Group

·

South Africa

Universal Capital Gr

·

Ecuador

AGRI GATEX LIMITED

·

Africa
Joshua Lim

·

Malaysia

City fresh fruit co.

·

Thailand

Chun lin orchard-Sel

·

Taiwan nan
China Market Access List