You are here
Back to top
2016 China's Fruit & Vegetable Market Review (II)
January 12, 2017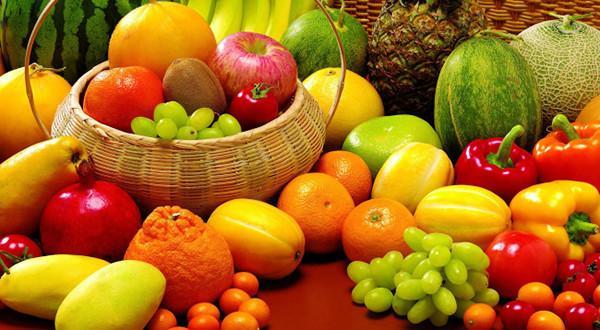 Standardization, Branding, Internationalization
2016 was a year of change for China's fresh fruit industry as players began to put emphasis on standardized production methods, brand management and internationalization strategy.
Nongfu Spring's 17.5° navel orange is a very good example. It is the result of years of research and development, using scientific tests, big data, and GPS etc. in growing fruit trees and managing the operation. Nongfu Spring created its own advanced software and hardware systems for selecting the products to be marketed. Every orange is tested on the production line within 24 hours of picking. An automated system evaluates the oranges according to straight standards for both the look on the oranges' surface and the BRIX/Acid ratio (said to be averaging 17.5°).
In fact, Fruit Day already started using an online testing system a year ago, to measure the BRIX of its "Mr. Orange" brand. Pagoda has also been working on the use of objective standards for classifying fruits.
While standardized production may be the first step towards creating brands, developments in 2016 indicated that more and more people in the fruit industry were putting heavy emphasis on creating and building brands. Besides publicizing the special area of production such as apples from Yantai (in Shandong Province) or navel oranges from Jinan (also of Shandong) etc., the players have begun creating brand names to trigger images related to the premium quality of different fruit varieties. For example, Joy Wing Mau Group teamed up with Haisheng Group (both groups are engaged in growing, processing and marketing of fresh fruits) to launch a greenhouse strawberry with a unique brand name. Meanwhile, a newly established industry association for high quality fruits joined forces with Pagoda and created a brand called "One Good Orange". The former was said to be planning to create 20 local fresh fruit brands over the next 5 years.
Standardization in production and brand building are seen as crucial for developing export markets. In the first 11 months of 2016, China exported USD13.3 billion worth of vegetables, 12.4% increase versus same period year-ago. During the same period, export of fresh fruits amounted to USD6.2 billion, with a growth of 5.7%. Apple as an example, Chinese apples were particularly price competitive, and hence enjoyed strong export performance. Apples' total export volume in 2016 would likely break previous years' records. Statistics provided by China Chamber of Commerce of Foodstuffs and Native Products (Fresh Fruits Branch), showed that, between January and October, China exported 986,000 tons of apples at a total value of USD1.11 billion, registering increases of 67% and 49% for volume and value respectively. Apples from Luo Chuan, in Shaanxi Province, characterized the current developments. Using standardized growing methods that ensure consistent taste and zero pesticide residue, couple with a focus in marketing, Luo Chuan apples successfully opened up the Australian market.
Apart from traditional import-export trade, Chinese fruit companies are moving beyond national borders to integrate upstream and downstream supply chain. Guangzhou Zhanhui Trade Company Ltd has been working with its supplier in Thailand and entered into contracts with growers to produce for Zhanhui's requirements. A jointly invested packing line, occupying 2600 square meters of land, went into operation in 2015. A processing plant built on 16,650 square meters of land is completing in 2017. Chongqing Jinguoyuan Trading Company, on the other hand, has been processing longans in Thailand and garnered 25-30% share of the China market for imported longans.
Some industry players have gone even further in internationalization to engage in commercial merger and acquisition as well as forming strategic alliances In September, Joy Wing Mou completed the acquisition of 19.9% share of New Zealand's major fruit company, Turners &Growers Ltd, for NZD72.2 million, to become the latter's second largest shareholder. In October, Yiguo entered into an agreement to acquire 51% share of Singapore's SunMoon Food Company Limited for USD24 million.
Broader Range of Products, More Open Market
Due to growing market demand, imported fruits and vegetable had a good year in 2016. Statistics from the Ministry of Agriculture's Department of International Cooperation showed that, up to November, total value of imported vegetables amounted to USD0.48 billion, 1.7% more than same period year-ago, while the value of imported fruits was USD5.3 billion, slightly lower than previous year by 2.8%. As the peak season for South American cherries fell in December, the full year's import of fresh fruits might still be ahead of last year. As China's biggest port of entry for fruits, Shenzhen has chalked up record high statistics in January through November. According to data from the city's Inspection and Quarantine Bureau, fresh fruits' import during that period reached 952,900 tons in volume and USD2.03 billion in value, 8.99% and 12.82% higher than last year by volume and value respectively.
Apart from volume and value increases, China has been importing more varieties from more countries. To date, 52 kinds of fruits from 43 countries have already obtained China's permission to import. Initial data showed that 17 new varieties were added in 2016. These included California strawberry, Ecuadorian mango, Pakistani oranges, Uruguayan blueberries, Spanish peach and pear, Italian oranges and lemons, Australian pear and New Zealand's persimmon etc. Four countries obtained permission to import for the first time. They were: Turkey (cherry), Poland (apple), Laos (water melon and banana), and Nepal (orange, tangerine, lemon).
Data in the first 9 months of 2016 indicated that import of fruits from SE Asia, such as Thailand and Vietnam, has dropped compared with the same period year-ago, while Chile's share of total import has increased. Durians, grapes, cherries, and bananas were the major items. Among the items newly obtained permission to import, Polish apple received much attention because of its impact on locally grown apples. Some in the industry, however, believed that competition from imports would stimulate the pace for Chinese fruits to establish standards, commercialize, and adopt branding strategies. This would also help Chinese fresh fruit industry raise quality and food safety standards further, to meet the requirements for competing in the world market.
In 2017, more countries and more products may expect to be allowed to export to China. Brazilian melon, US blueberry and avocado, Mexican bananas, Italian apple, German apple, New Zealand's avocado, Australian avocado and blueberry, South African avocado and cherry, and Turkish orange are known to be applying for permission to import. Consumers in China would have more choices as the year unfolds.
Photo source: Baidu
Upcoming Events
October 19, 2023

to

October 21, 2023
Produce Marketplace
Elangeni Food Group

·

South Africa

Universal Capital Gr

·

Ecuador

AGRI GATEX LIMITED

·

Africa
Joshua Lim

·

Malaysia

City fresh fruit co.

·

Thailand

Chun lin orchard-Sel

·

Taiwan nan
China Market Access List