You are here
Back to top
Zespri Expands Production to Satisfy Global Demand
February 15, 2017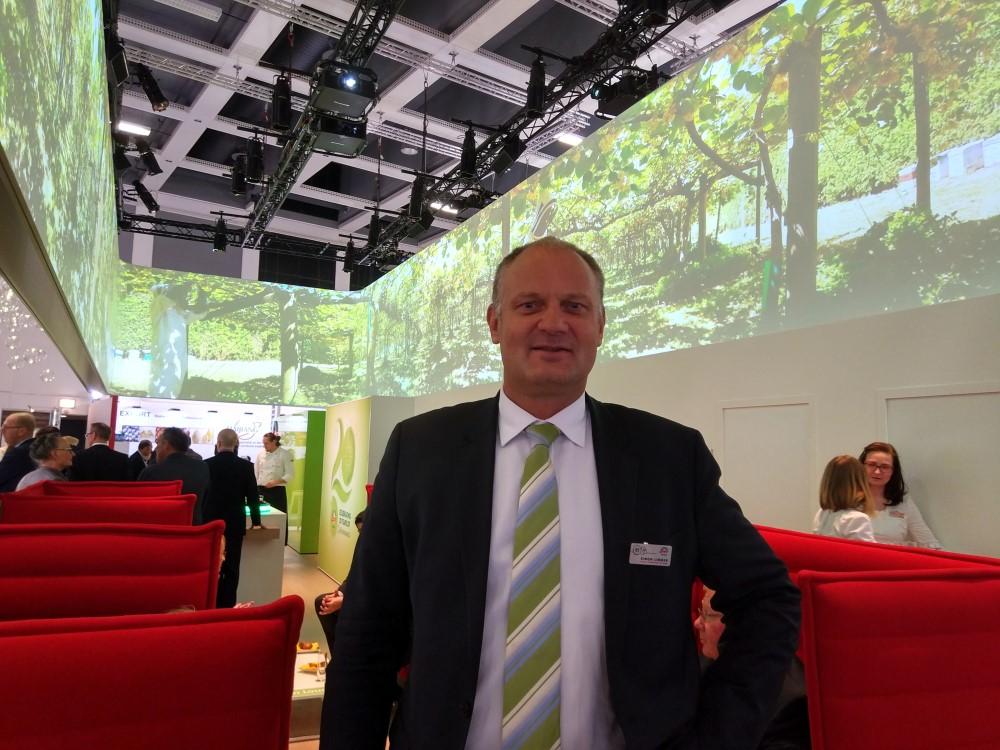 On the day that Zespri announced the addition of 1800 hectares of Zespri SunGold cultivation to its production in Europe, Produce Report interviewed Chief Operating Officer, Simon Limmer to talk about the company's announcement and its plans for China.
Zespri's decision to increase production in Europe is the result of a surge in demand for the fruit, particularly the company's proprietary SunGold variety, and fits in with the need to balance the Northern hemisphere production with that of the Southern hemisphere as, according to Mr Limmer, "twelve-month supply is a key part of Zespri's strategy and this investment aligns offshore production with the strong increases in New Zealand SunGold volumes, set to double to around 90 million trays over the next five years."
It would seem then that Zespri's continued investment in marketing (NZ$160 million last year in targeted marketing at trade and consumer levels) is paying off as demand, particularly in the gold category, is well ahead of supply. However, the firm looks set to fill that demand once the new plants come up to production in a few years time.
Some of this additional European production is destined for sale in China and other Asian markets. "Over the next three years we're expecting volumes to triple or quadruple and with the expansion that we've just announced of 1800 additional hectares, will double again...most of that product will remain in the European market but there is quite an opportunity to export to places such as China, Taiwan, south-east Asia as well as other markets around the world. Italy is our primary northern hemisphere production base and we will export globally to the areas that we have market access to out of Italy," explained Limmer. Zespri exports of Italian Green fruit to China began for the first time in 2014 and again in 2015 and 2016.
China is the fastest growing market and is expected to also become the largest market for Zespri products in 2017, "so there's a lot of focus and resources going into China right now. Traditionally Japan has been the big value driver of our business and Europe has been the real corner stone for volume. Together Japan, China and Europe account for 75 to 80 percent of our sales. Obviously China has been a big driver for us in terms of our ability to allocate product around the world and have another big volume region," concluded the COO.
One alternative to exporting to China from countries with market access, such as Italy, is that of producing on Chinese soil itself and this option is also currently being studied. "Kiwi fruit production in China is already massive. There is more kiwi fruit there than the rest of the world put together. Kiwi fruit originally comes from China, so there is genetic material that is quite interesting and various different varieties, green, gold, red that we are looking at as well, so its obviously an opportunity that we're considering...but first some questions need to be answered, with the Zespri brand in mind.
These regard the integrity and the safety of the product that we could potentially grow in China, then one has to know whether the fruit is going to have all the attributes that we consider the minimum standard for a Zespri product and thirdly its about consumer acceptance for a product carrying our brand, which is acknowledged globally, but that is made in China. Is that going to be acceptable to a Chinese consumer? Till we've answered those questions we'll be going very very slowly."
Image Source: MZMC
Featured Produce
Produce Marketplace
Elangeni Food Group

·

South Africa

Universal Capital Gr

·

Ecuador

AGRI GATEX LIMITED

·

Africa
Joshua Lim

·

Malaysia

City fresh fruit co.

·

Thailand

Chun lin orchard-Sel

·

Taiwan nan
China Market Access List