You are here
Back to top
Top End Wholesale Market for Fresh Fruits in Shandong Province
January 31, 2018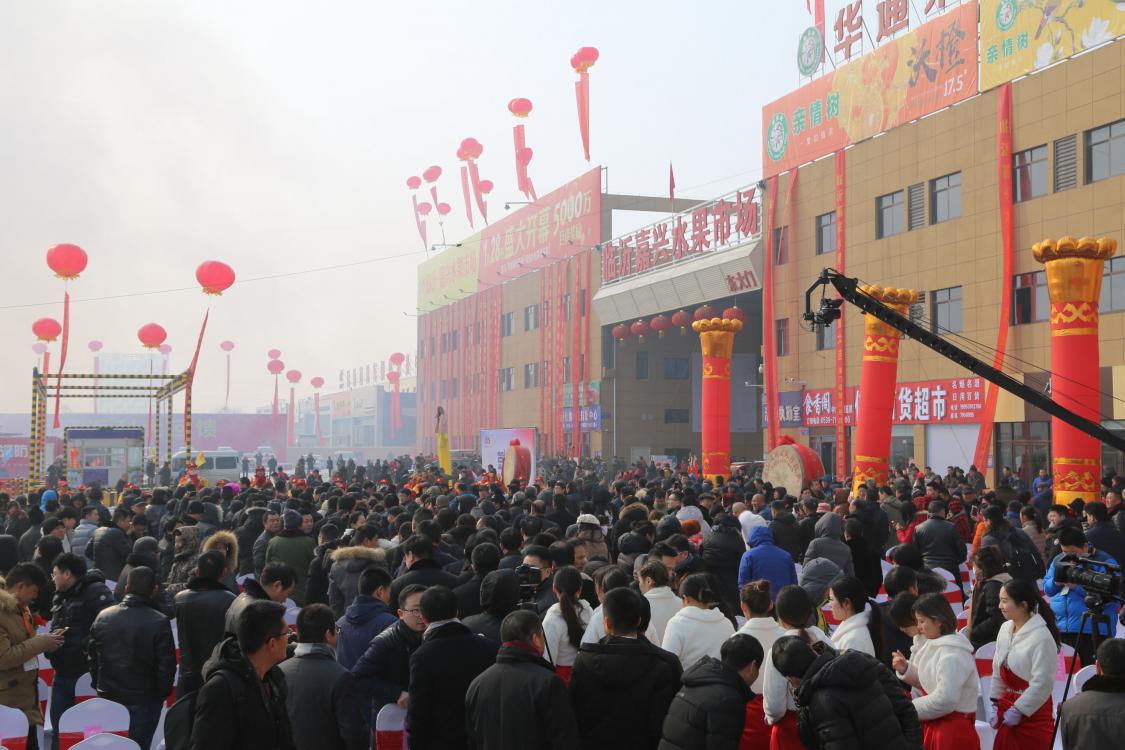 On Jan 28, the Linyi-Jiaxing Market made its debut in Linyi City of Shandong. The new wholesale distribution center for fresh fruits was built with an 1.2 billion Chinese Yuan (USD0.19 billion) investment by Jiaxing Market (based in Jiaxing City of Zhejiang Province, Eastern China). It would serve a market area within 4 hours of drive and having a total population of 200 million.
Senior executives from Jiaxing Market and Linyi-Jiaxing Market, as well as government officials and other trade association representatives, attended the opening ceremony. During the ceremony, Mr. You Zhijiang, General Manager of Jiaxing and Chairman of Linyi-Jiaxing, said that the day marked the initial step for Jiaxing Market to compete on national level. Based in the major fruit producing region of Shangdong, Jiaxing-Linyi would help expand Jiaxing's market service area.
Before the arrival of Linyi-Jiaxing, China's major wholesale markets for fresh fruits obtained their supplies from the ports in Guangzhou and Shanghai. Following the country's One Belt One Road initiative, Shandong's Qing Dao Airport was named the designated port for fresh fruit importation while the market service areas of Jinan, Qingdao, and Linyi Cities have been rationalized to cater to the increasing demand for fresh fruits. Linyi-Jiaxing Market would serve the whole Shandong Province, Anhui Province and the northern part of Jiangsu Province. Annual trading value is forecast to reach 15 billion yuan (USD2.39 billion).
On January 27, China Fruit Marketing Association and Jiaxing Market jointly organized the 2018 China (Linyi) Fruit Wholesaling Conference. Mr. Lu Fangxiao, Chairman of China Fruit Marketing Association commented that China has been importing more fruits than exports and that the country has been losing competitiveness in international markets for fresh fruits. Mr Na Shaoping,Deputy Chairman and Director of China Agriculture Wholesale Market Association stated that imported fruits have swamped the market and domestic products would have to be upgraded. In future, wholesalers should move from basic buying and selling to being service oriented, according to Mr. Na.
Upcoming Events
October 19, 2023

to

October 21, 2023
Produce Marketplace
Elangeni Food Group

·

South Africa

Universal Capital Gr

·

Ecuador

AGRI GATEX LIMITED

·

Africa
Joshua Lim

·

Malaysia

City fresh fruit co.

·

Thailand

Chun lin orchard-Sel

·

Taiwan nan
China Market Access List