You are here
Back to top
San Francisco Lo Garces Discusses Record Chilean Cherry Season
April 14, 2018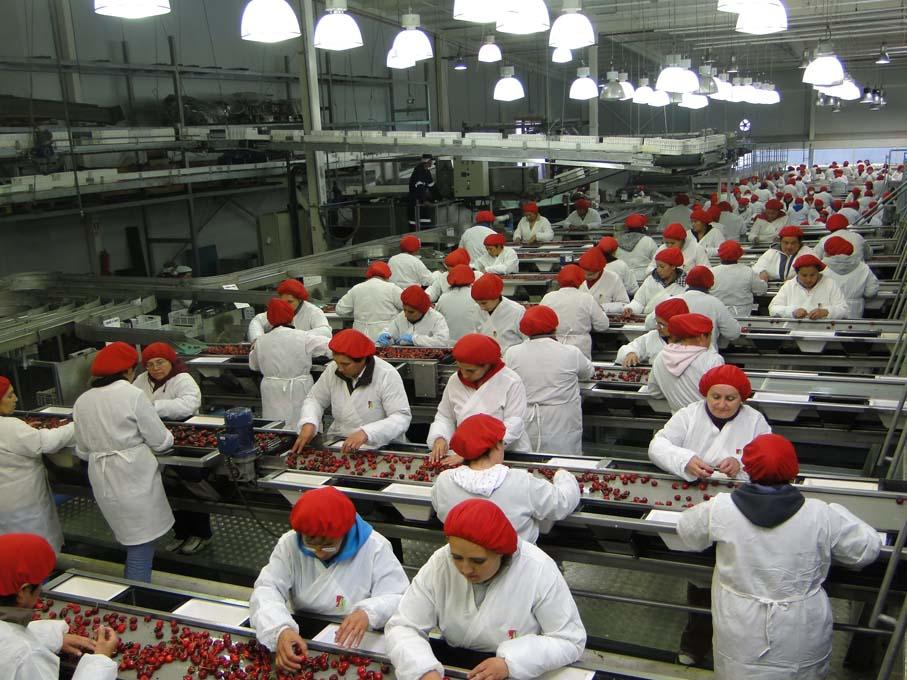 In the 2017/18 season, Chile, the largest supplier of cherries to China, has set new records for both cherry production and export. The country's cherry exports to China have grown by 110% over the last year to reach 163,128 tons, an all-time high.
As the largest cherry producer and exporter in Chile, San Francisco Lo Garces shipped 24,000 tons of cherries under its "San Francisco" brand label to China this season. Produce Report had the opportunity to interview Mr. Hernan Garces, General Manager of Forever Fresh Asia, a Shanghai-based subsidiary of San Francisco Lo Garces, who introduced his company and shared his insight into China's cherry market.
San Francisco Lo Garces was founded in 1965 and now boasts an export volume of 15,000 tons of stonefruit, 9,000 tons of kiwifruit, and 3,000 tons of grape each year, in addition to its cherry exports.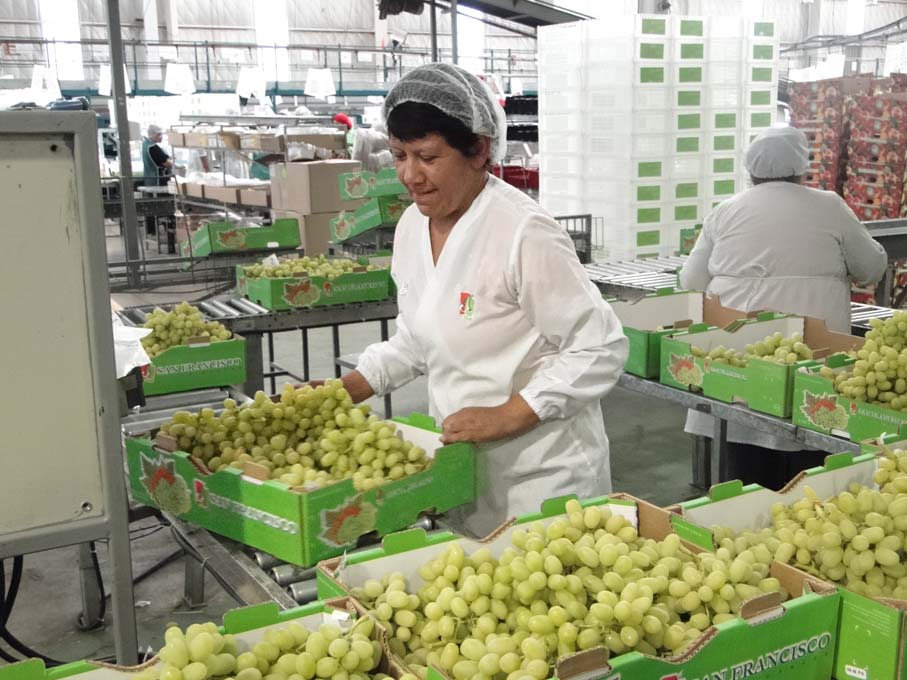 ▲ A packing line for tablegrapes
According to Mr. Hernan Garces, the strong presence and success of San Francisco Lo Garces in China can be attributed to two major factors, the first of which is the strength of its personnel. From the global vision possessed by the management team to the perseverance and hard work of the general staff, San Francisco is nothing without the dedication of its employees. Currently, there are over 500 personnel who work year-round at San Francisco Lo Garces, but as the cherry-picking season arrives, this number rockets to 6,000, providing the manpower necessary to carry out the company's vision during the peak season.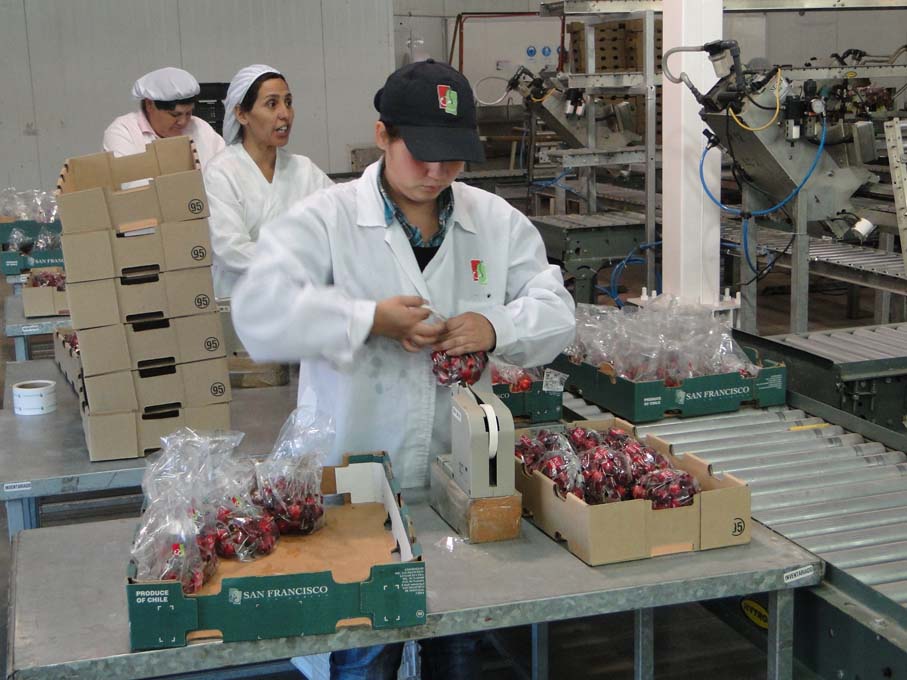 ▲ Staffs behind the success of San Francisco Lo Garces
Secondly, this success is inseparable from San Francisco's commitment to the quality of its fruit and its customers. In order to gain a deeper understanding of Chinese consumers, Mr. Hernan Garces established a subsidiary in China, Forever Fresh Asia. Mr. Hernan Garces noted that there were several reasons behind this decision to set up brick-and-mortar operations in China. "Taking root in China allows us to closely observe what Chinese consumers want and add value to our business there. Moreover, it pairs well with our philosophy of developing a long-term business relationship with Chinese partners."
To ensure product freshness and quality, air shipments have been an increasingly popular method of transportation for cherries. According to Mr. Hernan Garces, 20% of all Chilean cherries shipped by air to China this season were by his company; overall, air shipments accounted for 10% of San Francisco Lo Garce's total cherry exports to China.
In early March, the first-ever charter vessel between Chile and China arrived in Shanghai. This reefer ship was loaded with five different types of Chilean fruit and sailed directly between the two countries without making any other port calls, thus cutting the shipping time to only 25 days. Mr. Hernan Garces praised Dalian Yidu Group for pioneering this new model of shipment and pointed out that any attempt to reduce transit time and preserve fruit freshness is greatly welcomed."If this form of transportation works, it could be rolled out in a very short time and greatly influence how Chilean fruit is sent to China."
At the end of the interview, Mr. Hernan Garces took the chance to express his optimism about China's enormous potential in cherry consumption. "Although it is predicted that Chilean cherry exports are to reach 230,000 tons by the 2021/22 season, I don't think this huge volume would cause excessive supply in the Chinese market," he told Produce Report, continuing that, "In my experience, all that we have to do is maintain the premium quality of our cherries – everything else will follow."
 
Image source: San Francisco Lo Garces
Featured Produce
Produce Marketplace
Elangeni Food Group

·

South Africa

Universal Capital Gr

·

Ecuador

AGRI GATEX LIMITED

·

Africa
Joshua Lim

·

Malaysia

City fresh fruit co.

·

Thailand

Chun lin orchard-Sel

·

Taiwan nan
China Market Access List