You are here
Back to top
Prof. Li Yadong on Chinese Blueberries: Past, Present, Future
July 07, 2016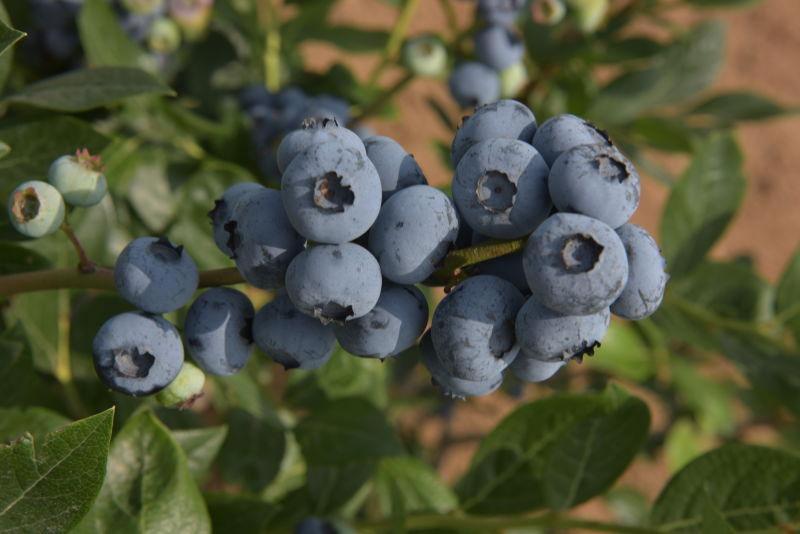 On June 24, Li Yadong, Professor of Jilin Agricultural University and Managing Director of the Chinese Horticultural Science Society's berry branch, presented an excellent overview of the Chinese blueberry industry at the Produce Lecture, which was co-founded by Produce Report and China Fruit & Vegetable Fair. The following is a summary of his talk.
China started planting blueberries as early as the year 2000. In that year, the veteran grower Tong Lijie set up the first Chinese blueberry plantation in Jiaonan, a city in China's eastern Shandong province. This was the first large-scale agricultural enterprise that engaged in blueberry planting, production, packaging, and sales in China. It combined production in greenhouses, cold sheds, and open fields to achieve a consistent supply of fresh blueberries from the middle of April to the end of July. Notably, Bluecrop and Duke, which were chosen as the main varieties at that time, are still excellent varieties for northern China nowadays.
The Chinese blueberry industry has grown rapidly since 2009, when large enterprises made huge investments in the fruit planting. For instance, Dalian Laibao Agriculture Group invested CNY 300 million to build the largest blueberry production base in northern China. Furthermore, Legend's Joyvio Group invested CNY 2 billion to build a whole-industry chain comprising planting, R&D, processing, packaging, and sales. Jiangsu Richland Agriculture also developed a large production base in the city of Lianyungang in Jiangsu province.
About 27 provinces in China have started planting blueberries since 2000, from Heilongjiang in the north to Hainan in the south and Tibet and Xinjiang in the west. Growers are adopting greenhouses, cold sheds, and open fields to provide fresh blueberries to the market from the middle of March until the end of August.
The Chinese blueberry planting areas rose from 4,745 hectares in 2009 to 31,210 hectares in 2015, representing a compound annual growth rate (CAGR) of 37%, while production increased from 1,773 tons in 2009 to 30,000 tons in 2015, representing a CAGR of 60%. The three provinces with the largest planting areas are Guizhou, Shandong, and Liaoning, while Shandong, Liaoning, and Guizhou have the highest production volumes.
The country now has four types of growers: over 10 large enterprises with planting areas greater than 5,000 mu each, approximately 50–100 middle-range companies with areas ranging from 500 mu to 1,000 mu each, over 100 large growers with areas of 50–500 mu, and 10 specialized cooperatives with areas below 500 mu.
Professor Li also discussed the difficulties associated with growing blueberries in China, such as aged seedlings, rigid seedlings, tree body aging, and varieties. The seedling and tree body problems arise when growers lack knowledge, while varieties seem a widespread problem in China. Professor Li said that new varieties and patented varieties are not "absolutely good varieties". Bluecrop, Duke, and Legacy are still the main varieties in North America now.
As for planting technology, grafting, rational close planting, mechanized planting, and integration of water into fertilizer are beginning to be used in blueberry growing. These technologies will help to solve low yields and lack of labor in China.
At the end, Professor Li provided an analysis and forecast for the Chinese blueberry industry. Firstly, China has too many blueberry brands, so a price war is inevitable. Secondly, it is unnecessary for a single company to build an industry chain, and various enterprises should work together to build the chain of planting, R&D, processing, and sales. Last but not least, Professor Li explained how he believes that the two planting models, large growers with an area of 100–300 mu and farms with an area of 30–50 mu, are most cost effective.
Strictly speaking, the Chinese blueberry industry will be called a real industry until its production reaches 1 million tons and the planting area reaches 1–2 million mu. Professor Li is quite confident about the industry, saying its total sales value will reach CNY 100 billion in the future.
Upcoming Events
October 19, 2023

to

October 21, 2023
Produce Marketplace
Elangeni Food Group

·

South Africa

Universal Capital Gr

·

Ecuador

AGRI GATEX LIMITED

·

Africa
Joshua Lim

·

Malaysia

City fresh fruit co.

·

Thailand

Chun lin orchard-Sel

·

Taiwan nan
China Market Access List