You are here
Back to top
Opening of the Red Kiwifruit Picking Season in Pujiang County
August 22, 2016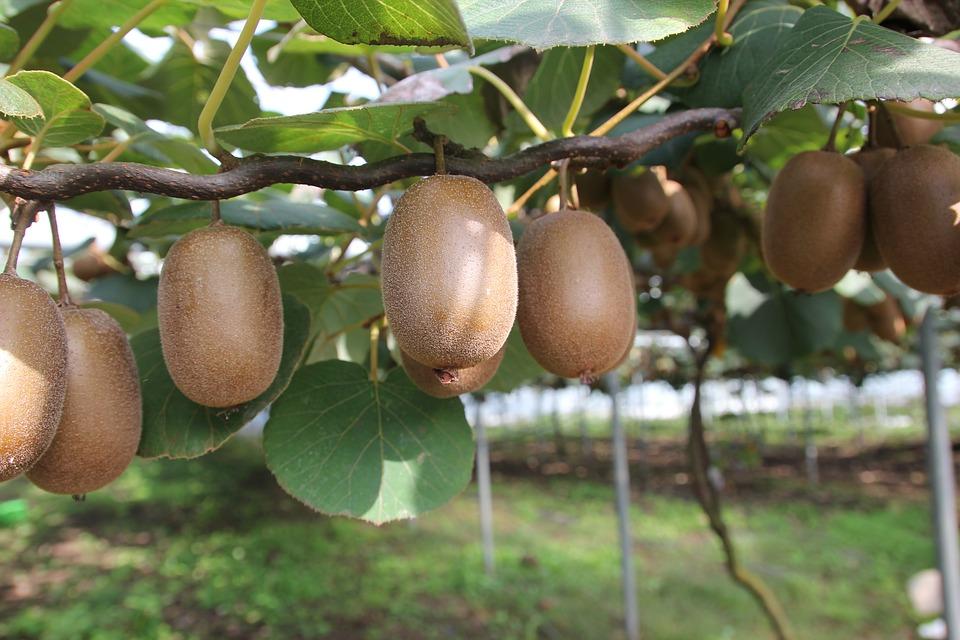 August 16, 2016 – In Pujiang County, the main producing area of high-quality Sichuan kiwifruit, the red kiwifruit has taken the lead in reaching maturity standards, which means the beginning of the formal picking season. According to the Pujiang Kiwifruit Association, in order to effectively protect the brand and quality of Pujiang kiwifruit and ensure the sustainable development of the Pujiang kiwifruit industry, Pujiang County has this year set unified picking times and standards for kiwifruit. The picking time for "Hongyang" kiwifruit will be August 16, or when the soluble solid content reaches 6.5%; for the "Donghong" variety, the picking time will begin on September 5, or when the soluble solid content reaches 8%; and for "Jinyan", the picking time will be October 20,or when the soluble solid content reaches 8%. The association will fully assist all relevant departments of the growers and buyer members in advocacy, training, and supervision. Picking before the unified date is strictly forbidden.
Pujiang County is a new kiwifruit-planting area, producing high-quality produce with a beautiful shape, rich aroma, sweet, sour, and refreshing taste, and a unique flavor, which is rich in nutrients. The main varieties are "Jinyan", "Hongyang", and "Donghong", of which "Jinyan" and "Donghong" are the world's premium proprietary varieties with worldwide ownership rights belonging to the Legend Holdings company Joyvio. With its high yield, resistance to storage, extremely late ripening period, and other positive characteristics, "Jinyan" has clear advantages.
According to the statistics, in 2015, Pujiang County built a kiwifruit planting base with Fuxing Township at the center. In this base, the standard kiwifruit planting area has reached 100,000 mus, the production area has reached 80,000 mus, and the total yields were about 70,000 tons. Of these, the "Jinyan" and "Hongyang" varieties constituted 55,000 and 20,000 mus of the planting area and 50,000 and 15,000 tons of production, respectively. The total area of Pujiang County that has achieved green certification, organic certification, or GAP certification is 25,000 mus, of which 2,400 mus have organic certification and 10,000 mus have Global Certification of Good Agricultural Practices. In 2016, due to the favorable weather and fruiting of 20,000 mus of newly added modern agricultural orchards, Pujiang kiwifruit production is expected to reach 100,000 tons. Currently, the county has established more than 2,000 cold spots for kiwifruit, and there are 38 kiwifruit cold-storage locations. "Pujiang Kiwi" benefits from being a product with national geographical indication protection, with a regional public brand value that has reached 1.209 billion RMB.
Previously, Pujiang County successfully introduced the Legend Holdings company Joyvio and became the headquarters for the Legend kiwifruit business. Joyvio has established a 10,000 mus kiwifruit base according to international standards with the largest national scale, most advanced varieties, and the highest degree of technology and standardization. Joyvio plans to establish a kiwifruit-producing headquarter base, billing operation center, national kiwifruit project center, modern logistics center, and other projects to create a "Chinese Kiwifruit City". Moreover, Pujiang County is also developing cooperative projects with the world's largest kiwifruit sales company, Zespri Company, and America's biggest fruit distributor, Dole Company, to occupy the sales markets of the European Union, Russia, Japan, New Zealand, and other countries and regions via methods such as complementary products, sharing channels, brand cooperation and so on, further exposing Pujiang kiwifruit to the world and developing the "Pujiang Kiwi" high-end brand.
Featured Produce
Produce Marketplace
Elangeni Food Group

·

South Africa

Universal Capital Gr

·

Ecuador

AGRI GATEX LIMITED

·

Africa
Joshua Lim

·

Malaysia

City fresh fruit co.

·

Thailand

Chun lin orchard-Sel

·

Taiwan nan
China Market Access List