You are here
Back to top
NW Cherries Air Shipments Arrive in Second-tier Chinese Cities
June 15, 2015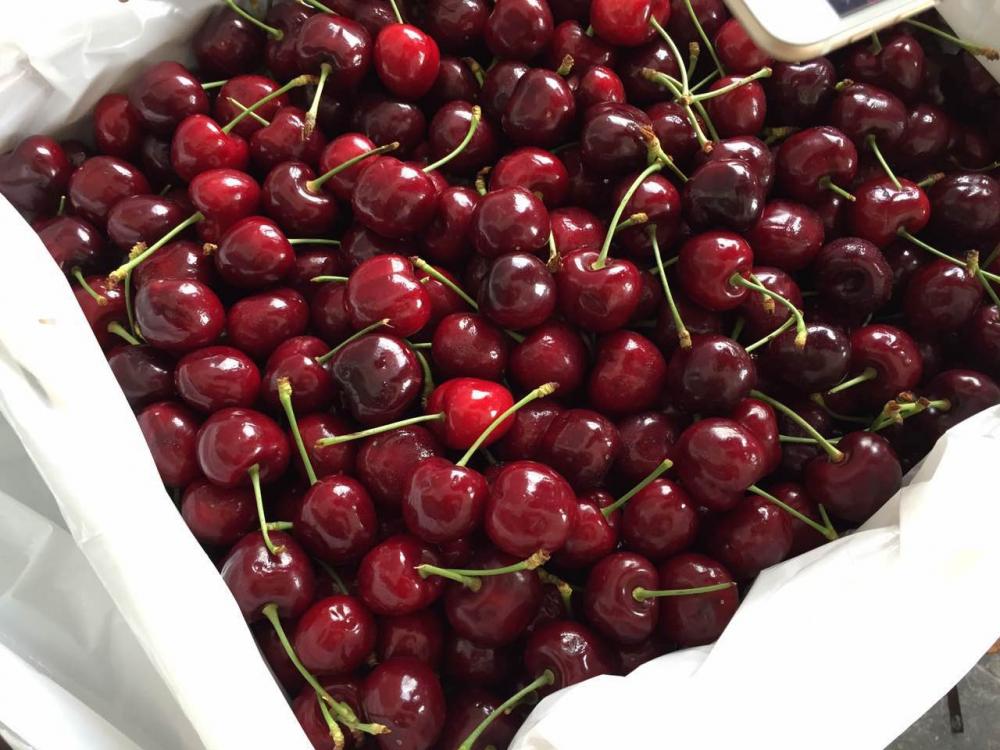 On Saturday, June 13th, two pallets of Northwest cherries from the Rainier Fruit Company arrived in Changsha and Kunming by air, completing their journey originating from Seattle after having been repacked and transferred in Shanghai, within 48 hours, according to Lobby Zhang from the Shanghai Oheng Import & Export Co., Ltd. 
"Following customs declaration and the subsequent inspection and quarantine in Shanghai, the goods were shipped domestically by air to Changsha and Kunming, utilizing unbroken cold chain logistics and thereby preserving their excellent quality upon arrival at their destinations," Kurt Huang, General Manager of Oheng, told Produce Report. Huang considered this delivery to both have a meaningful impact on and be a successful trial run in providing inner China wholesalers the means to directly import U.S. cherries by air.
The inner China market for high-quality air shipments of fruit continues to grow, but the lack of direct international flights, as well as restrictions imposed by the government regarding limitations on designated import ports for fresh fruit, remain problematic, according to Huang. The old, established method for inner China wholesalers is to buy from the Guangzhou market and ship back these purchases with other goods by truck. 
Speaking as an air-freight cherry importer for inner China, Leo Cheung, Director of P&C International Trading Ltd., told Produce Report that the success of this trial shipment highlights the pricing power Shanghai possesses and that Shanghai's importance as China's first 'import window' for fruits from foreign markets will become more prominent. In the past, buyers were forced to purchase goods from Guangzhou, which was not only slow, requiring an extra two days, but whose goods were also inferior in quality to those from Shanghai. "Although Guangzhou still plays a major role in the imported fruit market, Shanghai is becoming more and more important. Following the success of this direct shipment of cherries to destinations in inner China, it has become more obvious that it is Shanghai that now has the strongest pricing power in China."
 
Upcoming Events

September 06, 2023

to

September 08, 2023
October 19, 2023

to

October 21, 2023
Produce Marketplace
Universal Capital Gr

·

Ecuador

AGRI GATEX LIMITED

·

Africa

Qualipac Pty Ltd

·

Australia
Joshua Lim

·

Malaysia

City fresh fruit co.

·

Thailand

Chun lin orchard-Sel

·

Taiwan nan
China Market Access List