You are here
Back to top
New Harvest of Belgian Pears Sets Sail for China
October 22, 2015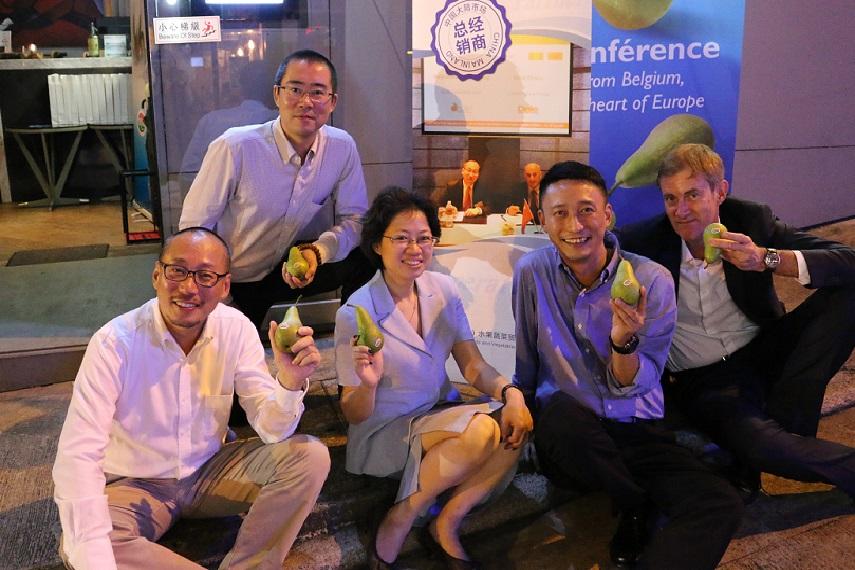 The fruit and vegetable giant Dole is celebrating its fifth year working with Belgian company BFV of Conference pears. The first container of this season's pears was scheduled to arrive in Shanghai on 10th October.
Sourcing Director of Dole China, Andy Zhang, told Produce Report that last year Dole exported almost 100 containers of Belgian pears to China. This year that number is expect to rise with a consequent increase in overall volume.
Due to the summer drought, this season has seen a drop in the number of large size pears, however prices have remained stable and quality constant.
On the marketing front, Dole will be launching new packaging for its pears. Dole's strategy for the Chinese market this year includes plans to step up promotion in more retail outlets and entry into new markets in north-western and central-western cities as means of increasing its consumer base.
During an interview with Produce Report, Marc Evrard, Commercial Director of BFV explained that Belgian Pears maintain their excellent taste both when ripe and hard. In addition they have a long storage life of ten months as, through precise storage temperatures and CA technology, the aging of pears can be halted.
Belgium is the world's largest grower of Conference pears, and BFV represents half of production. Pears from Belgium obtained market access to China in 2010, and since then exports have increased exponentially.
With a market share of 50% and bringing together 1600 growers BFV, which was founded in 1990, is the largest fruit growers' organization in Belgium.
Upcoming Events
October 19, 2023

to

October 21, 2023
Produce Marketplace
Elangeni Food Group

·

South Africa

Universal Capital Gr

·

Ecuador

AGRI GATEX LIMITED

·

Africa
Joshua Lim

·

Malaysia

City fresh fruit co.

·

Thailand

Chun lin orchard-Sel

·

Taiwan nan
China Market Access List