You are here
Back to top
Mission Avocados Begin Marketing Campaign in Second-Tier Cities
September 16, 2015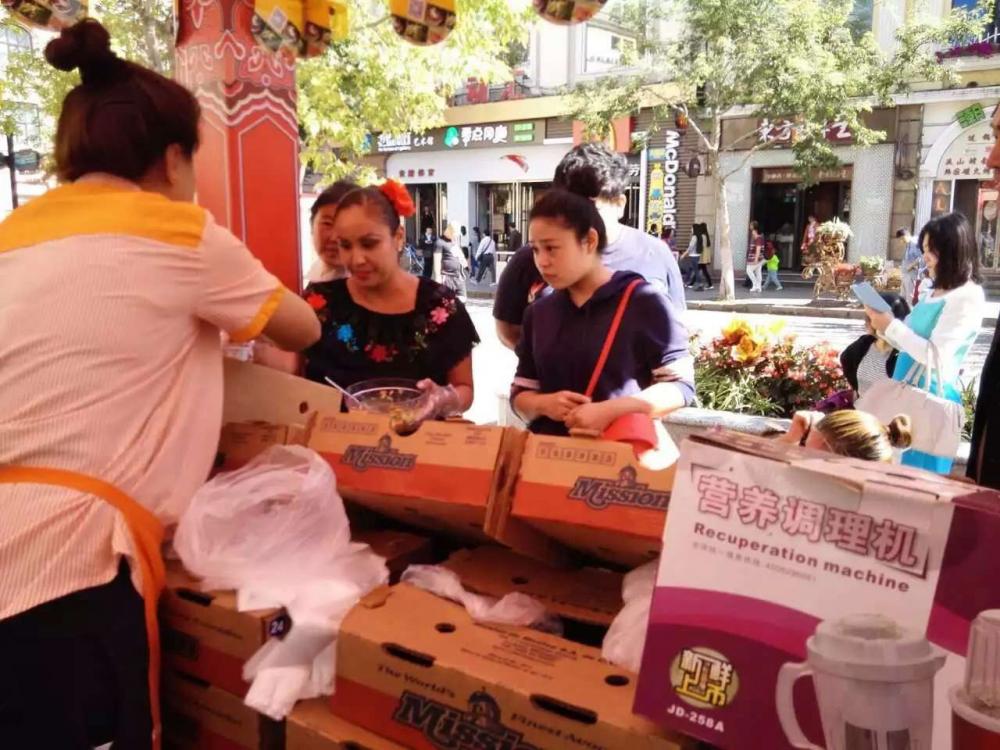 Second-tier Chinese cities are now beginning to embrace exotic fruit, in the form of avocados from Mexico. Lantao International have launched a promotional campaign at the Harbin Central Mall Haerxin supermarket in Harbin in the northeastern part of China. As the Mid-Autumn Festival is approaching, Lantao held this event to celebrate it and promote Mission avocados. Ms. Marcela, a gastronome from Mexico, was specially invited to discuss the nutritional value of avocados and a variety of delicious ways to prepare them. She also gave a very special Mexican dance performance to the consumers who attended.
By demonstrating a range of methods for preparing avocados, the campaign made consumers aware of the status of avocados as a "super fruit", which will lead to their wider use in Chinese cuisine. It also brought fruitful results by driving the local avocado sales. "Before the sales for one day were only a few cases at the point of sale, now we can sell more than 50 cases," John Wang, CEO of Lantao International, told Produce Report.
Wang also explained how although avocados have achieved good sales performance in first-tier cities, in the second- and third-tier cities the awareness is still low. Harbin is a typical northern city, so the promotion of avocados there will accelerate the penetration of avocados into the northern market.
Harbin is located in China's northernmost region and has a cold climate, and many people there are unfamiliar with exotic fruits such as avocados. It is also a typical second-tier Chinese city, and will represent the genuine acceptance of avocados by customers in the northern market. Wang also explained that in the future Lantao will focus more on the second- and third-tier markets.
Lantao has established a long-term relationship and cooperation with the local Harbin supermarket chain Zhongyanghong. The event turned out to be a great success and the Mexican avocado campaign will later be extended to other secondary cities in China.
Wang said that the awareness of Harbin consumers toward avocados is still at an early stage and, with the correct guidance, consumer enthusiasm will continue to grow and improve. In the future, Lantao will become the sole agent for Mission avocados in China.
Avocados taste fresh, smooth, and not greasy, and since their entrance into the Chinese market from scratch they have demonstrated rapid growth. Customs data in 2014 revealed a year-on-year increase of 400% in value, signifying their great potential in the Chinese market.
Upcoming Events

September 06, 2023

to

September 08, 2023
October 19, 2023

to

October 21, 2023
Featured Produce
Produce Marketplace
Elangeni Food Group

·

South Africa

Universal Capital Gr

·

Ecuador

AGRI GATEX LIMITED

·

Africa
Joshua Lim

·

Malaysia

City fresh fruit co.

·

Thailand

Chun lin orchard-Sel

·

Taiwan nan
China Market Access List