You are here
Back to top
Joyvio Explores Philippine Banana Market Expansion into China
October 26, 2015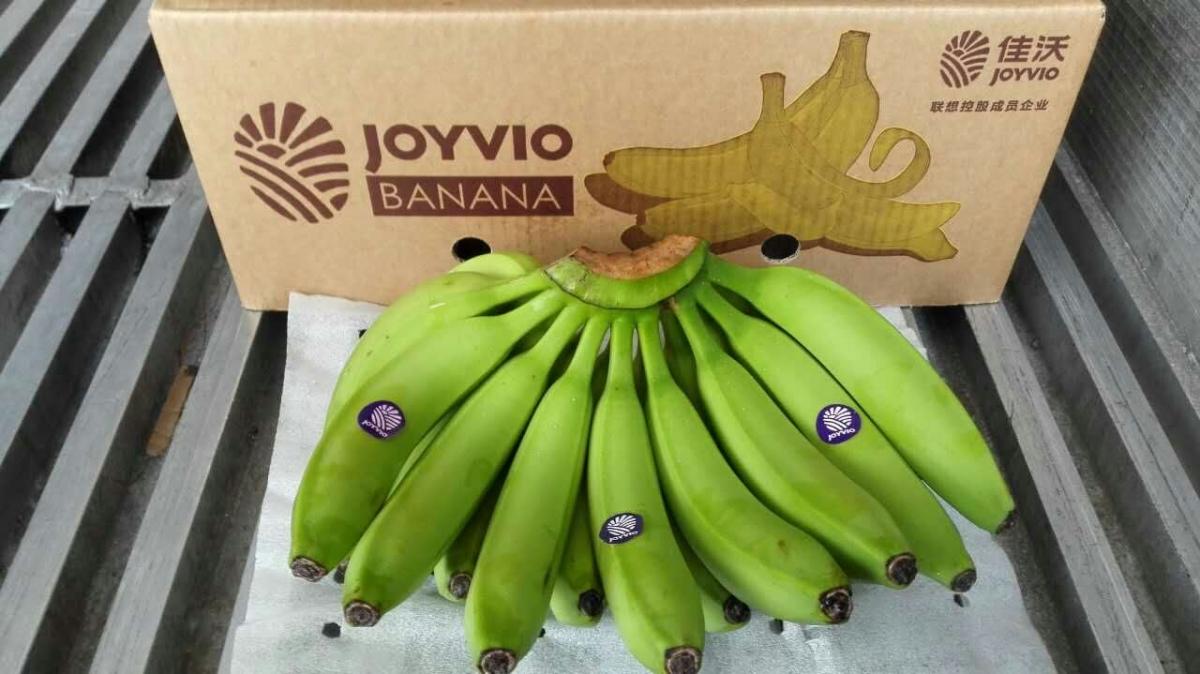 The first shipment of Joyvio bananas from the Philippines arrived at the port of Tianjing several days ago before entering the Chinese market and being shipped to selected cities around the country. Bananas from the Philippines are well recognized and prized by Chinese consumers for their sweet taste and sticky texture.
Joyvio's Product Manager, Han Chun, told Produce Report that Joyvio has a long term plan for developing its banana category and has begun planning and preparing for the building of central distribution centres across several regions in China. Despite starting out at just 6 containers per week, banana imports in 2016 are expected to reach a weekly volume of 20 to 30 containers, depending on overall market reaction and Joyvio's own production capacity.
A common question asked is that if bananas are commonly grown and found in southern China, then why did Joyvio choose to enter the Chinese market via the import of Philippine bananas as opposed to focusing on Chinese domestic banana production? Han Chun explained to Produce Report that Philippine bananas possess a unique and strong taste as a result of growing factors and features such as the weather, soil environment, and planting management.
Recent reports have suggested that China's banana market is currently in a downturn, with production costs exceeding banana's farm price. Because of the influx of banana imports and domestic banana's market concentration, the market is now experiencing an oversupply of bananas.
"Many [businesses] went bankrupt this year," Han Chun remarked, stating that this year's domestic and imported bananas market loss is a reality. However, Han Chun also stressed that the banana is an important commodity which requires long-term investment and operation, and that Joyvio is ready and prepared for such a commitment.
The cultivation of Joyvio bananas are in strict accordance with Joyvio's own high quality standards, which include ecological cultivation, operation in accordance with the laws of nature, severely restricting the use of pesticides and chemicals, and the establishment of sets of standards and rules governing harvesting and processing procedures. Following blueberries and kiwifruits, bananas are poised to become the new 'darling' of the fruit family.
Featured Produce
Produce Marketplace
Elangeni Food Group

·

South Africa

Universal Capital Gr

·

Ecuador

AGRI GATEX LIMITED

·

Africa
Joshua Lim

·

Malaysia

City fresh fruit co.

·

Thailand

Chun lin orchard-Sel

·

Taiwan nan
China Market Access List