You are here
Back to top
Golden Wing Mau launches Driscoll's Yunnan Raspberries
August 09, 2015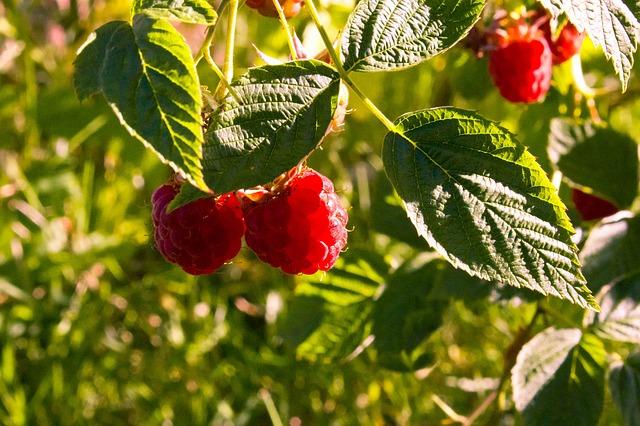 Raspberries are not traditionally eaten in China, and most consumers here are unfamiliar with the fruit's sweet and tangy flavor and nutrition benefits. But with consumers becoming wealthier and seeking out new taste experiences, raspberries and other high-end berries now have tremendous market potential in China.
A new collaboration between the Chinese fresh fruit specialist company Golden Wing Mau, and international berry giant Driscoll's hopes to capitalize on this potential to bring domestically produced fresh raspberries to Chinese consumers.
The collaboration will make use of Driscoll's berry production expertise together with Golden Wing Mau's extensive domestic cold chain and deep experience marketing fresh fruit to Chinese consumers. Together the two companies will bring premium domestic raspberries to Mainland China branches of Sam's Club, and Ole' and BLT supermarkets.
During a conversation with Golden Wing Mau, Produce Report learned that the Driscoll's raspberries are a patented variety being grown in the southwestern Chinese province of Yunnan.
 
The scale of raspberry planting in China is still small—and enlarging planting areas is a slow process. Driscoll's must also ensure that its domestic raspberry products meet the company's global food safety and quality standards. 
The Yunnan planting base is therefore using advanced cultivation technology to ensure high quality and consistent flavor. Driscoll's is continuing to ramp up production in Yunnan in order to gradually reach the scale of its sites in other parts of the world.
 
In January of this year, the first formal shipment of Mexican blackberries and raspberries arrived in China. At that time, Golden Wing Mau cooperated with Driscoll's to test the waters for China's berry market. From April 10 to 12, they ran a promotion in two high-end supermarkets in Shenzhen. In those three days, the Mexican "double berries" promotion generated RMB 30,000 ($4,828), which convinced Golden Wing Mau of the potential of raspberries in the Chinese market. 
 
A Golden Wing Mau spokesman told Produce Report that, compared with imported raspberries, domestic Driscoll's raspberries have a significant advantage in freshness and cost.
 
The spokesman also said Golden Wing Mau has strong confidence in China's raspberry market: "The raspberry industry in China is still a blank sheet of paper. Through cooperation with Driscoll's to launch domestic raspberries, we are entering this blank space."
Driscoll's is the world's leading berry producing company. Golden Wing Mau has 18 years of rich fruit marketing experience and deep insight into consumer demand in China. Produce Report looks forward to seeing the evolution of this "fruitful" collaboration in the future. 
Photo Source: Pixabay
Featured Produce
Produce Marketplace
Elangeni Food Group

·

South Africa

Universal Capital Gr

·

Ecuador

AGRI GATEX LIMITED

·

Africa
Joshua Lim

·

Malaysia

City fresh fruit co.

·

Thailand

Chun lin orchard-Sel

·

Taiwan nan
China Market Access List