You are here
Back to top
Fruitday and JD.com Debut New Zealand Persimmons in China
September 02, 2017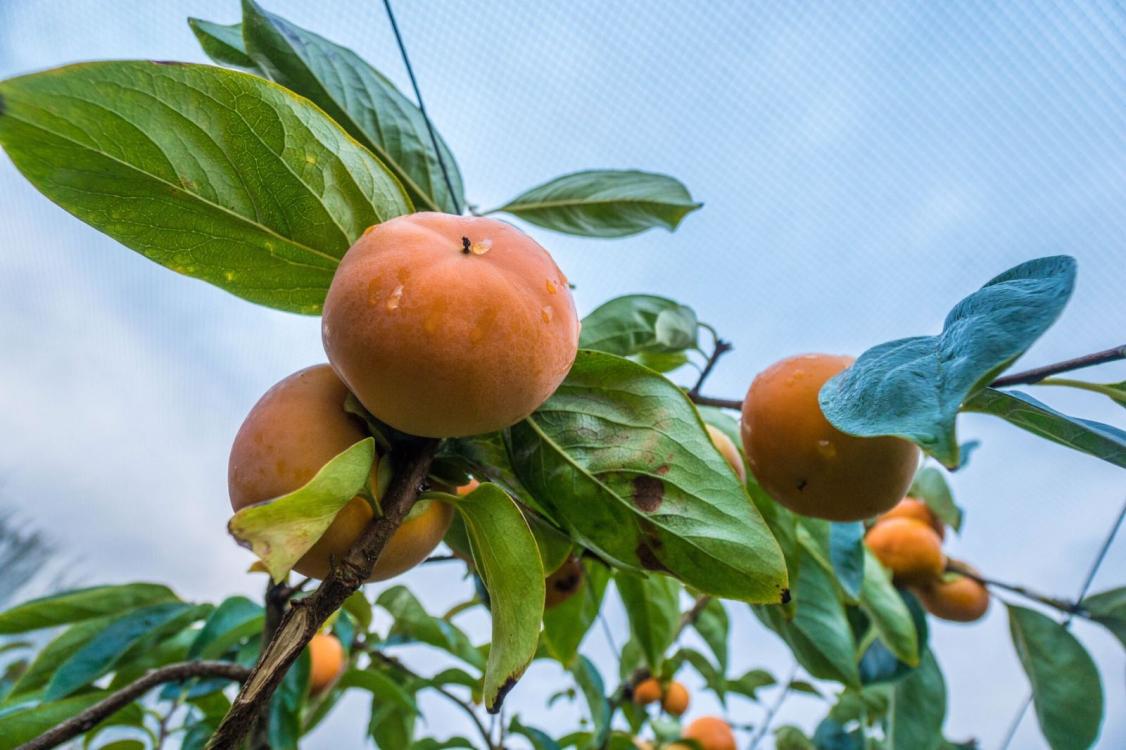 The first shipment of New Zealand persimmons passed through customs in Shanghai on August 15. These persimmons are the result of 12 years of negotiations between China and New Zealand. In a joint effort between Fruitday and JD.com, leaders of China's domestic fresh produce e-commerce market, the first batch of New Zealand persimmons are now available for sale in China.
According to a Fruitday purchasing agent, the first shipment of persimmons is of the Fuyu variety sourced from the New Zealand company First Fresh. This season, less than 5000 cases of persimmons were approved for entry by the China Entry-Exit Inspection and Quarantine Bureau (CIQ). Moreover, persimmon imports have a short one-month window between August and September. A result, the first batch of these New Zealand persimmons are very limited in supply.
John Miller, the head of Foodview's marketing, says New Zealand persimmons have a more refreshing flavor. On the exterior, these persimmons appear to be very hard and unripe, but instead, they are sweet, crisp, and do not produce a "dry-mouth" sensation. This variety of persimmon originates from Japan and later introduced to New Zealand, where they were made use during the off-season to supplement the weak persimmon season in the Northern Hemisphere. The main varieties of persimmons grown in New Zealand are Fuyu, Jiro, and Hiratanenashi.
With this shipment, Fruitday introduces persimmons grown at Poverty Bay's First Fresh orchards in Gisborne, New Zealand. Their orchard benefits from plenty of sunlight and significant diurnal temperature variations, which help produce more flavorful persimmons. Additionally, First Fresh utilizes V-planting techniques. This technique guides persimmon branches to grow at 45-degree angles, forming a V shaped branch arrangement. This method increases sweetness levels and reduces pests and diseases that attack fruit trees. First Fruit orchards are the first to be approved by the General Administration of Quality and Supervision, Inspection and Quarantine of P.R.C. (AQSIQ).
Executive Director of First Fresh, Ian Albers, says New Zealand's persimmon exports were limited this season. Their goal is to understand the market mechanics of China and better understand Chinese consumers. He noted that the Chinese market can promote the development of New Zealand's persimmon industry, but they must take advantage of China's emergent market.
Currently, New Zealand persimmon exports amount to eight million NZD. Annual production reaches 1500 tons with 70% of production located in Gisborne. The majority of persimmon production is exported to Australia, Hong Kong, Singapore, Malaysia, and Thailand.
The New Zealand Trade Development Council have high hopes for New Zealand persimmon exports to China following import approval from AQSIQ. Negotiations between China and New Zealand concerning persimmon trade began in 2005. It was not until July, 20 of this year, after 12 years of negotiations, that New Zealand persimmons were approved for import.
Featured Produce
Produce Marketplace
Elangeni Food Group

·

South Africa

Universal Capital Gr

·

Ecuador

AGRI GATEX LIMITED

·

Africa
Joshua Lim

·

Malaysia

City fresh fruit co.

·

Thailand

Chun lin orchard-Sel

·

Taiwan nan
China Market Access List