You are here
Back to top
An Early End for Northwest Cherries to China This Year
July 11, 2016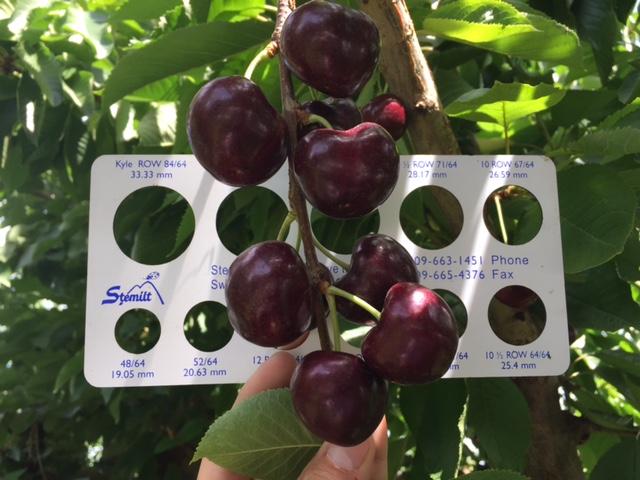 It is an especially early year for U.S. cherries. The first packing of cherries started in California in early April and it is now already the peak season for Northwest cherries, with around 85% of this season's crop already processed, said Bill Young, Senior Export Account Manager of Stemilt Growers LLC, last week.
The Chinese market is steady for Stemilt. This season, its Bing and Skeena varieties are exceptionally large: "We have shipped far more Jumbo 8.5 row and larger fruit than I can remember for a long time."
Though Chinese consumers are very fond of this delicious fruit from the U.S., the season is due to end shortly. Volumes of the Skeena variety are currently winding down and Sweetheart is coming into its peak period. The quality of the latter is very high this year and the volume is expected to be good.
By the middle of this week most of the industry will be finishing unexpectedly, just how it began, with only a few packers remaining, including those in British Columbia, Canada. As such, it is expected that the price will increase dramatically by this weekend, as the demand in the market is still high.
"I can expect some dramatic price increases by next weekend, as people will still expect to have cherries on the shelf through the month of July. Demand will far outweigh supply," Mr. Young told Produce Report last week.
Image source: Stemilt Growers
 
Featured Produce
Produce Marketplace
Elangeni Food Group

·

South Africa

Universal Capital Gr

·

Ecuador

AGRI GATEX LIMITED

·

Africa
Joshua Lim

·

Malaysia

City fresh fruit co.

·

Thailand

Chun lin orchard-Sel

·

Taiwan nan
China Market Access List