You are here
Back to top
Disney inks franchise deal with Shanghai Nongfu Fruit
June 10, 2016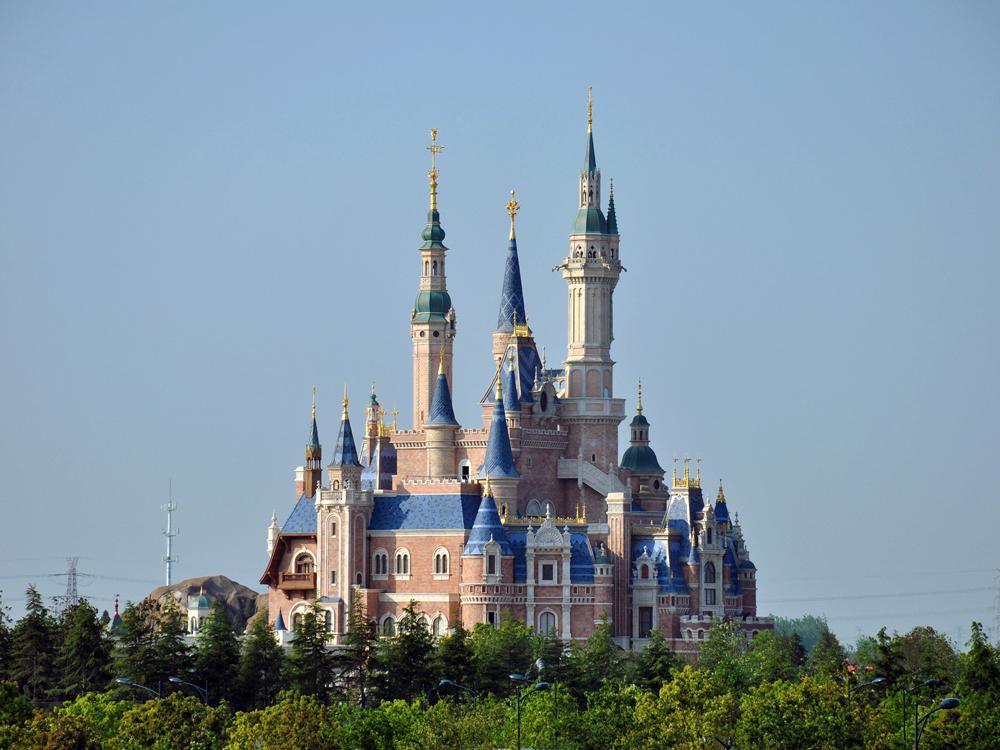 The grand opening of Shanghai Disney is scheduled for June 16, but the buzz surrounding the amusement park has been growing since trial operations began. In the near future, Disney brand fruits imported by Shanghai Nongfu Fruit Company will go on sale, making it the first such Walt Disney franchisee to operate in China.
During an exclusive interview with Produce Report, Ma Xiaogu, general manager of Shanghai Nongfu Fruit Company, explained, "Disney brand licensing requirements are very strict with their branded fruit every step of the way – sourcing, import agent checks, packing and sales. Although this is different from business models of most other fruit companies, it is done to protect consumer interests. Nongfu stands for strict quality control, and although this may initially curb short-term sales, in the long run, these policies will move Chinese fruit quality to a higher level in-line with international standards."
The first Nongfu products sold by Disney will be globally imported seasonal fruits, including cherries, oranges, blueberries, avocados, red dragon fruit, and others. Disney brand fruit quality controls are very high, and all foreign fruit must first pass global GAP certification to ensure ongoing fruit quality and safety. At the same time, importers must have a completed all related qualification procedures showing they can ensure high-quality service.
Disney always sources farm-fresh fruit, and as a Chinese importer, Nongfu Fruit has nearly thirty years of experience, as well as ample resources. Through the elimination of intermediary companies and by directly selling to the end-buyers, fruit prices will be reduced. Thus, Disney fruit retail prices will be determined in accordance to cost, quality and sales development plans, with all results reported directly to the Disney Company. This model allows Disney to monitor local, on-the-ground situations while also ensuring the consistency of fruit sold by the company on a global scale.
Mr. Ma said that Nongfu Fruit will work closely with Disney, to maintain both the quality and price of fruit on the Chinese market, while continuously providing consumers with high-value products. Disney fruit will be sold at Shanghai Disney as well as in other cities, and Nongfu Fruit is currently recruiting store partners that can maintain a high level of both quality and service.
Nongfu Fruit has already partnered with e-commerce distributor URFresh to sell Disney brand fruit online. URFresh was founded in August 2015 by Zhu Pengcheng, former Yihao Dian chief merchandizing officer, and Wang Haihui, former Yihao Dian senior vice-president of operations. By March 2016, URFresh had completed two rounds of financing for this endeavor. In total, the company raised in excess of US$40 million.
China is currently one of only a handful of countries authorized to sell the Disney fruit brand, and is the only one in Asia.
Image: Wikimedia
Upcoming Events
February 08, 2023

to

February 10, 2023

September 06, 2023

to

September 08, 2023
October 19, 2023

to

October 21, 2023
Produce Marketplace
AGRI GATEX LIMITED

·

Africa

Qualipac Pty Ltd

·

Australia

Qualipac Pty Ltd

·

Australia
AI Global

·

AI Global

Joshua Lim

·

Malaysia

City fresh fruit co.

·

Thailand
China Market Access List