You are here
Back to top
Colombian Avocado Export Booming & Eager for Further Investment
October 30, 2017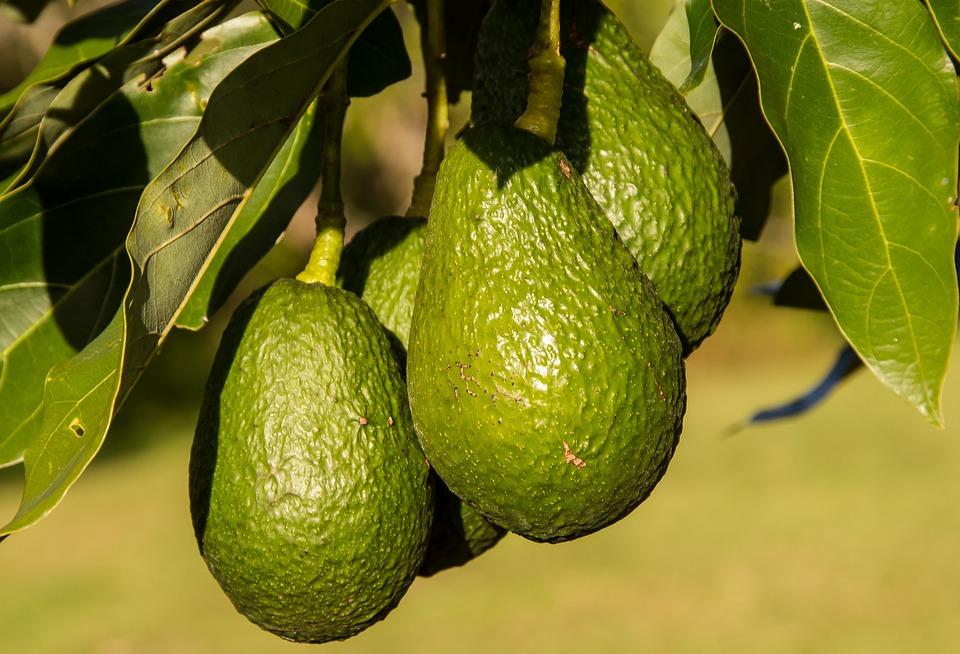 At the recent PMA Fresh Summit 2017 in New Orleans, Produce Report spoke with Juan Camilo Barrera, ProColombia's agribusiness director, as to Colombia's thriving avocado market, potential for increased co-operation with China, and its future as an agricultural exporter.
Colombia's avocado producers and exporters are open for business and hungry for investment. When production across of all varieties of avocado is considered, Colombia is currently the largest producer of avocados in South America. According to information provided by Colombia's Ministry of Agriculture, Ministry of Trade, Industry, and Tourism, and ProColombia, Colombia is experiencing rapid growth in the export, production, and planting of Hass avocados. Hass production in Colombian is driven largely by the Colombian Hass Avocado Producers and Exporters Corporation (Corpohass), as 80% of Colombian Hass avocado exports are produced by Corpohass' 70 members. Since 2010, Hass production has risen by over 150% to 58,581 tons in 2015, with planting area similarly skyrocketing from 5,200 hectares in 2010 to over 13,500 hectares in 2015. The value of Colombia's Hass avocado exports has increased dramatically over the past 5 years, from just USD 171,000 in 2011 to USD 35 million in 2016, with exports expected to total USD 53 million for 2017.
Greenskin avocados, which are four times the size of Hass avocados and which Colombia has grown for over a century, is the preferred variety of avocado for domestic consumption, as their large size makes them ideal for use in traditional Colombian family dishes. In contrast, Hass avocados is by far Colombia's most-exported variety of avocado and very little of this crop is consumed domestically. Consumers in Europe, Colombia's main avocado export market, as well as other oversea markets tend to prefer the oil content, smaller size, and flavor of the Hass avocado over other varieties.
According to Mr. Barrera, Europe remains Colombia's priority for avocado export for the immediate future, but other markets will become more important as production increases: "When talking about export availability, Colombian producers are very keen to first remain loyal to their current customers in Europe, but they are also already focusing on increasing growing capacity so they can cater to other countries, such as China and the United States."
Following a visit by Chinese health and quarantine inspectors to Colombia in mid-October 2017 and amidst continued regulatory discussions, Mr. Barrera expects Colombian Hass avocados to be granted market access and shipped to China in 6 to 12 months from now. Colombia is also hungry for investment and capital from China, as well as building relationships with partners in China. "We are very interested in learning what Chinese consumers want, and the best way to do this is to partner with Chinese companies that are willing to provide our growers with direction and guidance on appealing to Chinese consumer preferences." To this end, ProColombia stated that they were ready and willing to provide interested Chinese partners with any information they require to make informed business decisions, such as the cost of labour and land availability in Colombia.
Avocados aren't the only fresh produce Colombia is exporting globally. In additional to traditional crops such as bananas, pineapples, limes, and a variety fresh herbs (basil, oregano), Colombia is also exporting exotic fruit including yellow dragon fruit ('pitahaya'), golden berries ('Cape gooseberries'), and passionfruit to select markets, as well investing in and developing other fruit crops such as blueberries. 
There remains much room in terms of future growth of Colombia's avocado industry and agriculture overall. As the country's 50-year-long armed conflict was finally brought to an end in 2016, land which was previously unreachable due to the conflict is now available for farming and development. Increased investment in infrastructure and packing houses is on-going, and Colombia's natural abundance of fresh water, varied climate suitable for growing a wide range of products, and access to ports on both the Atlantic and Pacific Oceans highlight its natural competitive advantages. "Colombia hasn't even begun to use its potential in avocado farming and agricultural production. We are just starting."
Upcoming Events
October 19, 2023

to

October 21, 2023
Produce Marketplace
Elangeni Food Group

·

South Africa

Universal Capital Gr

·

Ecuador

AGRI GATEX LIMITED

·

Africa
Joshua Lim

·

Malaysia

City fresh fruit co.

·

Thailand

Chun lin orchard-Sel

·

Taiwan nan
China Market Access List