You are here
Back to top
China's Rising Pear Production Suffers After Cold Fronts
May 03, 2018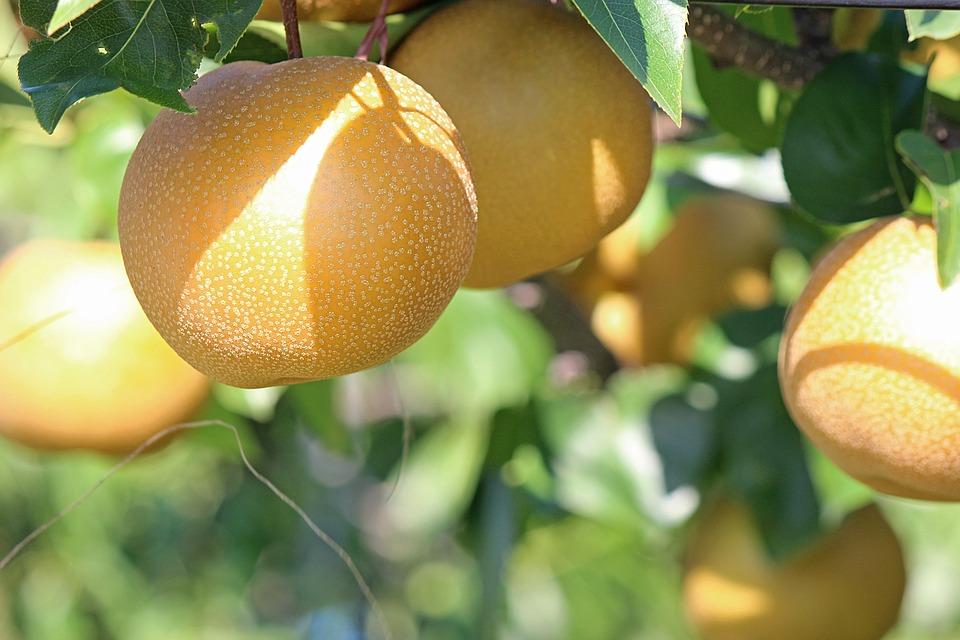 Frosts from two cold fronts in April severely impacted fruit production in northern China. Particularly affected are pear trees which flower earlier than other crops. Hebei, Shandong, Xinjiang, Liaoning, Henan, Anhui and Shaanxi are the seven major pear producing areas in China. Besides Liaoning and Anhui, pear trees in all other main production areas suffered from severe frost damage. It is expected that growth of Chinese pear production in 2018 will be disrupted and the price of fresh pears will rise.
Hebei Province, the largest pear producing region in China, reported huge losses from the cold waves. The annual output of pears in Hebei reached more than five million tons in 2017, a quarter of the country's total crop. In Zhaozhou, a pear producing area in Hebei, a large area of pear flower buds appears to have frozen over, provoking a very low fruit set rate. The pear variety "Yali" endured minimal losses. Moreover, the "Crown" pear fruit set rate is less than two-thirds. "Snowflake" pear trees, which suffered the most from the frost events, are showing a fruit set rate of less than one third. Hindrance to the production of a large area of "Snowflake" pear crops has been confirmed. The mid-April frosts caused severe frost damage to the pear trees in Laiyang, Shandong Province where about 50-60% of pear flowers were frozen. In areas with severe frost, as much as 80-90% percent of crops froze. Crop production in Pucheng County, Shaanxi Province is expected to decrease by more than 50%.
Dealers have minimized transactions of pears in cold storage in anticipation of a decrease in pear production and increase in price this year. Consequently, such actions have also led to a rise in the price of fresh pears on the spot market. It is also important to note that the frosts may also impede the quality of fresh pears in 2018. Accordingly, in addition to crippled production, pears mayalso be harder to sell.
In 2017, the production of pears in China increased by 600 thousand tons, reaching an annual total of 19.3 million tons. This makes China the world's largest producer of fresh pears, accounting for three-quarters of the world's output. Between 2008 and 2017, the production of pears in China increased from 13.54 million tons to 19.3 million tons, displaying continuous growth for 10 years. At present, more than 100 varieties of pears are grown in China that form four major groups namely the Akiko pear and white pear production areas in Bohai-Sea region; white pear production areas in Western China; white pear and Chinese pear producing regions in the Old Yellow River region; and the Chinese pear producing area in the Yangtze River basin.
Chinese pear exports have been growing in recent years. In 2017, for example, the export volume reached 515 thousand tons, an increase of 14.2% from the previous year. Pear exports amounted to USD 540 million, up 11.8% year-on-year. The average unit price slid 2.1% year-on-year to USD 1052.9 per tons. The top three export markets for Chinese pears are Indonesia, Vietnam, and Thailand. Indonesia was the fastest growing market (100% year-on-year growth) after importing 160,000 tons of Chinese pear exports last year. The relaxation of import restrictions on Chinese pears and the recognition of additional official laboratories in China were the main catalysts for rapid growth of Chinese fresh pear exports to Indonesia last year. The demand for Chinese pears in the Russia market, the world's largest importer of pears, has seen strong growth. In 2017, Russia imported 35,000 tons (an increase of 20% year-on-year) of fresh pears from China. On the other hand, China imports a very small amount of pears—only importing about 8,200 tons in 2017. China's top three trade partners in regards to pear imports are the United States, Argentina, and Belgium.
Featured Produce
Produce Marketplace
Elangeni Food Group

·

South Africa

Universal Capital Gr

·

Ecuador

AGRI GATEX LIMITED

·

Africa
Joshua Lim

·

Malaysia

City fresh fruit co.

·

Thailand

Chun lin orchard-Sel

·

Taiwan nan
China Market Access List