You are here
Back to top
Chilean Cherries Enter China in Combined Sea & Air Shipments
January 10, 2019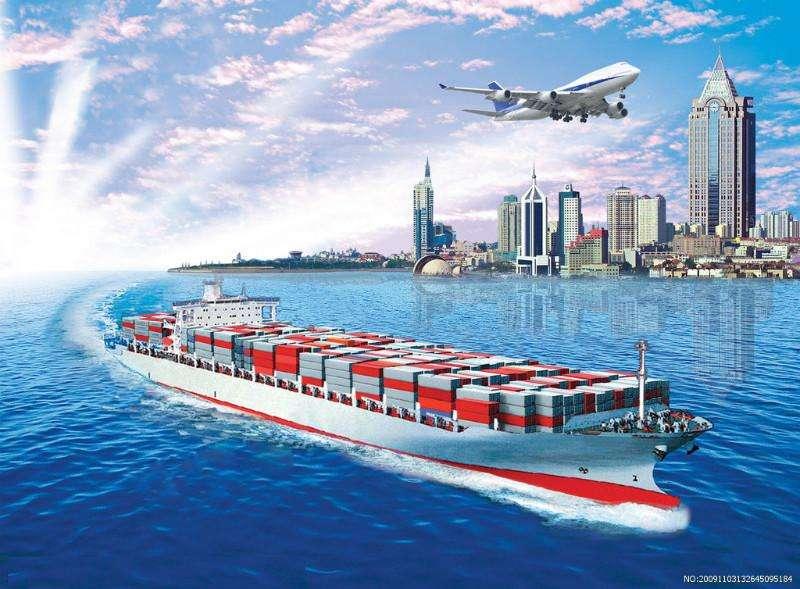 As Chilean cherries continue to gain popularity in China, the transport mode for these premium products is also diversifying. In December, shortly after Chilean fresh fruit was officially allowed to be imported into China by combined sea and air shipment with transshipment in a third country, Dalian Yidu Group succeeded in importing three shipments of Chilean cherries into China via this mode. A representative from the company told Produce Report that the cherries were first carried to the United States by fast cargo ships, and then air freighted to China. The whole journey took 14 to 17 days. The air shipments from the US landed in Hong Kong, Shanghai, Guangzhou, and Hefei in Anhui province.
Mr. Kurt Huang, General Manager of Shanghai Oheng Import and Export Company remarked that hybrid ocean-air shipments from Chile to Hong Kong have already been taking place for over a decade. Last year, the Chinese government initiated a pilot study to prepare for the roll out of this policy in Mainland China. Yidu successfully applied to run trials last season, and has this season made three commerical shipments using the combined shipping method.
As to the strengths of this transport mode, Mr. Huang stated that sea shipments are more time-consuming, but are cost effective. Air shipments from Chile to China, meanwhile, are fast, but high-priced. Most of the air freight cost is incurred during the first leg of transportation, when the cherries go from Chile to a transshipment airport in another country. Air freight between China and the US, however, is relatively cheap due to frequent flights between the two nations. The combined air and sea shipments are therefore a compromise between cost and speed. Since it now only takes 22 days for an expedited ocean shipment to reach Hong Kong from Chile, these combined shipments will not have a considerable speed advantage over direct Chile to China ocean shipping unless faster ocean shipments from Chile to the US can be introduced. Furthermore, another challenge for the combined shipping mode is to achieve efficient transshipment in US.
Cherries from the well-known San Francisco brand were a part of these combined shipments. In order to get a first-hand account of the deliveries, Produce Report interviewed Mr. Hernan Garces from Garces Fruit, the parent company of the San Francisco brand. He noted that arrival time was a main reason to choose this mode of shipment: "One arrival of the combined shipments was just between the year's first and the second arrival of expedited ocean shipments of Chilean cherries to China, thus leading to a higher price for the products, which is good news for the importers, exporters and growers."
Garces also made a crop forecast for this Chilean cherry season: Although reduced production seems inevitable due to heavy rain and hail hitting major cherry producing regions in November, this cherry season is still progressing smoothly. According to Chilean export statistics, by Week 49, over 15% of total Chilean cherries exports were supplied by Garces Fruit, despite the company's air shipment volume dropping 17% year-on-year. "Thanks to consistent fruit quality and stable supply, we already have strong brand recognition among Chinese wholesalers and even consumers. For some time ahead, we will continue to take concerted actions with our Chinese partners in launching various promotional campaigns," said Garces.
According to an announcement released by China Customs, the transshipment in the US of Chilean fresh fruit bound for China via combined sea and air shipments is permitted by the US government. In the US, the goods and packing materials are not generally opened for inspection. US points of entry available for incoming ocean shipments using this mode of transport include those in Long Beach and San Pedro on the West Coast and Wilmington and Philadelphia on the East Coast. The US airports of departure available for this transport mode include Los Angeles International Airport, Philadelphia International Airport, and Kennedy International Airport.
 
Image Source: Baidu.com
Upcoming Events

September 06, 2023

to

September 08, 2023
October 19, 2023

to

October 21, 2023
Produce Marketplace
Universal Capital Gr

·

Ecuador

AGRI GATEX LIMITED

·

Africa

Qualipac Pty Ltd

·

Australia
Joshua Lim

·

Malaysia

City fresh fruit co.

·

Thailand

Chun lin orchard-Sel

·

Taiwan nan
China Market Access List