You are here
Back to top
ChemChina finalizes massive $43 billion acquisition of Syngenta
June 12, 2017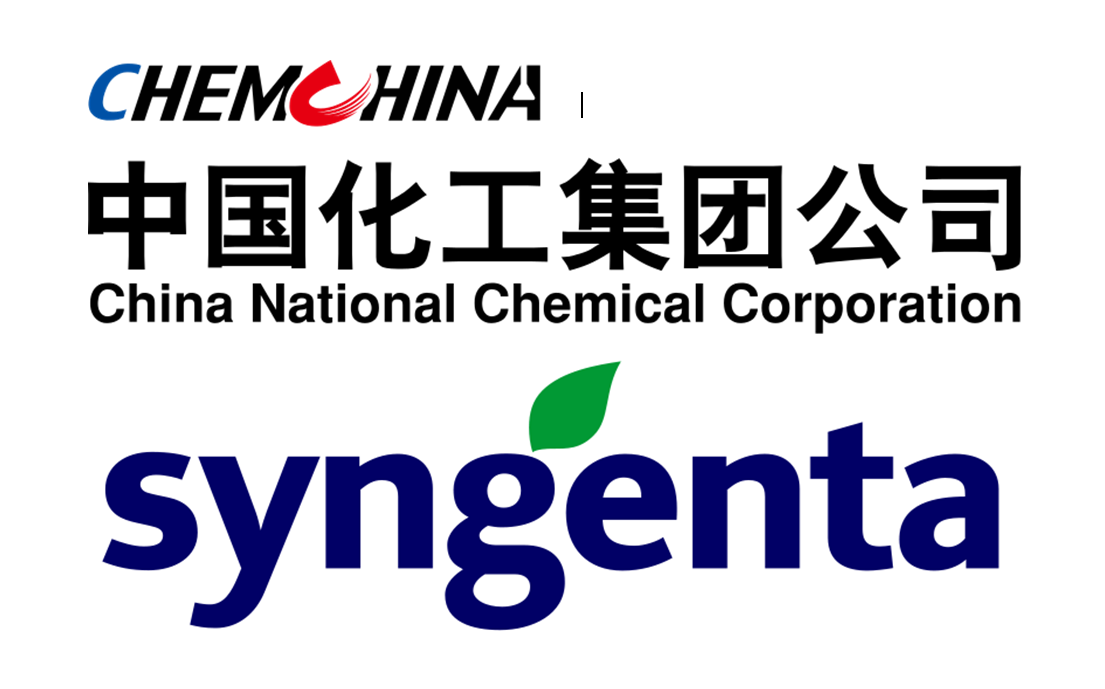 On June 8th, 2017, the China National Chemical Corporation, or "ChemChina," announced that it had completed the second settlement acquisition of the Swiss agribusiness Syngenta, the largest Chinese overseas acquisition to date, valued at $43 billion. This has effectively created a third pillar in the global agricultural chemical and pesticides industry: the United States, the European Union, and now China.
This deal was put into motion in February 2016, and despite several setbacks since then and following the completion of the first and second settlements, ChemChina now retains control of 94.7% of Syngenta's total shares. ChemChina's proposed acquisition of Syngenta had to pass numerous regulatory and antitrust hurdles in the United States, European Union, and several other countries before approval, which precipitated the divestment of several key assets and subsidiaries such as ChemChina's Adama, a leading pesticide producer, as well as several pesticides, fungicides, and herbicides owned by Syngenta.
ChemChina is China's largest chemical state-owned enterprise and is active in production, R&D, and marketing of its chemicals, agrochemicals, rubber, materials and life sciences, and other similar products and services in 150 countries globally. The acquisition of Syngenta will enable ChemChina to enhance its vertical integration, ensure greater food security, and improve Chinese domestic agricultural output through the use of Syngenta's portfolio of highly advanced and patent-protected pesticides, seeds, and other agrochemicals. Increased food security and domestic production in particular have been outlined as top policy priorities by the Chinese government, and the acquisition of Syngenta aims to secure this goal.
Syngenta itself sells its products in 90 countries across the world, focused on pesticide and seed research, development, and production across eight key crops: cereals, corn, diverse field crops, rice, soybean, specialty crops, sugar cane, and vegetables. Syngenta sales revenue in 2016 amounted to $132 billion, with Syngenta pesticides and seed products accounting for 20% and 8% of their global market shares, respectively. Syngenta products will now enjoy greater market access across Asia, especially in China, and could prove a boon to sales in the region, as Asia-Pacific currently accounts for only 15% of Syngenta total sales.
To ensure the success of this partnership, certain challenges must still be overcome, such as differences in national laws, regulations, and corporate governance culture between the Beijing-based ChemChina and Syngenta, which is to retain its headquarters in Basel, Switzerland and all of its current management and operations. However, both parties remain confident in their ability to overcome any obstacles they might face in order to ensure a mutually-beneficial relationship.
Featured Produce
Produce Marketplace
Elangeni Food Group

·

South Africa

Universal Capital Gr

·

Ecuador

AGRI GATEX LIMITED

·

Africa
Joshua Lim

·

Malaysia

City fresh fruit co.

·

Thailand

Chun lin orchard-Sel

·

Taiwan nan
China Market Access List