You are here
Back to top
U.S. Californian Almonds Deepen Penetration of China Market
May 05, 2016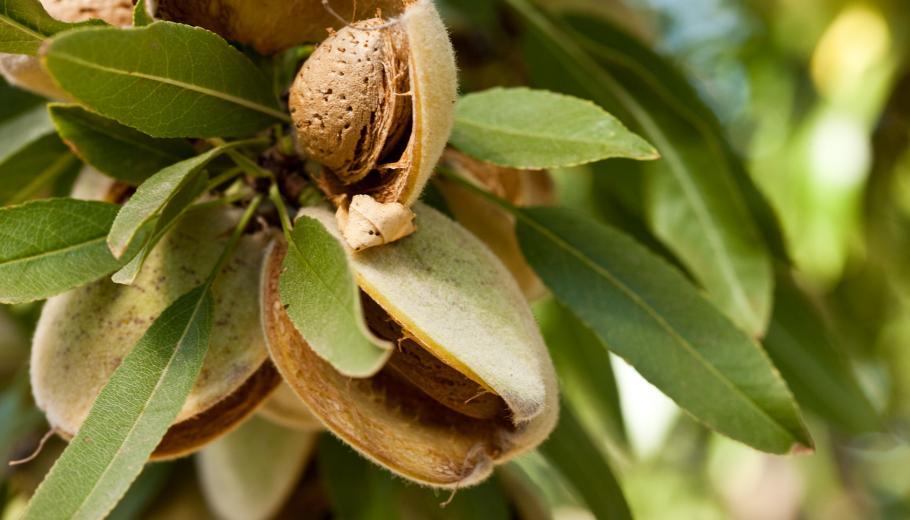 The 10th China Nuts & Seeds Food Exhibition kicked off in Hefei, Anhui Province, earlier this month. U.S. pecans, cranberries, pistachios, almonds, walnuts, and hazelnuts showed up at the fair and together brought audiences a gluttonous feast of nuts and dried fruits.
Mr. Huang Guangwei, Food Research and Technology Associate Director of the Almond Board of California, introduced to Produce Report the background of Californian almond exports to China.
He explained that almonds have high nutritional and health benefits. Furthermore, they have a superior texture, bringing a fantastic chewing experience. Roasted almonds with salt are welcomed by Chinese consumers. Through marketing campaigns, Chinese consumers recognize the nutritional value of almonds.
After joining the Almond Board of California in 2001, Huang saw the rise of imported almonds in China. At that time, the annual exports to China were 20–30 million pounds. Since 2006, the volume has sped up dramatically, and was 239 million pounds in 2011, which represented 11% of total Californian output.
In 2012, China restrained the consumption of premium products, and since then the volume to China has dropped. For this year, the import volume is expected to be around 120 million pounds.
Around 65% of Californian almonds are exported, with the remaining 35% for domestic consumption. Chinese imports began with almond kernels, which gained increased recognition in the market, and imports of almonds with shells subsequently increased and currently represent over 50%. In addition to these, sliced almonds are very popular for bakery products, and the volume of these has increased steadily year by year.
There are more than 30 varieties of Californian almonds, among which 11 varieties constitute 95% of the production. The most popular variety is Nonpareil, with a 35–40% output. Almonds need cross-pollination to bear fruit, so there are usually two to three varieties in the same orchard, and the blooming periods should overlap.
It takes three years from the young plant to fruit bearing, and another two years for full production. Each tree can provide 20 years of production. California is the only production area in the U.S. for almonds, and represents 83% of the total world production.
Besides China, Californian almonds are exported to Spain and Germany. China was the largest export market for four years in the past. In recent years, the economy has slowed down, affecting the import of nuts. Still, the market scale is huge. By joining the exhibition to promote Californian almonds within the industry, it is expected that healthy and tasty almonds can reach more Chinese consumers.
Image Source:Pixabay
Upcoming Events
October 19, 2023

to

October 21, 2023
Produce Marketplace
Elangeni Food Group

·

South Africa

Universal Capital Gr

·

Ecuador

AGRI GATEX LIMITED

·

Africa
Joshua Lim

·

Malaysia

City fresh fruit co.

·

Thailand

Chun lin orchard-Sel

·

Taiwan nan
China Market Access List