You are here
Back to top
Kiwi Prices Fall as Production Leads to Overcapacity in China
November 17, 2017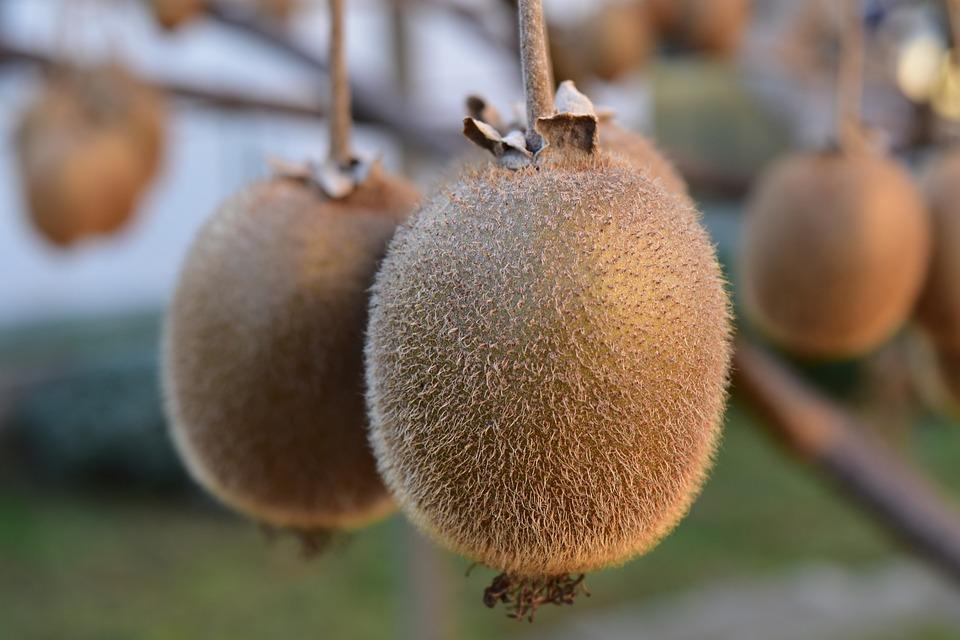 In a typical year, October is the peak season for kiwi sales in China. This year, however, sales of domestic kiwi have been depressed. In Shaanxi Province, the main production area for kiwi, millions of pounds of kiwis are facing sales difficulties. As a result, the minimum purchase price is only 2 to 4 Yuan (USD 0.3 to 0.6) per kg. The situation in Sichuan Province, the other main kiwi production area in China, is also not looking great. The purchase price of the precocious variety "Red Yang" is down about 2 Yuan (USD 0.3) per kilogram from last year.
Currently, the kiwi market seems to be entering a very "cold" winter. In fact, at the beginning of this year, 80% of dealers who purchased kiwiwere losing money. There are several causes of the troubles facing the Kiwi industry. Below is a further look at the situation.
In recent years, a rapid increase in kiwi production has led to overcapacity in the Chinese market. Total kiwifruit planting area is about 329,000 acres with a yield of 2.6 million tons. The annual growth rate of kiwifruit production in Shaanxi, the country's largest producer of kiwifruit, is about 20%. In Sichuan, production is expected to be about 10-15% higher than last year. Furthermore, production is expected to continue growth for the next few years as many non-kiwi plantation areas are blindly converted for kiwifruit cultivation.
Not only does the Chinese kiwifruit market lack a leading brand but high-end supply is insufficient and there is a lack of downstream processing. Without a strong brand like New Zealand's "Zespri", the majority of domestic kiwis can only be sold in the middle and low-end markets with little added-value. A lack of adequate sorting and cool storage facilities is also an issue. And there is yet a scale of processed kiwi products on the market.
A prolonged slump in exports has also constrained China's kiwi industry. China accounts for 70% of the world's kiwi crop, but exports are diminutive. In 2015, the volume of exports was 2,007 tons and in 2016 it was 4,133 tons—exports are expected to be no more than 4,000 tons this year. Kiwi exports are about 0.2 percent of the total output of 2 million tons Imports, on the other hand, have continued to grow (90,000 tons in 2015 and 125,000 tons in 2016). This year, imports of kiwi are expected to exceed 140,000 tons, which is about 30 times the volume of kiwi exports. This suggests that demand for high-end kiwi is growing at a high rate in China.
In the end, a chaotic marketplace is partially responsible for price depression of kiwifruit. Early harvests, stockpiling, ultra-low price sales and other aspects have given the undisciplined kiwi market severe challenges. There are cases of farmers picking and selling unripe kiwi, which seriously disturbed the whole market and affected the reputation of domestic kiwifruit. Therefore, the government of each region has taken measures to curb the occurrence of early harvests this year. Nonetheless, to ban it completely is problematic especially sales through online channels. The rise of e-commerce sales has complicated traditional channels and added to the market chaos.
2017 is bound to be a turning point for the domestic kiwifruit industry. Future kiwi prices are expected to come within a reasonable range. Through the natural workings of market dynamics, the kiwi industry as a whole must return to an equilibrium and supply high-end products being demanded by consumers.
Upcoming Events

October 27, 2022

to

October 29, 2022

November 02, 2022

to

November 04, 2022
Produce Marketplace
AGRI GATEX LIMITED

·

Africa

ALOE ECO PARK SAPI D

·

Mexico

Tien Thinh Agricultu

·

Vietnam
Joshua Lim

·

Malaysia

City fresh fruit co.

·

Thailand

Chun lin orchard-Sel

·

Taiwan nan
China Market Access List