You are here
Back to top
Export Volume and Price of Nanfeng Tangerines are On The Rise
February 12, 2017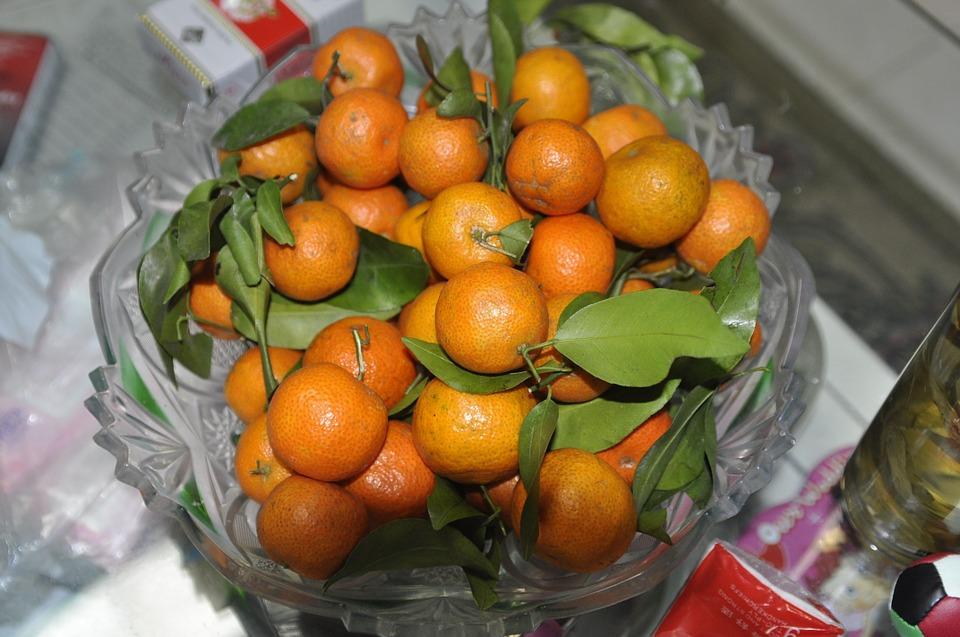 Due to adverse weather, lower prices last season and other factors, the production of the Nanfeng tangerine was significantly reduced in 2016. According to statistics, the entire output of Nanfeng tangerines reached 1 million tons, compared to the output in 2015, it decreased by 30%.
At the end of 2015, due to poor demand for Nanfeng tangerines, many farmers in an attempt to raise the purchase price, reduced the amount of citrus to be harvested, which led to a lot of fruit that was not collected in time and subsequently left on the trees. As well as a large amount of consumption of the fruit tree's nutritional reserves. Another contribution factor in 2016, was the weather, it became more unusual because of the El Nino phenomenon, resulting in long-term low temperature and rainfall in the Nanfeng area, which made the tangerine fruit tree pollination very difficult. A number of factors led to the Nanfeng tangerines large cut in 2016. However, because of the lower production numbers, prices of tangerines has increased rapidly. In 2016, the purchase price of NanFeng tangerines reached 1-1.2 yuan ($0.15-0.17) per Kilogram, while the price of the processed fruit reached 1.5-1.8 yuan ($0.22-0.26) per Kilogram.
On the export side, contrary to the decline in production, NanFeng tangerine exports have increased significantly. Export unit price also increased substantially, by 1.5 times in the same period last year. As of December 31, 2016, NanFeng tangerine exports reached 71,300 tons, with a value of 104 million US dollars, an increase of 74.33% and 151.44%, respectively, which have set a new historical record. Since 2014, Nanfeng mandarin orange exports have been growing for three consecutive years, which is mainly due to the expansion of overseas markets and a large improvement in their own quality. Overseas demand for NanFeng tangerines continues to expand, especially in Indonesia and Russia. In 2012, Indonesia imposed quotas on imports of fruits and vegetables, resulting in a dramatic reduction in Nanfeng tangerines exported to Indonesia. In 2014, the Administration of Quality Supervision, Inspection and Quarantine (AQSIQ) urged to reach an agreement between the Chinese and Indonesian governments to cancel the restrictions that apply to the entry of Chinese fruit and vegetable into Indonesia. Since then, the Indonesian market once again opened the door to Nanfeng tangerines. In addition, due to the EU's sanctions,Russia began to purchase larger amounts of Nanfeng tangerines. Back in China, in 2012, Nanfeng County has been approved for the demonstration Zone of Quality and Safety of Exported Agricultural Products. Seed selection, weeding fertilization, fruit processing and packaging are all using the international advanced management mode, Nanfeng tangerine quality assurance level continues to increase. "At present, there are more than 40 enterprises engaged in tangerine exports in Nanfeng, Export markets expanded from Southeast Asia to the Middle East, Canada, the European Union among other places," said Ping Yu-ming, deputy director of the business bureau of Nanfeng County.
Nanfeng tangerines are one of the more famous varieties of fruit in China, which has more than 1300 years of cultivation history. Historically, the Nanfeng tangerine has been listed as a tributary treasure, known as "the King of Oranges." Nanfeng County is also known as the "hometown of Chinese citrus."
Featured Produce
Produce Marketplace
Elangeni Food Group

·

South Africa

Universal Capital Gr

·

Ecuador

AGRI GATEX LIMITED

·

Africa
Joshua Lim

·

Malaysia

City fresh fruit co.

·

Thailand

Chun lin orchard-Sel

·

Taiwan nan
China Market Access List