You are here
Back to top
Cross Border E-commerce, Joyvio is Ready to Set Sail
June 26, 2015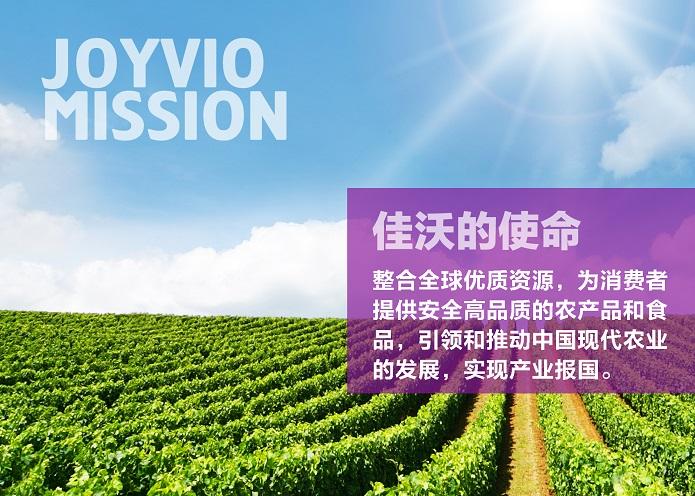 Joyvio announces the launch of a "B2B cross border trading platform for fresh produce", as its parent company, Legend Holdings, is about to initiate its IPO in Hong Kong at the end of June.
Wang Fei, Project Director of the platform, told Produce Report, that Joyvio will use its own advantages, integrating online and offline qualified supply sources, to build a national level B2B cross border trading platform for fresh produce. For the offline side, the platform would include Tianjing, Shanghai and Shenzhen, beginning with the Dongjiang Port in the Tianjing Free Trade Zone.
According to Wang Fei, consumers will benefit from this platform, with its simplified process for imported fruits. Consumers will be getting lower price and faster delivery. The shorter delivery lead time would also mean that the fruits they receive are fresher than ever.
Cross border B2C business is very successful for electronics, as well as mom and baby products. For fresh produce, it might be a different story. Cross border B2C e-commerce for fresh produce is highly regional. It is very difficult to spread throughout the whole country. If the consumers are far away from free trade zones, they are very unlikely to get good fresh produce delivery.
Joyvio's cross border B2B trading platform for fresh produce will focus on fruits, beginning with Chilean products, including blueberries, kiwifruits, table grapes, cherries, citrus and avocados, which are carefully selected by Joyvio's oversea sourcing team. As a result, distributors and wholesalers in China can get consistent, high quality products at reasonable prices. The first shipment of Joyvio kiwifruit from Chile is expected to arrive at Dongjiang Port, Tianjing, in July.
Upcoming Events
October 19, 2023

to

October 21, 2023
Produce Marketplace
Elangeni Food Group

·

South Africa

Universal Capital Gr

·

Ecuador

AGRI GATEX LIMITED

·

Africa
Joshua Lim

·

Malaysia

City fresh fruit co.

·

Thailand

Chun lin orchard-Sel

·

Taiwan nan
China Market Access List