You are here
Back to top
China Chili Pepper Export and Production in 2016
March 23, 2017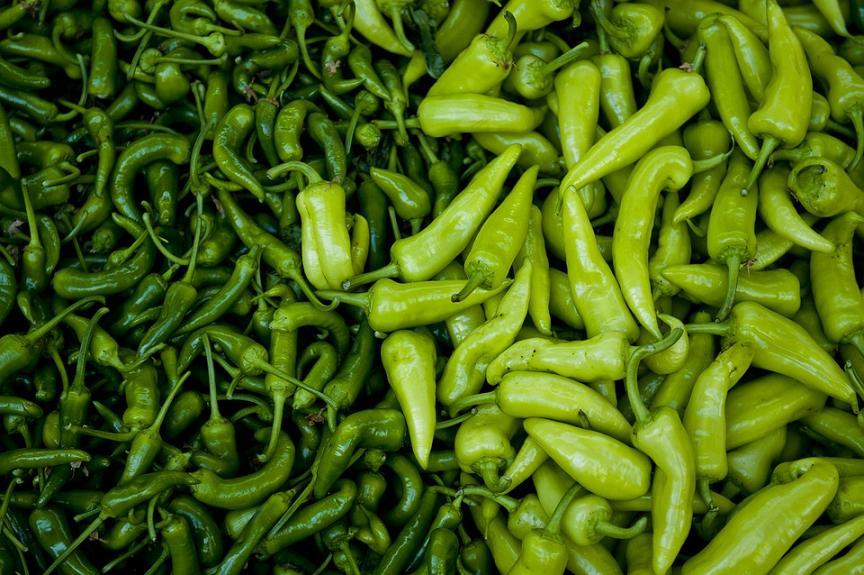 According to figures released recently by China's Ministry of Agriculture, 2016 was a difficult growing year for chili pepper producers in China, the world's largest chili pepper exporter. However, the pain was offset somewhat by a rise in export volumes and export price. The Ministry of Agriculture also forecast a rise for 2017 in both the plantation area and export volume of chili peppers.
Production
In 2016, the area planted with chili peppers in China was roughly 1.55 million hectares, a modest reduction compared with last year. But weather conditions plagued the crop to varying degrees throughout the season in major production regions except for Liaoning province.
Hotter than normal weather in early July affected pollination in the major production regions of Henan province and Hebei province. Then in August, heavy rainfall in Henan, Sichuan, Hunan, Shandong and other growing regions caused problems associated with too much water. In October, typhoon weather seriously impacted chili pepper-producing areas such as Hainan.
In 2016, China's chili pepper yield was about 20,250 kg per hectare, down 9.9% year-on-year, and total output was 31.3 million tons, down 10.4%. In 2017, the area under chili pepper plantation is expected to increase to roughly 1.59 million hectares, an increase of 3%. There are two main reasons: one is a response to higher market prices for chili peppers; the second is higher anticipated profits comparted to other vegetable crops.
Trade
China is the world 's largest exporter of fresh/processed chili peppers. The major export destinations include South Korea, Japan, Mexico, Australia, the United States and Southeast Asia. The main export products include fresh chili peppers, dried chili peppers, powdered chili peppers, chili pepper sauce and canned chili peppers.
In 2016, China's chili pepper export volume was 260,000 tons and the export value was 496 million dollars, which were sharp rises year-on-year of 42% and 46.8% respectively.
In 2017, Due to the international supply gap for highly processed pepper products such as capsanthin/capsorubin and capsaicin, it is expected that China will take advantage of its abundant raw materials to further increase the export quantity of these types of products. It is expected that in 2017 the volume of Chinese chili pepper exports will rise to 320,000 tons, an increase of 15%.
Featured Produce
Produce Marketplace
Elangeni Food Group

·

South Africa

Universal Capital Gr

·

Ecuador

AGRI GATEX LIMITED

·

Africa
Joshua Lim

·

Malaysia

City fresh fruit co.

·

Thailand

Chun lin orchard-Sel

·

Taiwan nan
China Market Access List