You are here
Back to top
China's Perennial Lychee Exports to the USA Kicked Off in May
June 05, 2017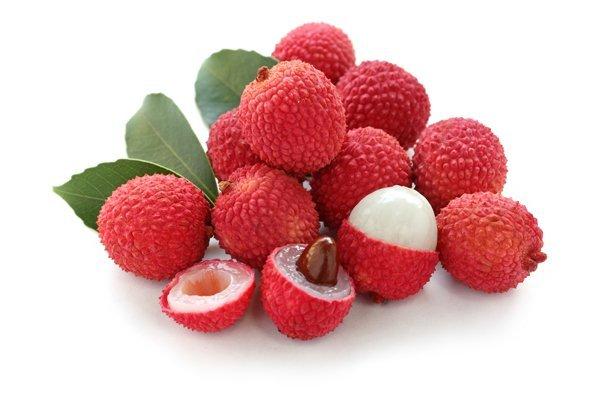 Last month several of Southern China's lychee growing regions exported this year's first shipments of lychees. This marks the beginning of 2017's lychee export season. A sharp decline in lychee production during 2016 forced last year's prices up, which negatively affected export performance. Prospects for lychee production volume this year remain doubtful—a revival of export growth is not expected to occur for some time.
Southern China's lychee exports have been set in motion. On May 4, Hainan's Bureau for inspection and quarantine approved 20 tons of freshly preserved lychees, valued at USD 79,000, for export to the United States. Likewise, 18.7 tons of lychees from Zhanjiang qualified for export on May 11—initiating Zhanjiang's lychee exports for 2017. Fujian growers followed suit as 17 shipments of lychees, together worth USD 180,000, qualified for export to the United States as well.
Poor weather conditions in 2016 suppressed lychee production to a mere sixth-tenths of typical annual yields. Unsurprisingly, the price of domestic lychees increased causing lychee exports to suffer heavily last year. Total lychee export volume in 2016 reached 8995 tons—this marked the first occasion since 2013 that annual lychee export numbers dropped below 10,000 tons. Total export value dropped to USD 28,740,000 as well—an average of USD 3,195 per ton, the second highest unit price recorded for lychee exports. Compared to 2015 numbers, total export volume suffered a 29.5% decline last year, the most severe annual tank in history.
The three largest lychee exporting regions of 2016 were Hong Kong, United States, and Malaysia. Hong Kong and Malaysia have not created technical barriers for China's lychee exports. Malaysia had the highest unit price, which reached USD 3,718 per ton. The United States had the lowest unit price—USD 2,637 per ton.
Southern China's warm winter had adverse effects for morphological developments of lychee flower buds this year. In continuation of last year's difficulties, minimal harvests yield and high prices are likely for lychees in 2017. Jizui and Guiwei lychee strains are the most affected by unfavorable market conditions. Fei zixiao lychees, on the other hand, will be largely unharmed.
Lychees are Southern China's specialty fruit with a history that spans over a thousand years. The cultivation area and production output for lychees in the South of Five Ridges region of China—which includes Guangdong, Guangxi, Hainan, Fujian, Sichuan, and Yunnan provinces—are the largest in the world. Total world production volume of lychees reached approximately 2,500,000 tons in 2016—China lychees accounted for 50%. The main growers of lychees are China, India, Thailand, Vietnam, South Africa, Mauritius, Madagascar, and Australia. Nevertheless, global exports of lychees remain surprisingly small. Annual global lychee exports are a measly 50,000 tons. China lychee export volume, during a normal year, hovers around 10,000 tons—Guangzhou and Hainan contribute 65% and 30% respectively. Fei zixiao is China's main lychee export variety. Other notable Chinese lychees include the Yu hebao and Heiye varieties.
Upcoming Events

September 06, 2023

to

September 08, 2023
October 19, 2023

to

October 21, 2023
Produce Marketplace
Universal Capital Gr

·

Ecuador

AGRI GATEX LIMITED

·

Africa

Qualipac Pty Ltd

·

Australia
Joshua Lim

·

Malaysia

City fresh fruit co.

·

Thailand

Chun lin orchard-Sel

·

Taiwan nan
China Market Access List