You are here
Back to top
China's First Imported Fruit Industry Body Established in Shanghai
April 20, 2016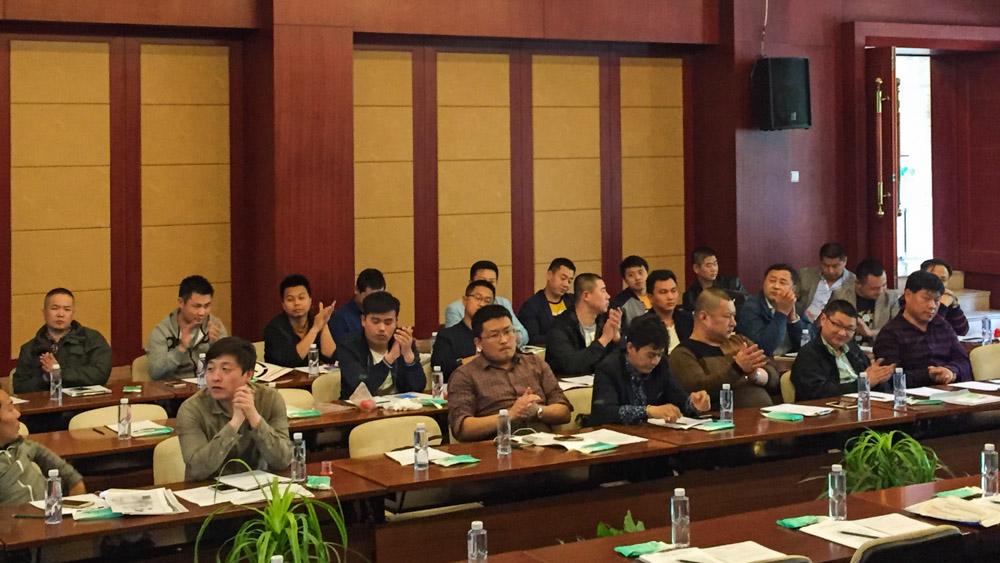 Plagued by accounts receivables issues, more than 50 Shanghai enterprises involved in the importation, distribution and wholesaling of imported fruit formed a special committee under the Shanghai Fruit Industry Association on April 18. The committee's immediate goal will be to standardize billing practices and share customer information with an eye to making sure members get paid on time each month for goods delivered.
The inaugural meeting of the Shanghai Special Committee on Imported Fruit took place nearby the Huizhan Wholesale Fruit Market in Shanghai, which is the major distribution point for imported fruit entering Shanghai. About 80% of the businesses operating out of the market have submitted applications to join the committee, including 95% of the large-scale distributors.
"We currently can only feel confident that we'll be paid on time every month for about 60 to 70% of our orders."
Based on multiple interviews Produce Report conducted at the meeting, the primary impetus for establishing the committee seems to have been a growing recognition and consensus among importers, distributors and wholesalers that unpaid customer bills were becoming a major threat to their businesses.
"We currently can only feel confident that we'll be paid on time every month for about 60 to 70% of our orders," said Wang Haibo, GM of Shanghai Botao Fruit and Vegetable Co. "The point of this association is that the industry can present a united front, standardizing payment periods. In the past there were no standards. From now on we'll be able to use unified billing practices and be better able to predict our cash flow at the end of each month."
Members of the new association said that as the market for imported fruit has expanded rapidly in recent years, with a corresponding rise in the number of sellers and expansion of geographical scope, billing and payment practices have not kept pace. It is common for sellers to find themselves holding thousands of US dollars worth of accounts receivable at the end of the month—and some companies have also lost significant sums when their customers suddenly went belly up.
Accounts receivables problems pose "an increasingly major hazard" to the industry, according to Wang Guohua, General Manager of Shanghai Yu Hua Fruits Co. Ltd.
Aside from standardizing billing practices, such as settling all outstanding bills by the 15th of each month, the association hopes to tackle the problem by sharing more information among members about their customers. Members will be required to submit a list of their customers with a credit worthiness score assigned to each one.
The director of committee as voted on by the member companies is Mr Ma Xiaogu, GM of Shanghai Nong Fu Fruit Co. Ltd.  The other eight companies holding deputy director roles are Shanghai Zelun Trading Co., Golden Wing Mau, Shanghai Yuqian Trade Co. Ltd., Shanghai Botao Fruit and Vegetable Co., Shanghai Haoyuan Food Co. Ltd., Shanghai Grandfruit Import & Export CO., Ltd., Nanjing Wolo Agricultural Development Co. Ltd., and Shanghai Yu Hua Fruits Co. Ltd.
Upcoming Events
October 19, 2023

to

October 21, 2023
Produce Marketplace
Elangeni Food Group

·

South Africa

Universal Capital Gr

·

Ecuador

AGRI GATEX LIMITED

·

Africa
Joshua Lim

·

Malaysia

City fresh fruit co.

·

Thailand

Chun lin orchard-Sel

·

Taiwan nan
China Market Access List