You are here
Back to top
2017 Year in Review: China's Fresh Garlic Exports
January 15, 2018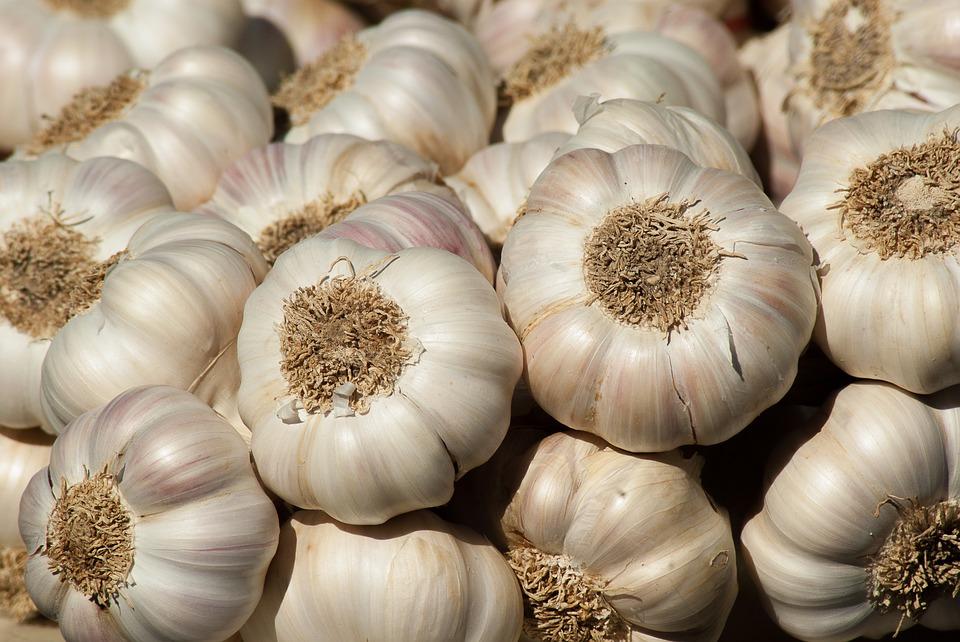 According to customs statistics, from January to November, China's export volume of garlic reached 1.80 million tons and accrued a value of USD 3.11 billion. Compared with 2016, year on year growth of export volume was up 8.8%, while export value was down 5.8%. During the second half of 2017, the export volume of garlic was high with expectations that it would exceed the record of 1.93 million tons reached in 2015. Fresh or chilled garlic, dried garlic, salted garlic and pickled garlic are the four main types of garlic exports. Among them, fresh or chilled garlic and dried garlic are the main export varieties—accounting for 88.6% and 10.6% of exports, respectively. In terms of export markets, Indonesia, even with the increased restriction on imports of Chinese garlic, is still the largest export market of Chinese garlic (25% of total exports) due to its extraordinary domestic demand of the product. Vietnam and Malaysia ranked second and third.
In 2017, China's domestic garlic production increased sharply, whereas the price of garlic plunged. Accordingly, in the second half of the year, with the new garlic in the market, the garlic exports exploded—increasing 22.1% between June and November. The year-round exports are expected to have hit a new record if growth was maintained.
The planting area and yield of Chinese garlic surpass all other global producers and account for 58.43% and 80.86% of the world's total, respectively. Yield per hectare is also very high in China with a yield of 23 tons per hectare in 2015, which is second only to 24 tons per hectare in Uzbekistan and Egypt. At present, China's garlic exports account for about 90% of the world's garlic trade. Although Chinese garlic is undeniably competitive in the international market, there are still some problems affecting exports.
First, garlic prices are volatile. In 2009, 2012 and 2017, the price of garlic experienced great plunges that resulted in losses for many growers and dealers during bumper harvest years. Price drops are especially harmful since reducing the export price is the sole means by which exporters increasing the competitiveness of Chinese garlic in the international market. Moreover, competition is difficult against garlic dealers of countries that already have industrialized, intensive and large-scale production.
Secondly, Chinese garlic exports lack a high degree of processing and deep-processing enterprises. Consequently, exports of garlic consist mainly of primary products. Even in Jinxing County of Shandong Province—China's largest garlic producing region—deep processing enterprises are in their infancy with small-scale operations and poor technology. In other areas, deep processing and high-tech garlic products are even more sparse. As a result, China's garlic deep processing products have limited competitiveness in the international market and weak capacity for export risk.
Finally, Chinese garlic exports have encountered serious green trade barriers. International quality inspection standards for agricultural products are growing more stringent. Currently, detection of pesticide residues has become the biggest potential risk for the export of Chinese garlic. A number of countries have developed clear testing programs and instated limits to pesticide residues on garlic. For example, the European Union has a total of 124 tests for China's garlic while Japan has a total of 123 tests. At the same time, South Korea, Europe, the United States, Thailand and Indonesia have imposed quotas on Chinese garlic imports. These trade barriers have put immense pressure on Chinese garlic exports in the international market.
Featured Produce
Produce Marketplace
Elangeni Food Group

·

South Africa

Universal Capital Gr

·

Ecuador

AGRI GATEX LIMITED

·

Africa
Joshua Lim

·

Malaysia

City fresh fruit co.

·

Thailand

Chun lin orchard-Sel

·

Taiwan nan
China Market Access List