You are here
Back to top
Mexican Avocado Exporters Dubafresh and Frutival: "We See Our Future in China"
September 19, 2018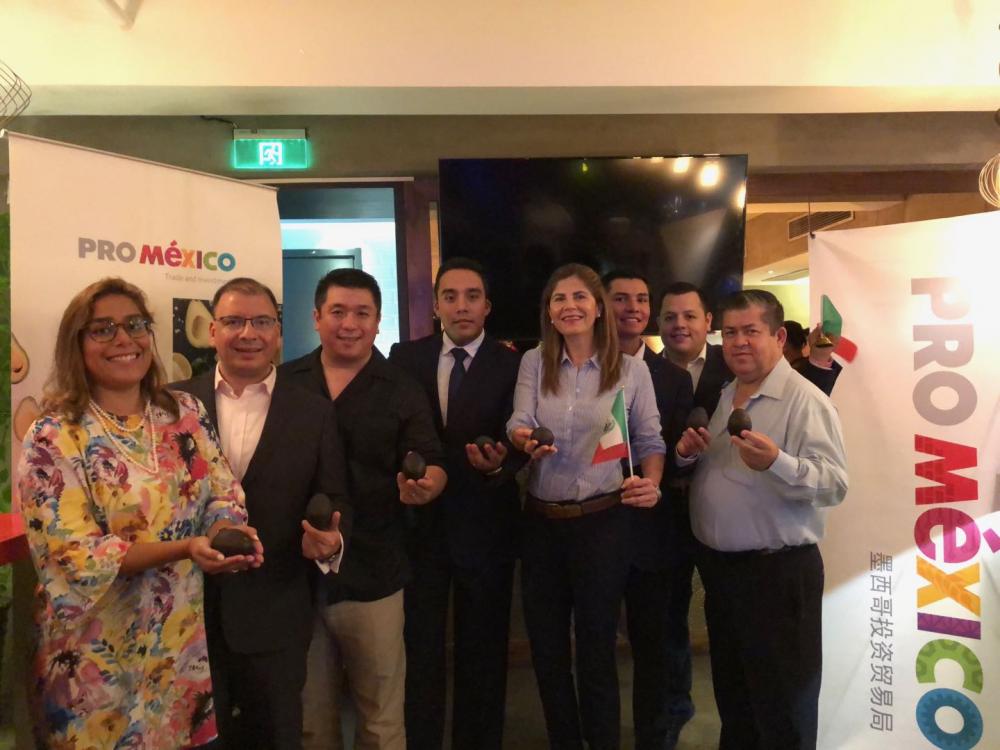 From left to right: Chantal Abrajan, Deputy Trade Commissioner of ProMexico Shanghai, Alejandro Salas, Trade Commissioner of ProMexico Shanghai, Robert Huang, Frutival Sales Manager, Ignacio Valerio, Frutival General Manager, Lorena Larios, Consul General of Mexico in Shanghai, Adrian Vásquez, Export Sales Manager at Dubafresh, Mario Gallardo, Co-owner of Dubafresh, Juan Jose Gallardo, Co-owner of Dubafresh
In the evening of September 13, Dubafresh, Frutival and ProMexico organized a dinner event in Shanghai promoting Mexican avocados with the theme "Redefining the beauty in avocados." More than 100 people attended the event, including representatives from Yiguo, Yidu, Kingo, Turan, Fullbloom, Goodfarmer, Shanghai Grandfruit, Xiamen Trading, and other major players in China's fresh fruit market. Alejandro Salas, Trade Commissioner of ProMexico in Shanghai, provided one of the major takeaways from the event in his opening remarks: "Mexican avocados are already leaders in markets across the world like North America, Europe, and Japan, but we want more – we want China. As the flagships of the Mexican avocado industry, Dubafresh and Frutival are key in continuing to deliver to China the delicious, high quality Mexican avocados that the market deserves." Produce Report managed to track down Adrian Vásquez, Export Sales Manager at Dubafresh, and Robert Huang, Sales Manager at Frutival, who shared their insights into Mexico's avocado export market and why China is emerging as a key market for Mexican exporters.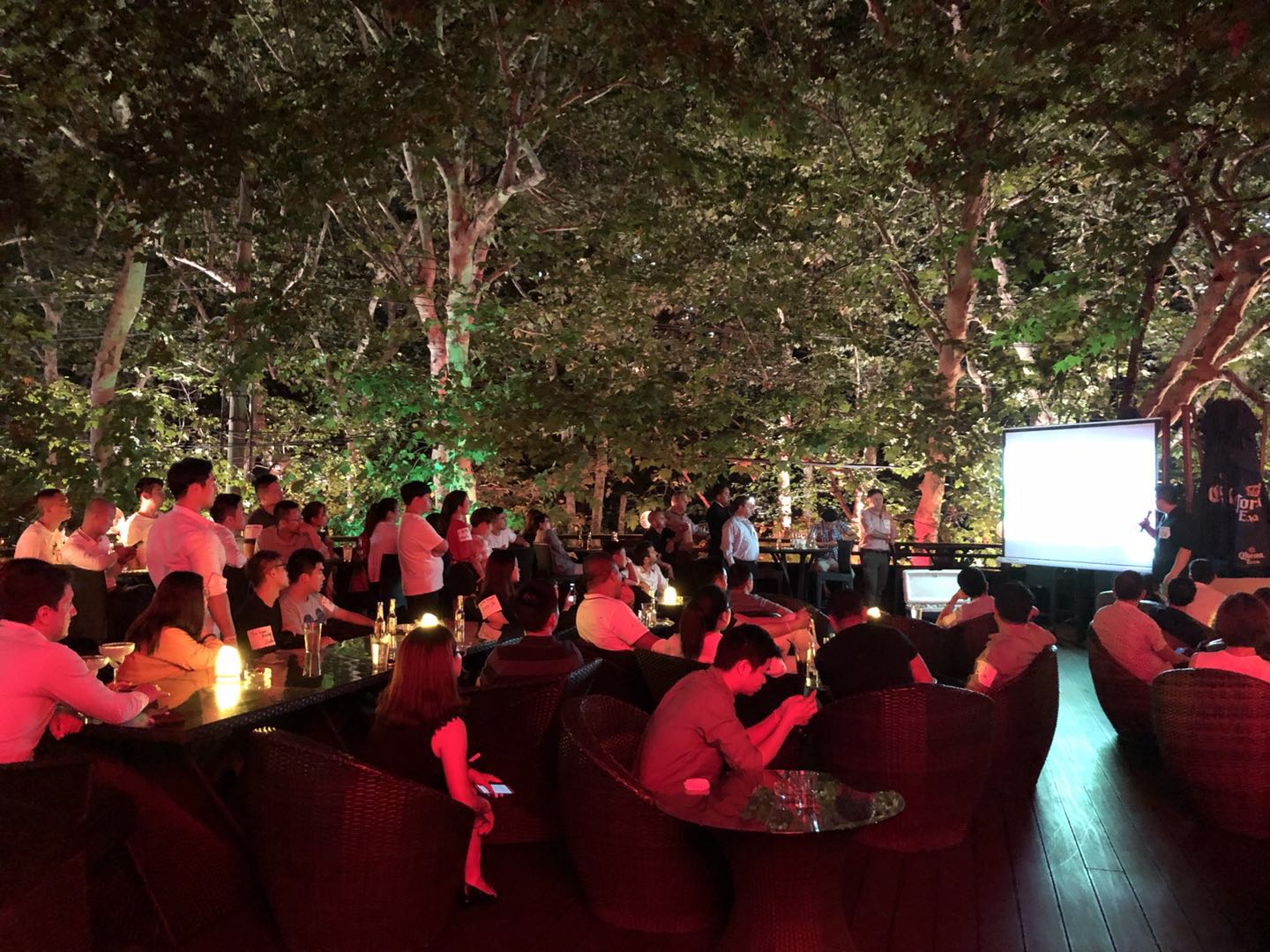 In November 2017, California-based trading company The Fresh Connection and Dubacano, Mexico's third largest fruit importer, came together to create the new joint venture Dubafresh. For the 2017-2018 season, Dubafresh entered into an agreement with Frutival, one of Mexico's top avocado growers and one of the top ten largest avocado packhouses in the world, to invest in the China market, which saw Dubafresh take over most of Frutival avocado exports to China.  
"We were the number one exporter of Mexican avocados to China, exporting both the Nacho Macho and Frutival labels, until June when we stopped shipping for the season," Mr. Vásquez said, also noting that although they could ship many more avocados to China, they did not want to flood the market and wanted to maintain the high quality of the product. Compared to other markets, China is a more visual market, which requires much more time to sort and ship the avocados in order to ensure that the expectations for the outward appearance of an avocado currently held by the Chinese consumer are satisfied. Ignacio Valerio, General Manager of Frutival, underlined this fact but also stressed the success Frutival has enjoyed to date in China: "Since entering the China market in 2015, we has seen constant growth in both our exports and appetite for avocados among Chinese consumers. Frutival remains fully ready to continue to provide the high quality of avocados that is required of the demanding China market."
Consumer education has emerged as one of the most important factors in growing the export and consumption of Mexican avocados in China. Compared to other more mature markets such as the United States and Europe, Mr. Huang said that Chinese consumers pay too much attention to the visual condition of the avocado, which is not always indicative of its internal quality. "It is very important for the consumer to know the reasons behind the colour of an avocado, as this may or may not indicate an issue with the inside of the avocado. For example, if there is a black spot on an avocado that is bigger than your thumb, there is likely a problem with the internal quality of the avocado, but if it is smaller, this isn't an issue at all and the inside flesh should be completely unaffected."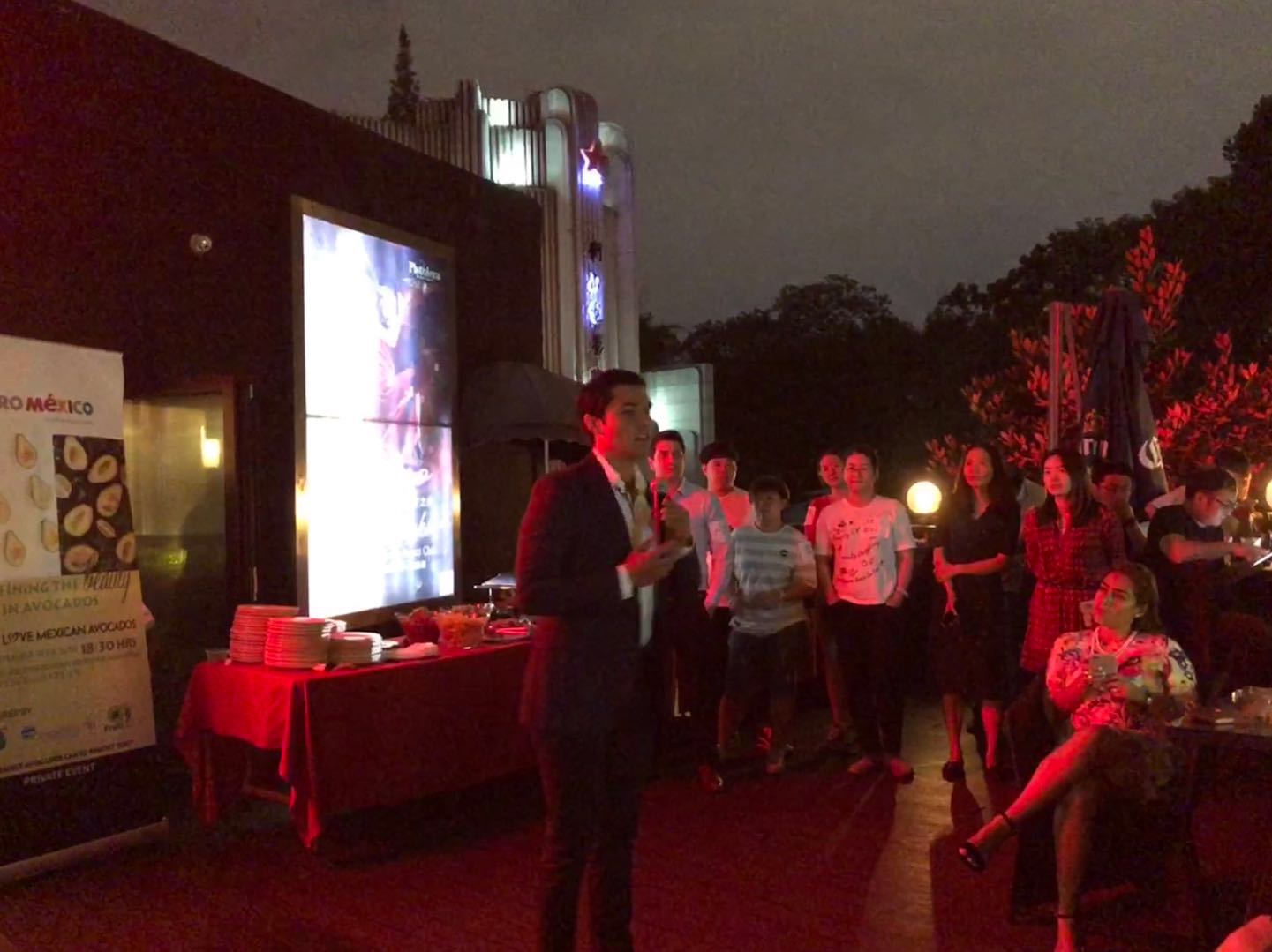 Many conditions which affect the appearance of an avocado, such as ridging, light scarring, small spotting, or discolouration caused by ash or other residue left on the avocado, do not affect the inside of the avocado in any manner. Yet consumers in China are less likely to pick these avocados due to a lack of education, something which Mr. Vásquez emphasized needs to be changed through active engagement with Chinese consumers. "That is why we are doing these outreach and educational events, promotions, developing new labels, and undergoing other efforts. This could take 5-10 years, but someone needs to start."
In addition to consumer education, both Mr. Vásquez and Mr. Huang underlined their companies' commitment to ensuring and improving product quality during all stages of distribution. To this end, Dubafresh entered into cooperation with It's Fresh!™ to undergo product trials of their ethylene filters, which extends the freshness and quality of fresh produce. This will helps their avocado exports to mature at a slower rate during transit from packing house to retailer, thereby preserving the brighter green colour favoured by Chinese consumers and affording Chinese importers with a product which has a longer shelf life and will be more profitable.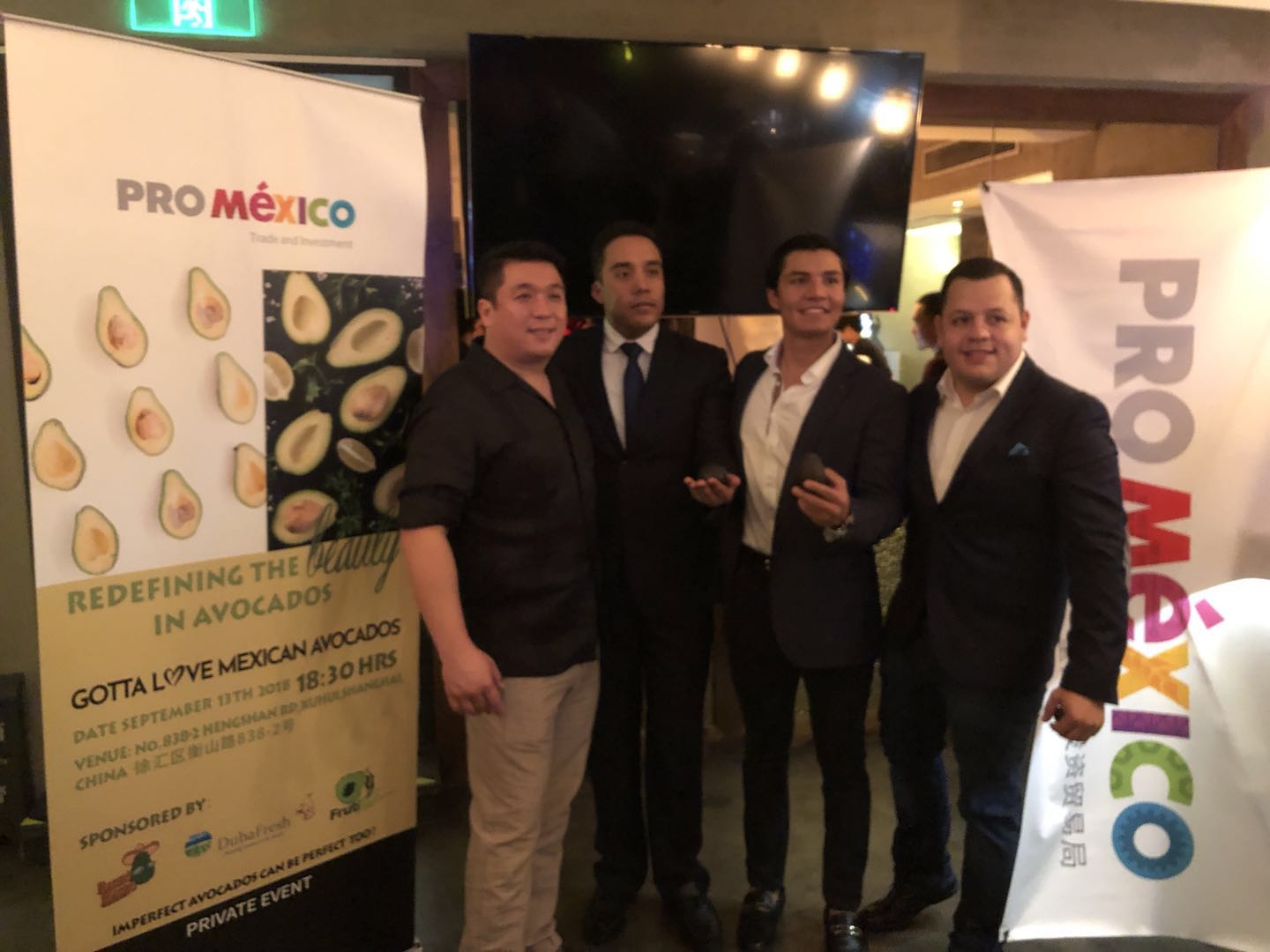 Mr. Vasquez admitted that exporting to the United States was still very easy compared to China, as the market is much closer, easier to ship to, prices are generally higher, and the consumers are not as picky and accept blemished, larger avocados. However, he also noted that the high level of competition from other Mexican exporters and other countries such as Chile, Peru, and soon-to-be Colombia, in addition to the unpredictable political situation in the United Stated vis-à-vis Mexico and the threat of tariffs have made a policy of export diversification of central importance to Dubafresh as well as Frutival.
Furthermore, the continued opening of trade barriers between Mexico and China and growing consumer income in China has made China very attractive to Mexican avocado exporters. Mr. Vásquez remained very optimistic as to the future that China held for Mexico and stressed the need for continued development of and investment in the China market. "We see this as a long-term investment, because in a few years, the future is going to be here in China. We see the future of the entire Mexican avocado industry in China."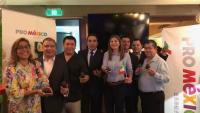 From left to right: Chantal Abrajan, Deputy Trade Commissioner of ProMexico Shanghai, Alejandro Salas, Trade Commissioner of ProMexico Shanghai, Robert Huang, Frutival Sales Manager, Ignacio Valerio, Frutival General Manager, Lorena Larios, Consul General of Mexico in Shanghai, Adrian Vásquez, Export Sales Manager at Dubafresh, Mario Gallardo, Co-owner of Dubafresh, Juan Jose Gallardo, Co-owner of Dubafresh
Featured Produce
Produce Marketplace
Elangeni Food Group

·

South Africa

Universal Capital Gr

·

Ecuador

AGRI GATEX LIMITED

·

Africa
Joshua Lim

·

Malaysia

City fresh fruit co.

·

Thailand

Chun lin orchard-Sel

·

Taiwan nan
China Market Access List