You are here
Back to top
Interview with Joyvio Golden Wing Mau's Co-Chairman Mau-Wah Liu
February 28, 2016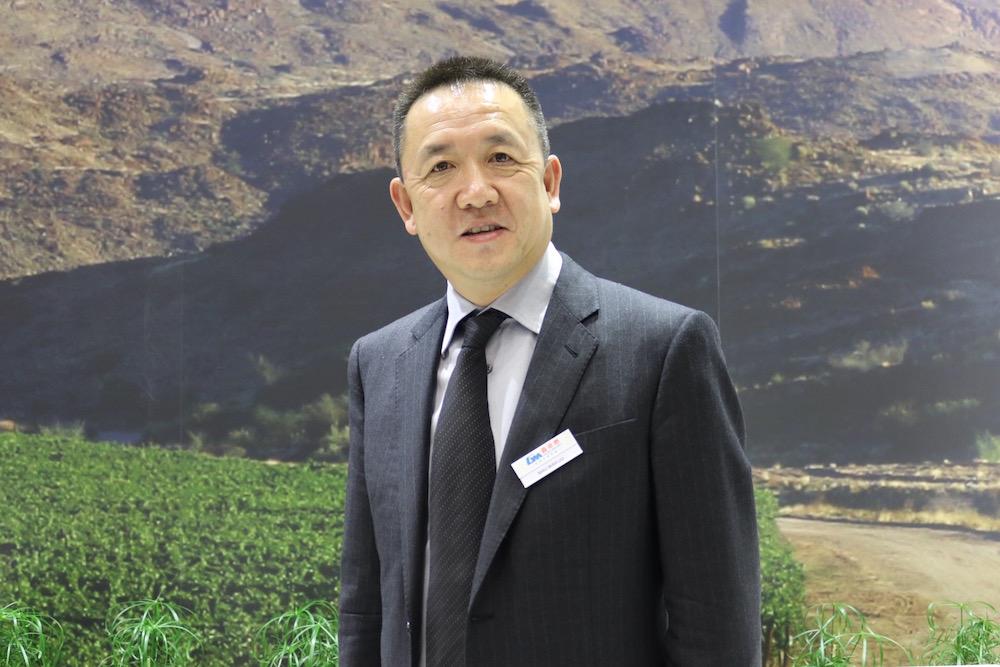 Last December, Legend Holdings' subsidiary Joyvio and Golden Wing Mau announced a merger, leading to China's largest fruit company, Joyvio Golden Wing Mau. Recently, Produce Report interviewed Joyvio Golden Wing Mau's co-chairman Mr. Mau-Wah Liu to learn more about the story behind the merger and the latest developments with the company.
Liu said the two companies had a long history of cooperation. He believes Joyvio has a good strategy for long-term development, and shares many values with Golden Wing Mau. "I have a relatively good understanding of Joyvio's methods...The merger benefits both sides, making them bigger, stronger, and faster."
He shared the four values which Golden Wing Mau emphasizes: providing consumers with safe fresh fruit, providing better customer service, creating a good quality of life for their employees, and promoting the development of China's fruit industry. The new company Jovio Golden Wing Mau is also based on these same values.
Before the merger with Joyvio, Golden Wing Mau had already entered into cooperation with some of the world's top fruit companies, including Zespri and Capespan. Golden Wing Mau has successfully transitioned from export-oriented enterprises to import fruit business and has attracted excellent partners. What is the secret to their success? Liu said the most important thing is to put integrity first. "It's very important to have a sense of trust between the two sides, to give value to the other party, and to do what you say you will do."
Domestically, Golden Wing Mau is preparing for the establishment of six central distribution centers to serve retailers such as Vanguard and other mainstream supermarkets, and to create a cold-chain logistics network covering all of China. This truly creates value for all parties along the fruit industry chain, from grower to retailer.
Liu went on to explain that Golden Wing Mau uses their resources to help growers' products reach Chinese consumers' hands. At the retail end, there is the need to provide appropriate supermarket fruit to keep up with consumer demand. However, given the constraints of fruit-producing areas, production seasons, and specifications of imported fruit, that is easier said than done. Golden Wing Mau's experience in the areas of fruit production can help solve these problems. This eliminates the intermediate links and maximizes each player's part in the fruit industry chain.
Joyvio Golden Wing Mau will be headquartered in Shenzhen. Because of Joyvio's multiple orchard bases, and because of Golden Wing Mau's extensive operational experience in the fruit industry, Liao is very optimistic about the prospects for the new company.
Joyvio Golden Wing Mau will be a "create value and share value" company. "We are committed on a global scale, with the best partners, to work together to build the best varieties, the best places of origin, the strongest brand, optimum efficiency, and the best customer experience," Liu stated. He noted that Joyvio Golden Wing Mau is poised to become influential in the world of fruit enterprise by working to make improvements in aspects such as cold-chain logistics and international cooperation in order to take on the mission of revitalizing China's fruit industry.
Featured Produce
Produce Marketplace
Elangeni Food Group

·

South Africa

Universal Capital Gr

·

Ecuador

AGRI GATEX LIMITED

·

Africa
Joshua Lim

·

Malaysia

City fresh fruit co.

·

Thailand

Chun lin orchard-Sel

·

Taiwan nan
China Market Access List