You are here
Back to top
Hema Fresh bites into China's online fresh food market
April 19, 2017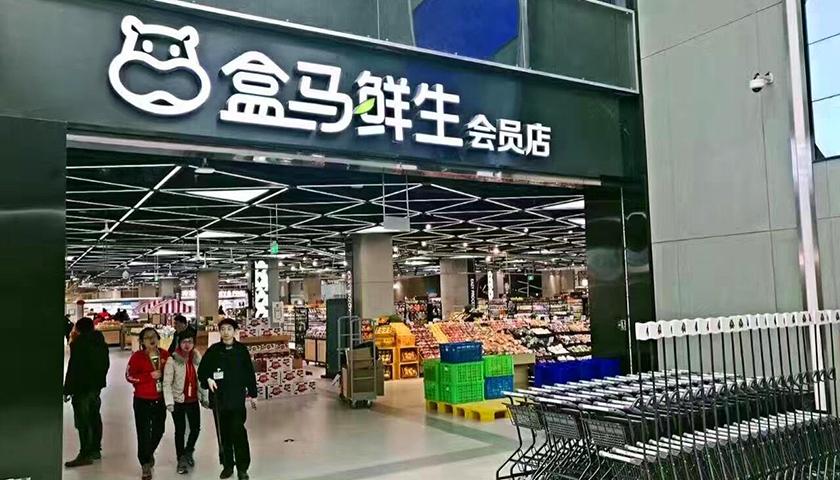 China's fresh produce market has become the focus of e-commerce giants Alibaba Group and Hema Fresh, a newly emerged retail chains focusing on fresh food. Hema Fresh first opened shop in Shanghai last year, but now has a total of eight outlets which include 6 in Shanghai, one in Ningbo, and one in Beijing. In recent developments, Hema Xiansheng has landed a spot on Taobao's Taoxianda, a section of Taobao dedicated to fresh food retail.
Hema Xiansheng's collaboration with Taobao is expected to increase the company's online traffic significantly. This new push into an e-commerce echoes industry trends to connect on-line with off-line.
Trends in the fresh food e-commerce industry reflect rising living standards in China. Consumers are focusing more on the quality of life and willing to pay for it—especially fresh produce. According to Alibaba Cloud Computing, in 2016 Chinese fresh produce sales reached RMB 95 billion. By 2020, this number is expected to increase to RMB 500 billion.
Hema Fresh's recent expansion was aided by a USD 150 million cash injection administered by Alibaba Group. This series A investment comes in the wake of Alibaba's recent involvement in China's online-to-offline fresh produce industry.
Hema Fresh is a progressive industry leader. In fact, it is the earliest member store on Taobao. Its stores only accept payment by Alipay, the most popular mobile payment application in China. Moreover, its physical stores have a wide selection of products and in-store services including food services. According to reports, Hema Fresh carries around 3000 types of products that originate from 103 countries. 80% of these products are food, and 20% are fresh produce—fresh produce may expand to 30% of total products in the future.
There is more to Hema Fresh than just its friendly prices and abundant selection of products. Modern consumers demand instant satisfaction, something that Hema Fresh surely delivers. The key to its success is due to the efficiency of its logistical delivery system. Produce Report learned from the high management of He Fresh that the products purchased on-line will be delivered within one hour in Shanghai with the support of Taoxianda's logistic team. The company's expertise in supply chain management allows Hema Fresh to guarantee the freshness of its goods no matter if they are purchased online or offline. In the past, Hema Fresh only provided delivery services for those within 3 kilometers of its stores.
Hema Fresh is changing the model for fresh food e-commerce in China. Its recent partnership with Taobao highlights why Hema Xiansheng is considered to be an industry leader. The future of online fresh produce retail will certainly include Hema Fresh and Taobao in the forefront.
Upcoming Events
October 19, 2023

to

October 21, 2023
Produce Marketplace
Elangeni Food Group

·

South Africa

Universal Capital Gr

·

Ecuador

AGRI GATEX LIMITED

·

Africa
Joshua Lim

·

Malaysia

City fresh fruit co.

·

Thailand

Chun lin orchard-Sel

·

Taiwan nan
China Market Access List