You are here
Back to top
GMW China Fruit Import Update: Grape & Cherry, Week 42, 2015
October 21, 2015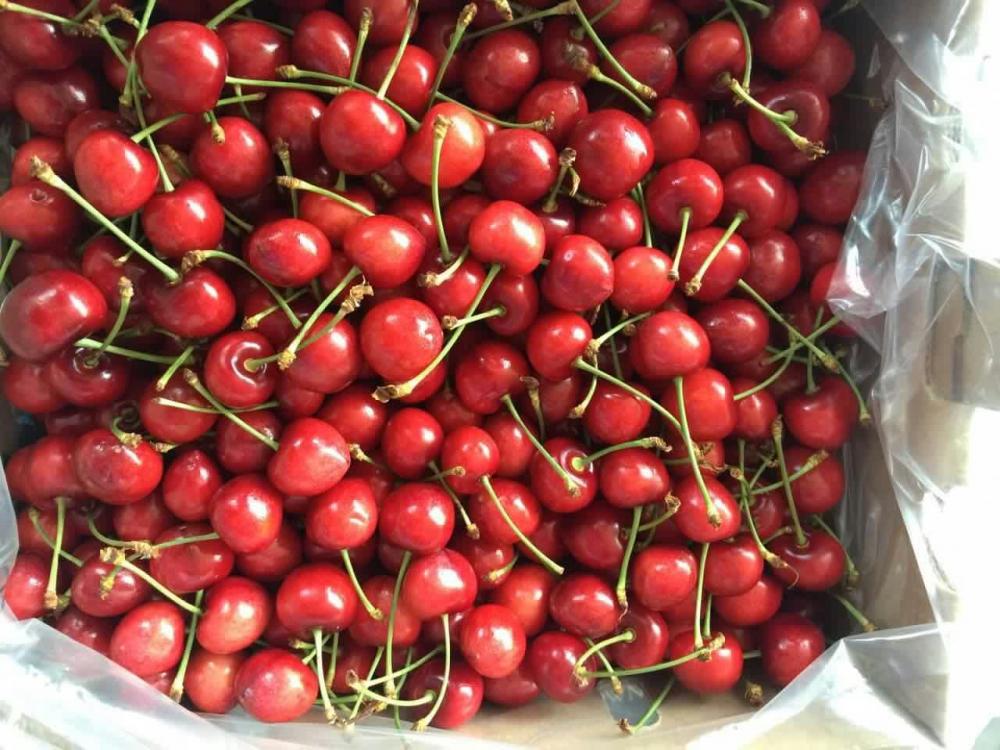 Week 42 was the second post October national holiday week with the mood not improving much and remaining rather flat for most products. Citrus from the southern hemisphere continue to dominate, with the last more significant arrival of South African oranges received. Local product can be found more readily, with plenty apples visible in retail while citrus becomes more visible too.
The weather in week as forecast saw temperatures further north decreasing, with Shanghai's highs now in the mid to low twenties while the south of China experienced a day or two of cooler weather. Week 43's forecast is for partly cloudy weather in both Shanghai and Guangzhou with temperatures continuing to slowly cool.
For the grapes, a wide selection of different varieties of U.S.A grapes remain available and continue to steadily arrive to the market, with Autumn Royal the most dominant variety arriving in week 42.
Autumn Royal prices decreased further during the week as a result of additional arrivals as well as stocks at wholesale stands. Generally the quality of the fruit has been good, with only slight concerns on reddish berries and drying stems. Better quality fruit coupled with recognized brands priced at between ¥290-300 (9kg) with some sellers trying to ask for ¥10 more with little success. Most of the fruit available was priced and moving gradually in the range ¥270-280 (9kg). Movement for Autumn Royal was better than other U.S.A grape varieties.
Red Globe prices remained similar to week 41 with good quality grapes with firm berries, ideal bloom and green stems asking for between ¥220-230 (9kg), while fruit showing different minor quality issues most pricing ¥10-15 lower. Movement for Red Globe was sluggish, with old stocks readily available on the market.
Different green seedless varieties were available and mostly priced closely together with Thompson, Autumn King and Pristine all on offer. Quality for all of the varieties was good, with mostly green stems, firm berries and good colour seen. Thompson and Autumn King priced at between ¥230-240 (9kg) as Pristine showing problematic decay scattered in between boxes asked for ¥200-210.
For the cherries, the first cherries of the season were received from South Africa in the middle of the week, and found good movement with no other cherries on offer. The variety was Minnie Royal, showing a light red colouration and a small sizing. Fruit moved at the high price of ¥700 (2.5kg). Both Australian and Chilean fruit have not yet been visible, with Chile also suffering from rainfall.
Photo: the first South Africa cherries arriving in the market.
Photo source: GWM 
Featured Produce
Produce Marketplace
Elangeni Food Group

·

South Africa

Universal Capital Gr

·

Ecuador

AGRI GATEX LIMITED

·

Africa
Joshua Lim

·

Malaysia

City fresh fruit co.

·

Thailand

Chun lin orchard-Sel

·

Taiwan nan
China Market Access List