You are here
Back to top
Buying Fresh Fruit Tax-free on KJT.com
June 22, 2015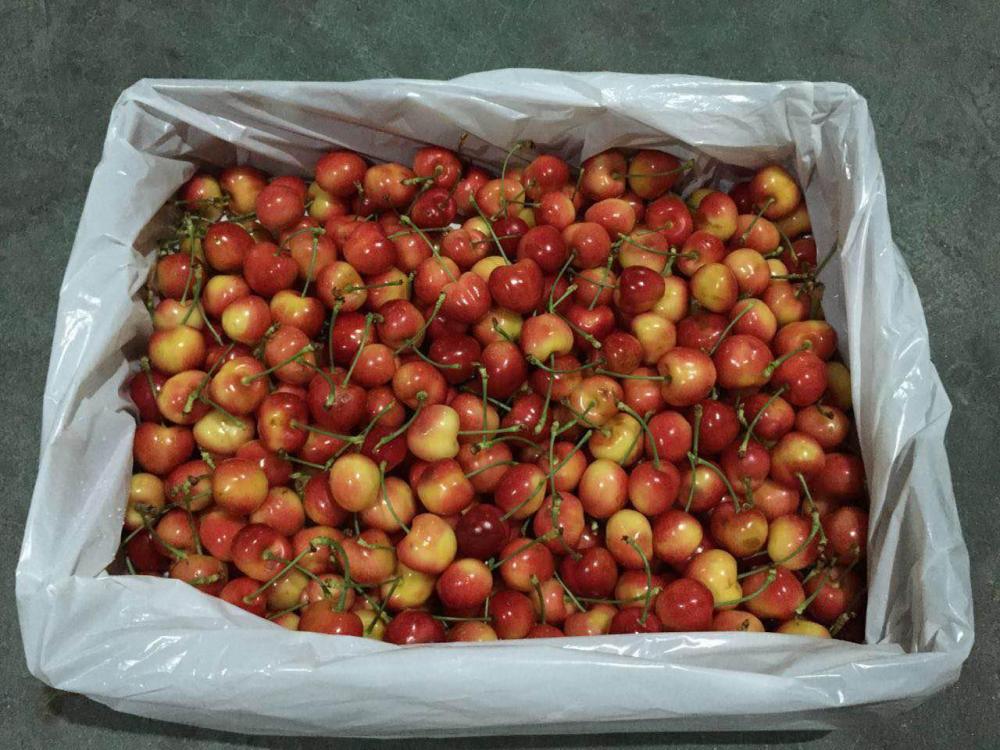 On June 17, Shanghai Yangshan Free Trade Port released the first batch of imported fruits, signifying that the port has officially started to operate. This also implied that imported fresh fruits has entered overseas online shopping era. Fruitday.com became the first online marketer of fresh produce to appear on KJT.com, the official e-commerce platform of the Shanghai Free Trade Zone. Simultaneously Fruitday launched its cross-border fresh produce page. 
Bai Zhanghong, Chief of Division for Supervision on Animal and Plant, Shanghai Entry Exit Inspection and Quarantine Bureau, explained the new policy of "inspection of goods while they are still on water and releasing goods upon verification against reference samples". The shortest lead time between vessel berthing and goods release would only be six hours. "It only takes three days from tree tops to table tops, for consumers who purchase imported fruits online," according to Mao Wei, chairman of KJT.
At the same time, companies involve in fresh fruit trading at this free trade port will enjoy a series of preferential regulatory treatments, effectively reducing costs of logistics and trading. A key feature is a low standardized importation tax applies to all imported fresh fruits. Furthermore, for single purchase of less than RMB500.0 on the KJT.com platform, consumers can enjoy tax-free treatment.
Zhao Guozhang, co-founder of Fruitday explained that import duty for imported fruits typically falls between 10-30%. With overseas online shopping, price reductions in prices can be significant. For New Zealand, Peru and Chile, which have entered into free trade agreement with China, import duty for fresh fruits is essentially zero and hence the impact on prices would be less. He continues by saying, "growing consumer demand and the launching of KJT.com offer us an opportunity to innovate while giving consumers a better purchase channel. I believe this would be a Reminbi 100 billion fresh fruit market. We have a lot of expectations and a lot of confidence." 
Consumers can now purchase duty free Sunkist oranges, Northwest American cherries, Mexican avocados, and young coconuts from Thailand, at KJT.com and Fruitday.com.
Among the products listed this time, there is one new, rare variety of American cherry – Ruby. Ruby cherry is a very high quality new species. It combines the best features of the Rainier and the Bing varieties, having the perfect balance of sweetness and tartness. Because it is more delicate than other cherries, using oversea online shopping can shorten supply chain lead time and allow consumers the chance of truly experience Ruby's charm.
According to industry observers, cross-border e-commerce demands a lot on the capabilities for direct purchasing from source. Not every fresh produce online marketer has the ability to complete the whole process. Fruitday's successful trial operation just demonstrated its overall strengths in supply chain management which is among the best in the fresh fruit e-commerce industry.
Fruitday, established in 2009, is China's largest fresh fruit online marketing company. It selects high quality fresh fruits from around the world, realizing direct procurement from source and convenient home delivery. At present, Fruitday has specialized warehouses in Beijing, Shanghai, Guangzhou and Chengdu and conducts business in more than 300 cities.
Upcoming Events

October 27, 2022

to

October 29, 2022

November 02, 2022

to

November 04, 2022
Featured Produce
Produce Marketplace
AGRI GATEX LIMITED

·

Africa

ALOE ECO PARK SAPI D

·

Mexico

Tien Thinh Agricultu

·

Vietnam
Joshua Lim

·

Malaysia

City fresh fruit co.

·

Thailand

Chun lin orchard-Sel

·

Taiwan nan
China Market Access List