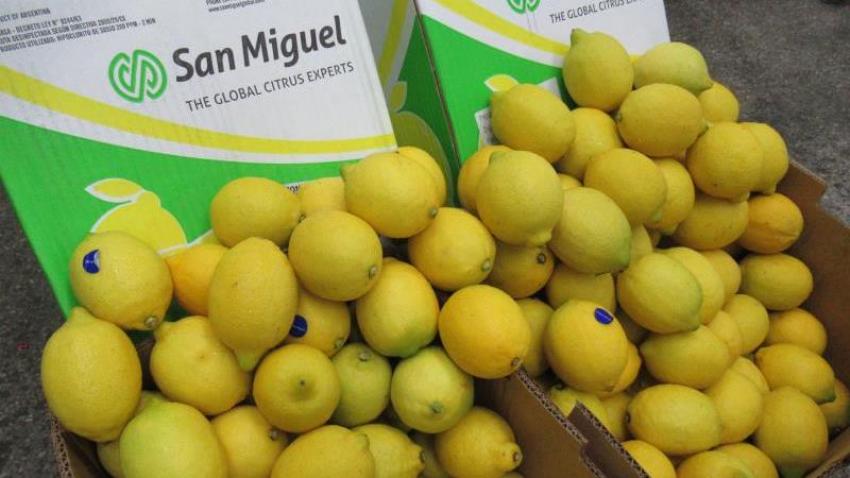 According to a recent press release, citrus giant San Miguel [3] and China's largest online retailer JD.com [4] have partnered up to sell San Miguel brand fruit on the online platform. The collaboration between the two companies reportedly started approximately three years ago and has since grown with respect to depth, volume and product diversity.
San Miguel is a leading producer and distributor of fresh and processed citrus in the Southern Hemisphere, with almost 10,000 hectares of production across Argentina, Peru, South Africa and Uruguay. The company processes approximately 400,000 tons of citrus annually, and it exported 124,000 tons of fresh fruit last season.
María del Pilar Arévalo [5], commercial manager for Asia at San Miguel, was quoted as saying "We started working together with oranges and grapefruits from South Africa to supply the online retail channel and their offline stores called 7Fresh. During 2020, we added mandarins from South Africa and lemons from Argentina, allowing us to establish as a multi-origin supplier." Shipments of Peruvian table grapes will also reportedly be arriving in the next several months ahead of the Chinese New Year celebrations.
San Miguel's new branding and packaging for this year have also now been officially launched on the Chinese e-commerce platform. The initial focus of these marketing activities was oranges from South Africa, including video content exhibiting the quality and natural origin of this produce item. Argentinian lemons have also now been added to the branding initiative following the arrival of the first shipments [6] in August after 20 years of negotiations.
The partnership between the two firms reportedly represents a new step in San Miguel's expansion into one of the world's most important markets. According to del Pilar Arévalo, "By implementing this kind of activity, we believe that we can offer more value to the Chinese consumer that highly appreciates imported products, quality and brand."
One key advantage of citrus from the Southern Hemisphere is its counter-seasonality, which means that San Miguel's products are available at a time when there is no local fruit. The year-round availability of fresh lemons, for example, is especially important in China, where tea consumption increases every year and there is strong demand for both lemon juice and fresh lemon slices.
Una Wang, purchasing manager at JD.com, explained that JD Fresh has been making efforts to reinforce its supply chain system as part of its competitive advantage, including both warehouse and delivery systems, allowing the company to provide high-quality produce to its online and offline consumers.
"It is very important for us to keep growing in this country, where citrus consumption is rising. Having JD as a strategic partner allows us to reach Chinese territory in an effective way with high-quality products," del Pilar Arévalo concluded.
Image: San Miguel