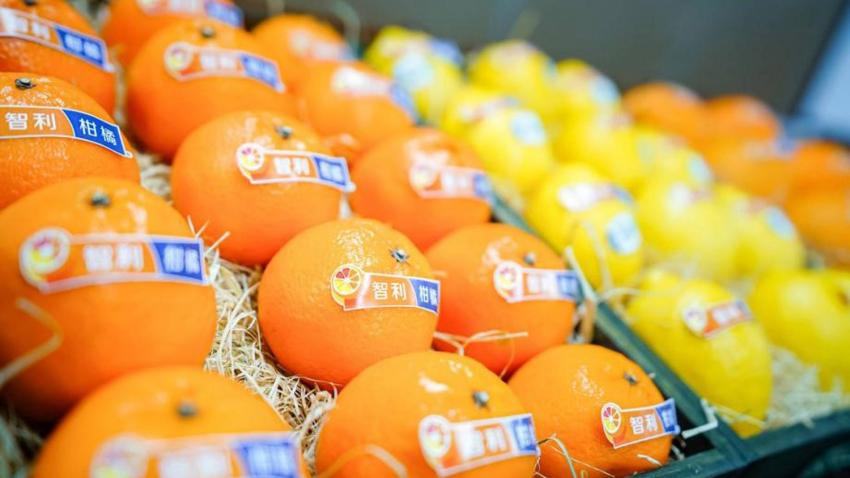 On Aug. 20, Charif Christian Carvajal, marketing director for Europe and Asia at the Chilean Fruit Exporters Association [3] (ASOEX), delivered a WeChat lecture to listeners of Produce Report, in which he presented a buyers' guide to Chilean citrus and provided an overview of the global citrus sector in the context of the recently approved access [4] of Chilean citrus to the Chinese market.
The global citrus industry is booming. In 2018, total citrus exports exceeded 18.2 million tons, of which 80% originated from the Northern Hemisphere and 20% from the Southern Hemisphere. The largest citrus exporters in the Northern Hemisphere include Spain (3,551,185 tons in 2018), Turkey (2,010,958 tons), Egypt (1,833,368 tons) and China (983,553 tons), which together accounted for 45% of total global citrus exports that year. In the Southern Hemisphere, the top three exporters in 2018 were South Africa (2,148,657 tons), Argentina (368,295 tons) and Chile (358,982 tons), which together accounted for 81% of the 3,562,966 tons of citrus exported from the Southern Hemisphere that year.
The main types of citrus exported from the Southern Hemisphere include oranges (1,724,355 tons in 2018), lemons (1,383,797 tons) and clementines and mandarins (587,785 tons), of which Chile accounted for 100,209 tons (6%), 88,368 tons (6%) and 170,405 tons (29%), respectively. Other major Southern Hemisphere suppliers of these citrus categories include South Africa, Australia, Argentina and Peru.
Extending approximately 4,329 km from north to south, Chile is one of the longest countries in the world and possesses numerous microclimates suitable for growing a wide array of fruit. In recent years, the country has become increasingly export-oriented and now has one of the most extensive networks of free trade agreements in the world, which collectively cover 64 markets representing 64.1% of the global population and 86.3% of global GDP. Moreover, Chile's status as a fruit-fly-free country means that its produce items do not require cold treatment [5], leading to a superior quality product.
Chile's citrus sector has witnessed sustained growth over the last 25 years, with the total planted area increasing from 12,745 hectares in 1995 to 20,606 hectares in 2018, with the latter figure including 7,672 hectares of clementines and mandarins, 6,489 hectares of lemons, 6,178 hectares of navel oranges and 267 hectares of grapefruit. Export volumes have also seen continuous year-on-year growth over the last several years for most of these citrus categories; in 2019, Chile exported 100,024 tons of oranges (+50% relative to 2015), 92,858 tons of mandarins (+97%), 90,188 tons of lemons (+46%), 50,310 tons of clementines (+73%) and 1,234 tons of grapefruit (+3%). The Chilean citrus season typically spans from May to November, with clementines available from May to August, mandarins available from August to November, navel oranges available from June to November and lemons available from May to October.
In fact, Chile has recently emerged as the second largest exporter of citrus in the Southern Hemisphere, exporting a total of 334,452 tons in 2019, distributed among oranges (30%), mandarins (28%), lemons (27%) and clementines (15%). Asia was the second largest market for Chilean citrus exports in 2019, after North America and ahead of Europe. Within Asia, Japan has historically been the largest individual market for Chilean citrus, especially in the case of lemons. However, this may be soon set to change with the opening up of the Chinese market [4] to Chilean mandarins, oranges, lemons and grapefruit earlier this year.
China is a major importer of citrus. In 2019, China imported 566,739 tons of citrus from around the globe, an increase of 164% relative to 2015 (214,874 tons), of which almost 328,000 tons originated from the Southern Hemisphere. These imports included 432,093 tons of oranges, predominantly from Egypt (44%), South Africa (27%) and Australia (12%), 64,355 tons of mandarins and clementines, predominantly from Australia (46%), South Africa (20%) and Peru (18%), and 10,038 tons of lemons. Imports of Egyptian and South African citrus have seen especially strong growth over the last several years.
It is in this context that the Chilean Citrus Committee has high expectations for the Chinese market. According to Carvajal, Chile's Mediterranean climate makes the country an ideal one-stop shop for various types of delicious citrus with distinctive flavor, color, firmness and aroma and a consistent supply season from May to mid-November. With the main goals of facilitating market development and ensuring the sustainability of the sector, the Chilean Citrus Committee currently represents 36 different exporters and growers [6] that together account for 73% of Chilean citrus exports.
A key part of these efforts is promoting Chilean citrus around the globe. The first shipments of Chilean lemons [7], clementines [5] and navel oranges [8] reached China in June and July, soon after market access was granted, while Aug. 17 saw the official launch of Chilean citrus on the Chinese market with a well-received ceremony [9] at Jiaxing Haiguangxing Market near Shanghai. A novel feature of this event was the very first drone delivery of fresh citrus to China, and citrus sales are being further supported by a range of both online and offline promotions.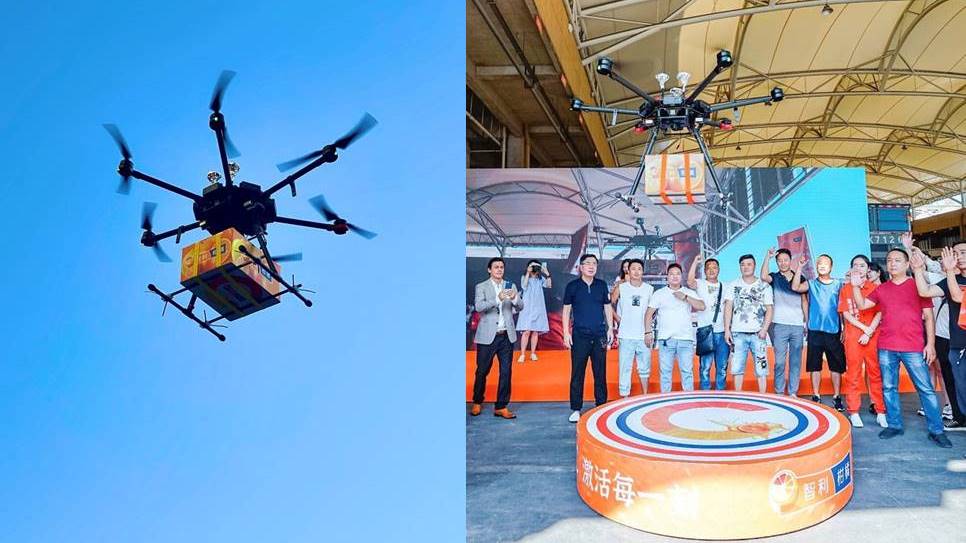 Images: Chilean Citrus Committee/ASOEX