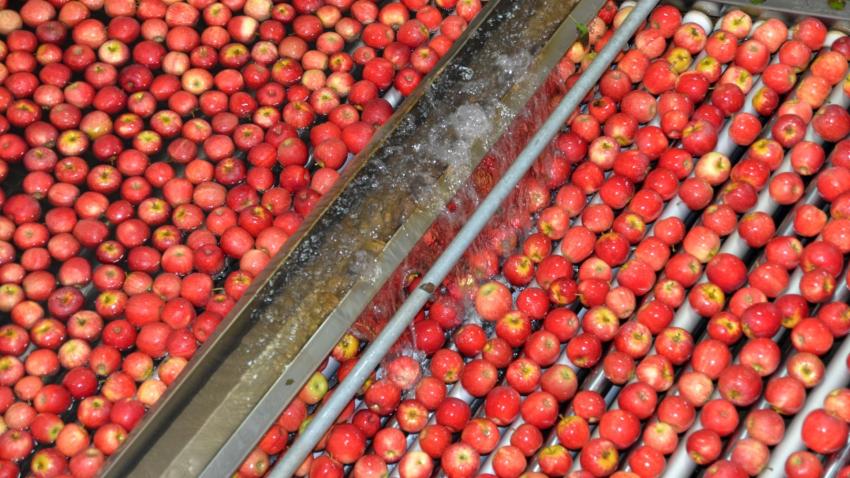 With most of the projected volume already shipped, the numbers show that South African apples have had a banner year in 2021 in terms of exports to China. Through week 33, South Africa's exports of apples for the 2021 season stood at just over 10,000 tons according to statistics from Hortgro Pome [3], which represents all of the 622 commercial apple [4] and pear [5] producers in South Africa. This volume corresponds to a 93% increase compared to the same stage last season, and a 70% increase over the 2020 total. Depending on how the late-season shipments evolve, it is conceivable that South African apple exports to China could nearly double this season compared to last season.
This is the first season in which Hortgro Pome has run an active marketing campaign in China. This included partnering with retailers to run offline and online promotions for South African apples during June and July. "Our sales trend for South African apples was quite good this season, with an estimated year-over-year increase of 30%," said a representative of Pagoda, a nationwide chain of over 4,700 fruit shops. "Pagoda's customers are continuing to like South African apples and Pagoda has continued to recommend our South African apples to our customers."
Pagoda primarily sells South African Fuji apples, which are the exclusive origin and variety for its Newton brand of apples. Owing to their relatively small size, Pagoda has positioned these Newton apples as an ideal snack for kids. Many of the online and offline promotional activities were focused on the theme of "the apple that kids love." These included in-store displays at 80 stores in Beijing, Shanghai, Guangzhou and Chongqing, as well as a family-oriented tasting event in Shanghai.
Online, Pagoda featured South African apples on its own social media accounts, such as its WeChat and Weibo official channels, as well as teaming up with influencers on Xiaohongshu (also known as RED) and TikTok.
Hortgro also worked with Shanghai-based fruit e-commerce company Fruit Day [6] and its offline high-end supermarket, City Shop, to stage a South Africa Apple Season Celebration Ceremony under the theme "Beautiful Country, Beautiful Fruit."
Amid the overall rise in apple shipments this year, one variety exhibited particularly strong performance. Exports of Bigbucks apples from South Africa to China rose from just over 20 tons for all of 2020 to nearly 700 tons through week 33 of 2021. Marketed under the brand Flash Gala, Bigbucks is a newer variety for which production volumes in South Africa have been growing in recent years as new plantings come online. As larger volumes become available, Flash Gala may be of interest to many importers and retailers in China, as the deep red color, high sweetness and low acidity match typical consumer preferences.
"We are very happy with the interest shown by the trade and retail in China, especially in the first year of such a campaign," said Jacques du Preez, general manager for trade and markets at Hortgro. "The volume growth is very encouraging and we hope to increase volumes further in the coming years, building on the foundation laid this year. We are committed to further build trade relations with China and will continue to support the trade and retail in promoting SA apples in the seasons to come. We are still anxiously waiting for the pear protocol to be signed [7] and pears will form part of the campaign once we are allowed access."
Owing to investments by the South African produce industry in modern storage infrastructure, apples will continue to be available for shipment to China until the end of the year.
Image: Hortgro