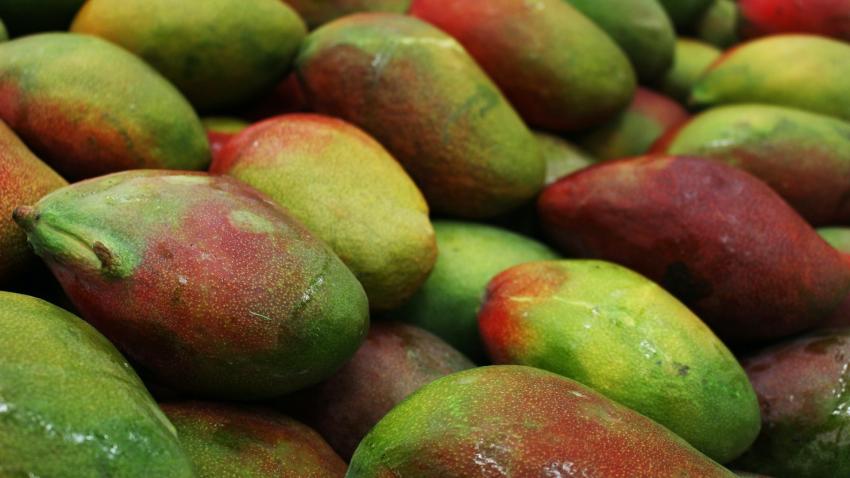 According to the Daily Times [3], this season's first shipment of Pakistani mangos [4] will shortly arrive in Chinese markets. This shipment is scheduled to be sent by air from Lahore, the capital of Punjab, to Kunming, the capital of Yunnan province, on June 10 by Pakistani fruit exporter Imperial Ventures.
Adnan Hafeez, the director of Imperial Ventures, stated that this batch of Sindhri mangos will originate from Sindh province. After being picked, they will be transported to Lahore for processing and packaging before being flown to Kunming. This year, Pakistani mangos will be sold in either 2.5-kilogram or 4.5-kilogram packages.
Sindhri mangos are Pakistan's most popular mango variety owing to their large size, yellow color and sweet taste. They can also be easily packaged and stored. In addition to the Sindhri mango variety, Pakistan also exports Chaunsa mangos to China. This month, the Pakistani embassy will hold an event in Shanghai to promote Pakistan's mangos to Chinese consumers and businesses.
Pakistani Mango Statistics
According to an assessment by the All Pakistan Fruit & Vegetable Exporters, Importers and Merchants Association [5], Sindh and Punjab provinces are forecast to harvest a total of 1.8 million metric tons of mangos this season, although this figure may fall by 15% owing to adverse climate factors and a lack of water. A spokesperson from the association stated that the current goal is to export 150,000 tons of mangos this season, which is estimated to bring in $127.5 million in revenue. Last year, Pakistan exported 140,000 tons of mangos with a total value of $120 million.
Pakistan uses multiple modes of transportation to export mangos, including maritime freight (55%), air freight (25%) and land transport (20%). This year, the export costs for Pakistani mangos are expected to be high as a consequence of skyrocketing freight costs [6] due to reduced sea and air shipping capacity.
Mango Exports
Pakistan is the world's third-largest mango exporter [7] with a supply season that typically lasts five to six months. Pakistan's mango exports are at their highest between the months of May and August with the main peak in June. Exported mangos from Pakistan have received substantial praise from Chinese consumers. However, slow domestic mango sales have caused prices within China to fall considerably.
Hainan province is the largest producer of Chinese mangos. This year, mangos from Hainan hit the market late, arriving between April and June. Consequently, when mangos from Guangxi province entered the market in May, there was already a surplus of the fruit available. This caused mango prices to drop sharply to less than 1 Chinese yuan ($0.16). China imports fresh mangos from 10 different countries and regions. This year, mangos from Cambodia [8] were the first imported mangos to enter the Chinese market, with a total of 100 tons being shipped throughout China via Guangxi province. In addition, 60 tons of Vietnamese mangos have been exported to China. In the short term, this abundance of imported mangos flooding the Chinese market is likely to place significant pressure on Chinese mango producers, with strong competition expected.
Image: Pexels
This article was translated from Chinese. Read the original article [9].