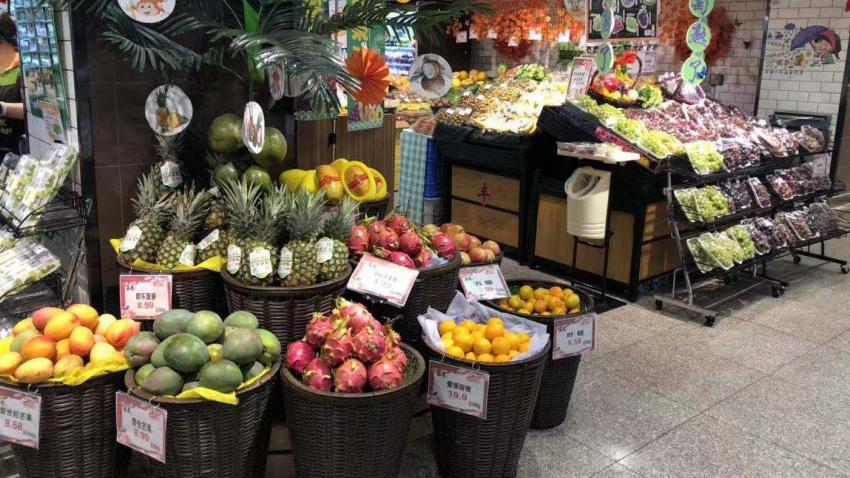 Over the past several years, the Beijing-based supermarket chain CSF Market has established a name for itself among community supermarkets in China in the face of fierce competition from an ever-growing army of online fresh produce vendors. During a conference at the recently held 2019 China International Fruit & Vegetable Fair [3] (China FVF), the company's CEO, Li Yanchuan, explained how changes in selection, packaging, product display and sales of fresh produce in the past five years have enabled the company to stay on top of its game.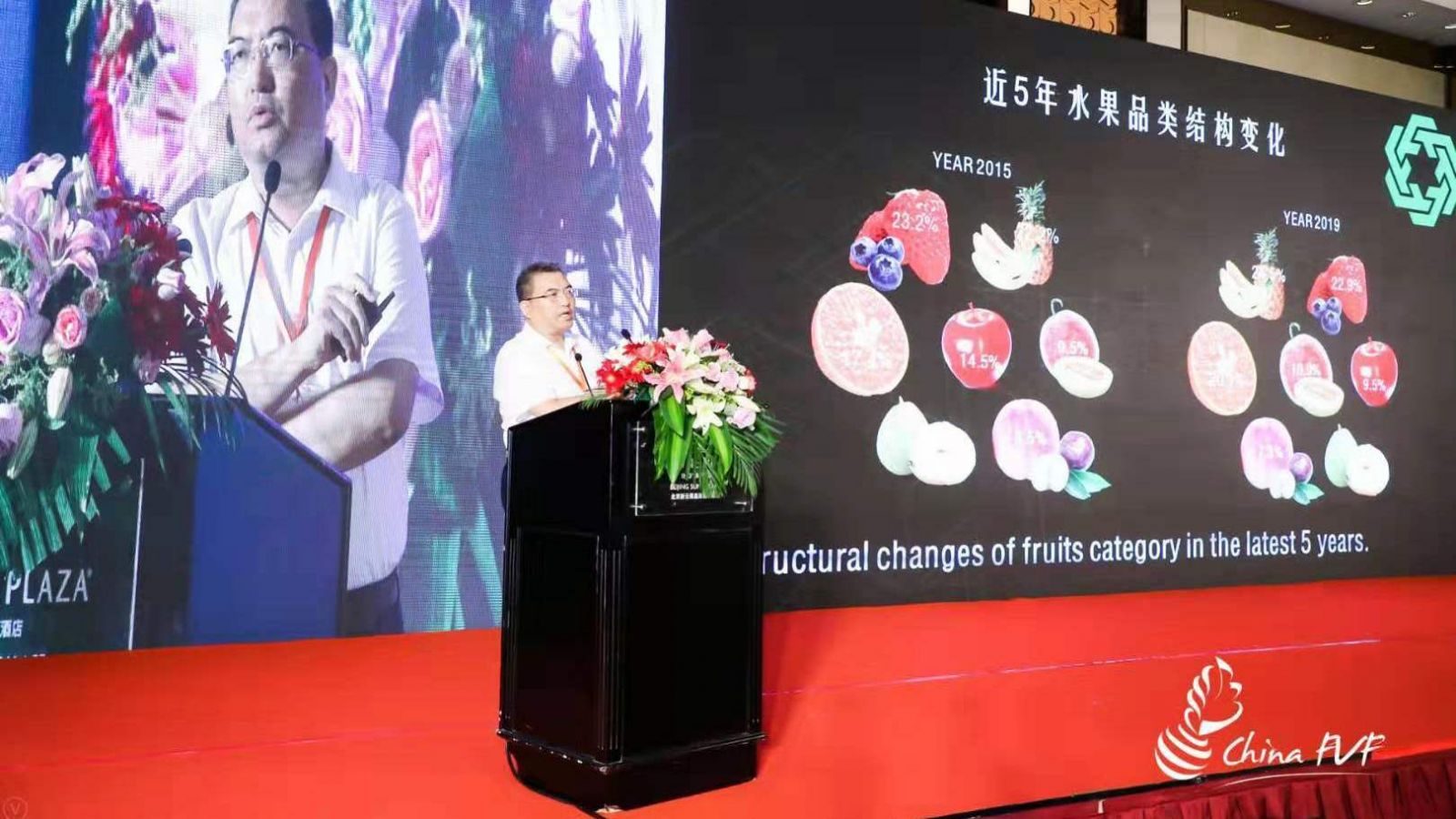 In particular, the company's fruit product selection has seen considerable changes, in which the share of bananas, pineapples, citrus and drupes has slightly increased while the share of fruits traditionally common in the North China market, such as apples and pears, has significantly decreased. Meanwhile, the share of berries and muskmelons has remained unchanged. Li concluded that these trends demonstrate how increasing the variety of fruit available on the Chinese market to enable greater choice for local consumers has consequently reduced the share of fruits traditionally consumed in China.
Alongside the decrease in traditional fruits, the company has also recorded an increase in the share of imported fruits. The share of imported berries has risen from 1.1% in 2015 to 7.03% this year, while that of citrus fruits has increased from 3.27% four years ago to 7.74% now. At present, the most popular fruits include Philippine bananas [4], Thai durians [5], Vietnamese dragon fruit, Thai mangosteens [6], Chilean cherries [7] and Mexican avocados [8].
The company has also witnessed a gradual shift in the focus of consumers from product price to quality, especially with respect to taste and health benefits, and has started to track the market and consumer demands and increase the number of new fruit varieties and categories accordingly.
Li went on to explain that it is not sufficient to provide quality products alone and suppliers must also consider the health benefits of fruits, adding that medium-sized community supermarkets must demonstrate to customers that their products are fresh, for example by organizing fruit tastings or presentations.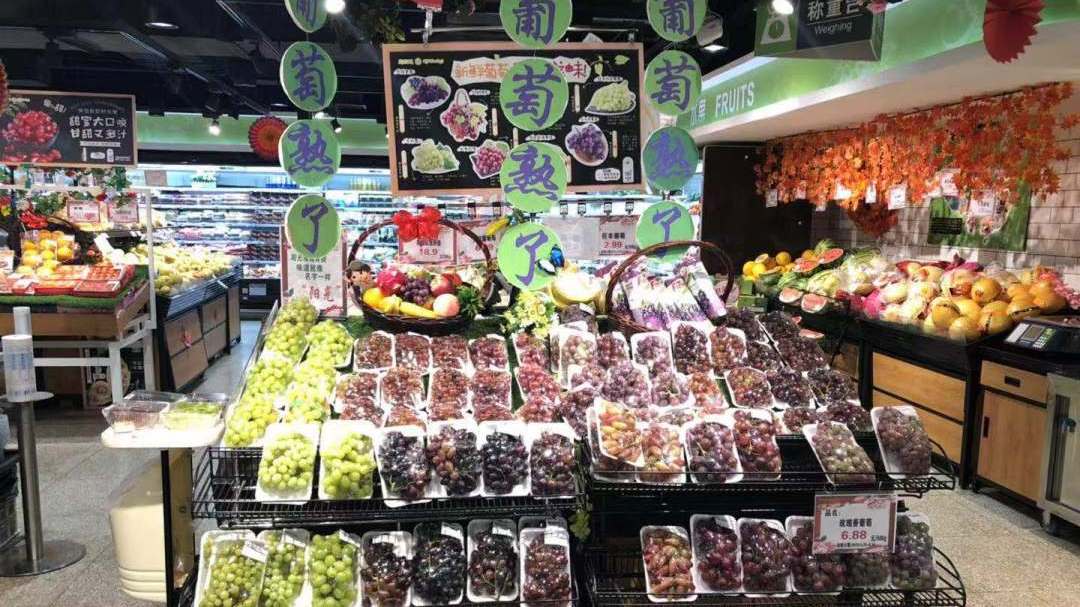 However, as the company's brand manager, Fan Shuo, explained, it is not only about changing the product selection and showing customers how fresh the products are, and the supply chain is also an integral part of the company's success. Currently, the company has over 6,000 square meters of constant-temperature and low-temperature warehouse space to store the more than 30,000 tons of fruit and vegetables that it receives every year from over 170 production bases from which it purchases directly. These direct purchase bases, which account for 85% of its direct purchases, have helped the company to expand its fresh produce business.
Connections with overseas suppliers have also played an important role in bringing world-renowned varieties of apples, cherries and kiwis onto the supermarket shelves. The company has gone even further and established its own fresh produce brand of "Ultimate Fresh" to afford it the ability to control quality based on its own standards. According to Fan, directly connecting with producers guarantees the cost, quality and price of the company's fruits and vegetables.
Images: Beijing Chaoshifa Chain Store Co., Ltd. (main image and body images 2 and 3), ChinaFVF (body image 1)
This article was translated from Chinese. Read the original article. [9]