In Shanghai on Dec. 20, Menglian County, located in China's Yunnan province, reached a strategic agreement with major retailer Hema [3] to promote domestically produced ready-to-eat avocados [4]. With improvements to avocado production and quality, domestic avocados are expected to account for 50% of Hema's avocado sales in the future.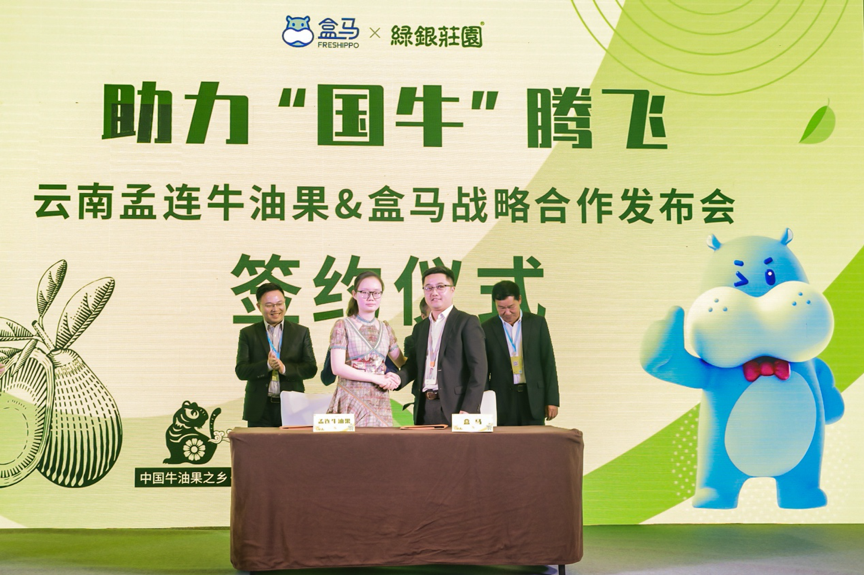 China began permitting trade in Mexican avocados in 2005, but the exotic fruit remained relatively unknown among Chinese consumers until 2008. It is only in the last 10 years that avocados have started gradually gaining popularity in China. Data show that Hema's avocado sales increased by 15 times from 2017 to 2020.
Currently, the Chinese avocado market relies mainly on imports from countries such as Peru, Chile and Mexico, and it takes 30–45 days for shipments to reach China. Therefore, compared with imported avocados, the biggest defining feature of Yunnan's Menglian avocados is their freshness. Qi Jiazhu, CEO of Luyin Biological Co. Ltd. (绿银生物股份有限公司), stated that Menglian avocados can go from the trees of Yunnan to the kitchen tables of northern and western China in as little as 72 hours.
Qi is the driving force behind the mainstream recognition of avocados in China. After eating avocados in the United States 30 years ago, he has now brought them back to Yunnan. In 2020, Menglian County began producing small batches of avocados [5]. With the support of the local government, Luyin Manor (绿银庄园) started cooperating with Hema in the form of a sample enterprise to explore the road to marketization and branding of domestic avocados.
In 2018, Hema began promoting ready-to-eat avocados nationwide through a combination of online and offline marketing to raise consumer awareness of avocados. In recent years, Hema's sales of ready-to-eat avocados have been growing at a rate of 100% almost every year. In 2020, Hema's ready-to-eat avocado sales accounted for 30% of China's total sales of this product, making Hema the largest retailer of ready-to-eat avocados in the country [4]. Ou Hongxing, director of fruit procurement at Hema, stated that avocados are in season between September and March. As Menglian County's avocado production continues to increase, prices are expected to drop further while providing a consistent supply of fresh avocados to Chinese consumers.
Images: Hema
This article was translated from Chinese. Read the original article [6].