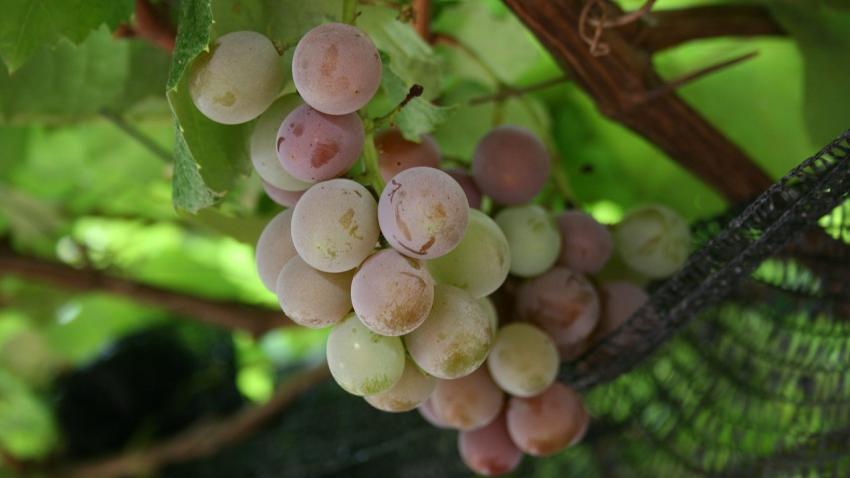 According to a recent report [3] by the U.S. Department of Agriculture's Foreign Agricultural Service, Australia exported approximately 120,500 metric tons of fresh table grapes in marketing year 2020/21 (from October to September), corresponding to a year-on-year decrease of 21%.
The main overseas markets for Australian table grapes are concentrated in Asia. During the 10 years from MY 2010/11 to MY 2019/20, exports of Australian table grapes to Asia grew from 29,900 to 152,500 metric tons, representing a remarkable 410% increase. The substantial drop in exports for MY 2020/21 was largely attributable to a reduction of approximately 20,000 metric tons in exports to China.
Meanwhile, China's total imports of table grapes witnessed a year-on-year decline of 19% in MY 2020/21. During this period, imports from Chile and Australia, two of the three major table grape suppliers to China, fell by 29% and 22%, respectively. Only imports from Peru remained essentially unchanged from the previous marketing year.
Nowadays, owing to improvements in maritime logistics, 97% of Australia's table grape exports are shipped by sea, with only small quantities of early-season grapes reaching premium markets via air freight. In MY 2020/21, soaring freight costs alongside worldwide shipping delays [4] and refrigerated container shortages hampered exports of Australian grapes. Meanwhile, stricter entry and exit policies led to considerable labor shortfalls while harvesting the MY 2020/21 crop. Because growers were unable to handle the grapes in a timely manner, they were forced to prioritize picking those with the highest quality and greatest returns. These factors are expected to continue and bring uncertainties to the new season.
In the last 10 years, driven by strong demand from overseas markets, Australia's table grape production has doubled. According to the USDA report, the country is estimated to produce and export 210,000 and 130,000 metric tons of table grapes in MY 2021/22, corresponding to year-on-year increases of 5% and 8%, respectively.
With respect to grape varieties [5], Australian growers have been more inclined to plant proprietary licensed or export-oriented varieties, taking into consideration the preferences of Chinese consumers for seedless grapes or those with novel flavors.
Image: Pixabay
This article was translated from Chinese. Read the original article [6].