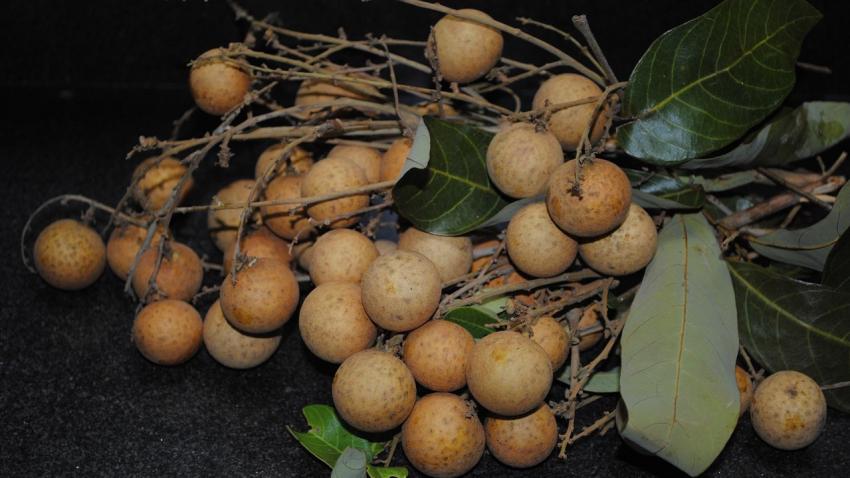 According to Veng Sakhon, the Cambodian Minister of Agriculture, Forestry and Fisheries, China's General Administration of Customs recently released its list of quarantine pests in regard to the export of Cambodian longans to China. This statement was regarded as a sign that longans will soon become Cambodia's third type of fruit permitted to enter China [3] following bananas [4] and mangos [5].
The longan harvest is now well underway in Cambodia's major longan-producing region of Pailin province. Each year, a substantial quantity of longans from Pailin is sent to the neighboring country of Thailand. Once reaching Thailand, rather than being consumed within the country, many of these longans are re-exported to China.
In August of this year, China implemented a temporary ban on longan imports from Thailand [6] due to contamination with mealybugs. Although this ban was lifted in just one week [7], it still created a ripple effect in which Thailand subsequently halted longan imports from Cambodia, resulting in sluggish trading affecting approximately 50,000 tons of Pailin longans [8]. In response to this issue, Cambodia's Ministry of Agriculture immediately contacted the Chinese government and expressed the hope that China could help accelerate market access for Cambodian longans.
Wang Wentian, the Chinese Ambassador to Cambodia, once stated that agriculture is a key area of cooperation between China and Cambodia. He also expressed his belief that, through the joint efforts of the two countries, more premium agricultural products from Cambodia including durians, peppers, grapefruit and fragrant rice could be brought to Chinese consumers in the near future.
Pailin longans are not only grown in Pailin province, however, with their cultivation also extending to the neighboring province of Battambang. To date, the total planting area for Pailin longans has reached 14,500 hectares, with an annual production volume of 200,000 tons. Once Cambodian longans are given the green light to enter China, their export value is expected to hit $200 million per year.
Image: Pixabay
This article was translated from Chinese. Read the original article [9].