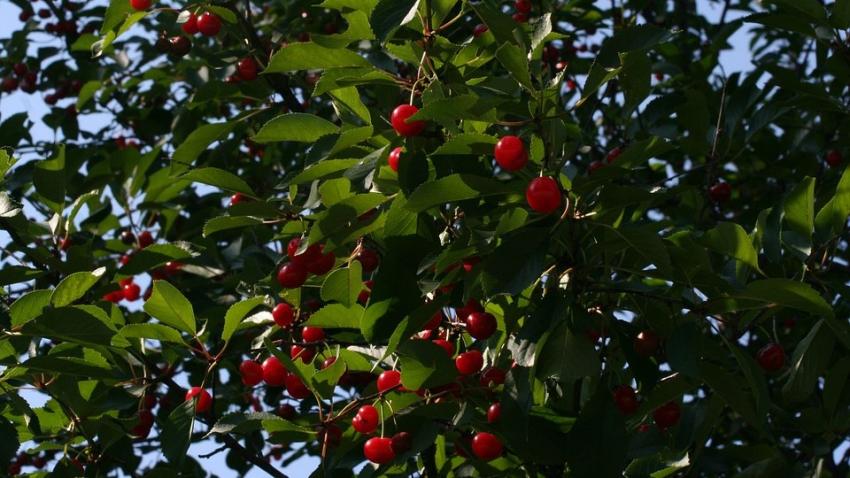 According to a recent report [3] by the U.S. Department of Agriculture's Foreign Agricultural Service, China's domestic cherry production [4] is estimated to reach 600,000 metric tons in marketing year 2021/22 (from April to March), corresponding to a year-on-year increase of 15%. Although the steady increase in production volume over the last several years has led to a downward trend in prices, cherries remain the most profitable fruit in the eyes of many Chinese farmers.
The planted cherry area in China is expected to hit 163,000 hectares in MY 2021/22, a year-on-year increase of 3%. Although Shandong province remains the main cherry-producing region nationwide, accounting for almost half of annual production, provinces in Western and Southwest China have been catching up rapidly. In particular, the landlocked province of Shaanxi in the very heart of China has recently overtaken Liaoning as the second-largest cherry producer. Liaoning province, especially the city of Dalian [5], is still the key production center of greenhouse-grown cherries in China. Other major cherry-producing provinces include Henan, Gansu, Shanxi, Hebei, Sichuan, Yunnan, Guizhou and Qinghai. Even provinces in the Yangtze River Delta such as Zhejiang, Jiangsu and Anhui have started trial production.
Up to 90% of Chinese cherries are grown in open orchards with a harvest season that lasts from early May to late July. In the last three years, early-season cultivars such as Brooks have found increasing favor among Chinese growers. Meanwhile, outdated cultivars with unfavorable characteristics like a soft flesh and sour taste are quickly disappearing from the market. Other mainstream cherry varieties include Tieton, Summit, Van, Lapins, Rainier and Jiahonghuang (佳红黄樱桃).
Although the flavor of Chinese cherries has been improving in recent years owing to a greater focus on newer cultivars, there remains a perceived quality gap between China's domestic cherries and imported ones, especially those from Chile [6], which supplies over 90% of China's imported cherries. The USDA report also indicated that nearly 80% of Chinese cherries are picked prematurely and that China still lags somewhat behind in terms of post-harvest treatment and cold chain logistics.
In MY 2020/21, Chile's cherry exports to China witnessed a year-on-year increase of 55%, which was largely attributable to a bumper harvest. As a smaller crop has been estimated for Chilean cherries in MY 2021/22, China's cherry imports are forecast to drop correspondingly to approximately 300,000 metric tons, a year-on-year decrease of 11%. However, from a long-term perspective, the demand among Chinese consumers for cherries is expected to remain strong. In light of increased exportable supplies and greater promotional efforts, the U.S. cherry industry [7] is also optimistic of shipping more cherries to China in MY 2021/22.
Image: Pixabay
This article was translated from Chinese. Read the original article [8].