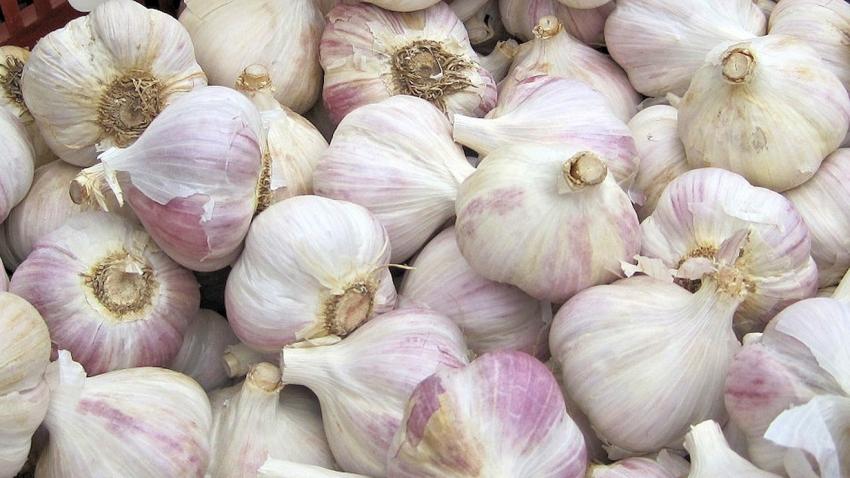 China's garlic harvest season is now well underway. In less than a month, fresh garlic prices rapidly increased from just 0.70 Chinese yuan per jin ($0.22 per kilogram) in early May to 1.40 yuan per jin ($0.44 per kilogram) toward the end of the month. Farm-gate prices for early-season fresh garlic in Shandong province's Jinxiang County even reached 2.10–2.40 yuan per jin ($0.66–0.75 per kilogram). Drastic price fluctuations have even been witnessed within a single day.
This upward trend in fresh garlic prices has also caused stored garlic prices to rebound by an average of 10–20% across various production regions since early May.
Prior to the start of the harvest season, there were suggestions that this year's garlic crop would be smaller than usual owing to frosts in the winter of 2020. This made many garlic farmers reluctant to sell their produce in anticipation of higher prices in coming months. However, recent market surveys have revealed little evidence for a smaller crop or reduction in planted acreage this year. Hence, it cannot be ruled out that the rocketing prices witnessed in May were the result of commercial speculation.
The higher domestic prices for fresh garlic have also driven up export prices, a trend that is especially apparent in exports to Europe. At present, FOB prices for fresh garlic destined for Europe are hovering around $1,100–1,200 per ton, corresponding to a 40% increase compared with this time last year.
A range of supposed health benefits has made garlic a highly valued produce item in the context of the ongoing COVID-19 pandemic. China's garlic exports reached 2.23 million tons in 2020, setting a new record [3] for the past decade. As to the prospects for this year, informed sources were quoted as saying that the garlic sector is still facing several uncertainties, such as a worldwide shortage of refrigerated containers [4], rising sea freight costs [5] and new waves of lockdown measures.
Image: Pixabay
This article was translated from Chinese. Read the original article [6].