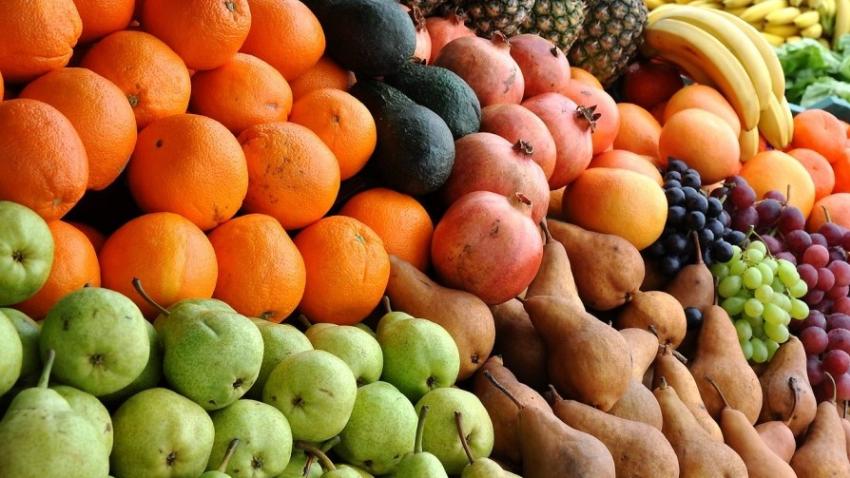 According to a press release regarding coronavirus prevention work in Beijing, the Xinfadi wholesale market [3] is now set to reopen in stages, starting on Aug. 15 with the main market section to the south of the railway that bisects the market. This section spans 651 mu (107.2 acres) and will be reopened along with the new distribution area (周转新区), spanning 146 mu (24.0 acres), and distribution area 1 (周转一区), spanning 81 mu (13.3 acres), corresponding to a total of 878 mu (144.5 acres). The reopening of these areas will restore the market to 60% of its original trading volume. The main market section to the north of the railway is expected to reopen on Sept. 10, which will mark the full reopening of the market with capacity returning to pre-outbreak levels.
According to the press release, the market will no longer allow retail sales to individual customers and will also implement an electronic management system with compulsory real-name authentication to register buyers and sellers via the market's public WeChat account. During an interview with a well-established produce merchant at the Xinfadi market, Produce Report learned that traders are overall quite confident about the reopening.
Wang Haishen of Beijing Longyuan Shenda Business and Trading (北京隆圆顺达商贸有限公司) noted that the setup for the reopening makes sense and that the removal of some unnecessary fixtures will help keep the entire market clean and sanitary. Wang told Produce Report that the company has already prepared its supply of goods and will be ready to begin distribution once the market reopens. Currently, aside from trading seasonal fruits such as peaches, jujubes and grapes, the company primarily deals in dragon fruit [4].
Xinfadi's "Queen of Scallions" Mao Yongxi told Produce Report that her company has been busy hiring workers, putting together orders and working to ensure quick sales after the market reopens. Mao believes that scallion sales will return to pre-outbreak levels within half a month after the market reopens. As for the increased control measures in place for wholesale distribution, Mao said that although these measures will make things a bit more tedious, she believes that they will become the norm in the future. The new separation of wholesale and retail trade is not expected to substantially impact the business of wholesalers and may in fact improve the overall orderliness of the market.
The Xinfadi market administration also plans to implement more stringent traceability requirements. For goods to enter the market, merchants must first log in to Xinfadi's management system and upload information such as item type, quantity, certification of place of origin and testing certificates. The market will then verify the information before the goods are approved for entry. Electronic trading will also be tested out as a means to ensure transaction traceability. The market will also be divided into further subsections for ease of management. In addition to separate sections for different classes of items, the market will also be divided by transaction type, including a distribution section for sellers, a purchasing section for buyers and a transit area for circulation. Buyers and sellers will park their vehicles in separate areas. Since the outbreak the market has been not only rigorously disinfected but also thoroughly renovated both internally and externally. Numerous areas have been repaired, floors have been smoothed and evened out, signage and floor markings have been redone and advertising boards have been dismantled. The two produce waste processing stations and five waste transfer stations have also been modernized.
Furthermore, after shutting down retail sales, Xinfadi established a 1,000 square meter produce market outside the primary market grounds so as to avoid negatively affecting the daily lives of the area's residents. Sales processes have been simplified and goods are subjected to strict quality control. This area officially opened for business on July 31. All of Xinfadi's 77 produce shops and 164 produce carts targeting nearby residents will reopen, ensuring a steady supply of fruits and vegetables to those living nearby.
Image: Pixabay
This article was translated from Chinese. Read the original article [5].