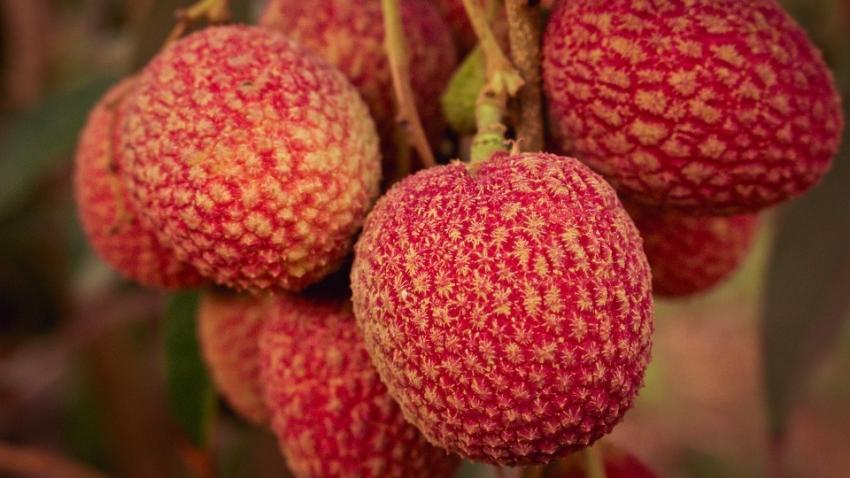 According to data from the Agricultural and Rural Department of Guangdong Province, Guangdong is witnessing a bumper lychee harvest in 2020, with the expected production volume and value estimated to reach 1.3 million tons and $2.57 billion, respectively. This large crop has also driven up the volume available for export. By June, the province had exported approximately 4,000 tons of lychees in 2020, corresponding to a 20% year-on-year increase.
In mid-June, Feizixiao lychees (妃子笑) from Guangdong hit the shelves in California, with the sale price reaching $4.99–5.99 per pound. For those hoping to see Guangdong supplying the global market with high-end agricultural products in coming years, the growth in lychee exports is considered an important step. To date, 52 orchards and 30 packing plants in Guangdong have received permission to export lychees overseas. Now, with the goal of diversifying its exports, Guangdong's lychee industry is being upgraded through a series of measures, including standardization, quality improvement and brand building.
Despite the ongoing impact of the COVID-19 pandemic, Guangdong's lychees have still successfully opened up multiple new markets this year, including the U.S. market [3] for lychees from Xuwen county, the Japanese and Singaporean markets for lychees from Huizhou city, and the Chilean market, which marks the South American debut for lychees from Guangdong. In an additional welcome development this season, new and premium lychee varieties have proved popular in overseas markets despite their relatively high price.
This year's farm gate prices of lychees for export have typically been 30–50% higher than those for domestic sales in Guangdong. This is expected to encourage more farmers to consider exporting their lychees.
Guangdong's Maoming city, considered by many to be China's lychee basket, is also the largest base of lychee production in the world. It has been reported that the export volume and value of lychees from Maoming have both hit record highs this season, with the export value so far this year soaring by 80% to $1.7 million. In terms of market penetration, lychees from Maoming have also done a remarkable job this year, being exported not only to traditional markets, such as the U.S., Canada, Australia, Singapore and Thailand, but also the new markets of Indonesia, Malaysia, Panama and the United Arab Emirates. The lychee varieties for export have also been extended to include three premium late-season cultivars, namely, Guiwei (桂味), Guinuoxiang (桂糯香) and Nuomici (糯米糍).
Lychees enjoy the largest planting area among all fruit categories in Guangdong, with a total planting area in the province of 273,000 hectares, which accounts for over half of China's total and approximately one-third of the global total. At present, Guangdong produces approximately 1.3 million tons of lychees annually with a value exceeding $2.14 billion, and over 100 lychee varieties are grown in the province. Approximately 45% of the lychee planting area in Guangdong is now dedicated to premium varieties, while over 13,000 hectares are used to cultivate novel varieties.
Exports are of great importance to Guangdong's lychee industry. On the one hand, exports help raise prices, thus leading to higher profits for farmers. On the other hand, they compel the industry to improve production standards and fruit quality, which is beneficial for the sector in the long run. Moreover, the global lychee market remains far from saturated, with plenty of room for Chinese growers to further expand.
Image: Pixabay
This article was translated from Chinese. Read the original article [4].