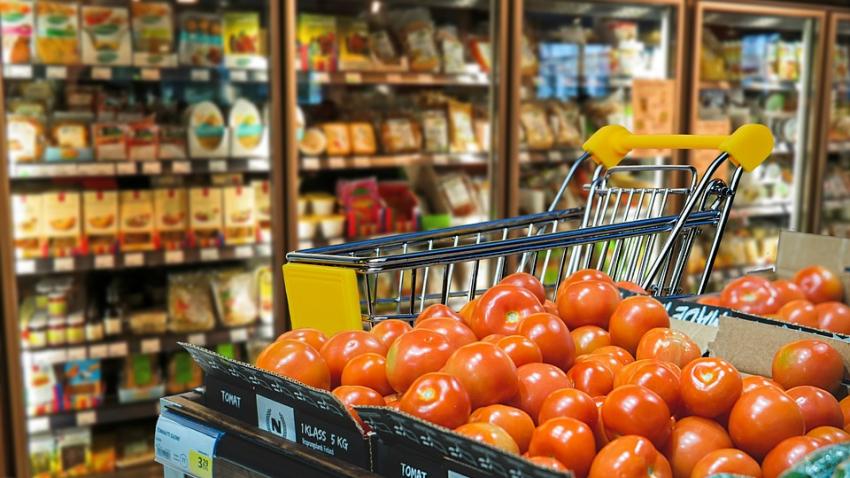 On June 2, the China Chain Store & Franchise Association [3] released a list of China's top 100 chain stores based on combined offline and online sales figures. Suning [4] took the top place, with Yonghui Superstores [5] coming in sixth and Hema [6] in 15th place.
The total sales revenue of the top 100 chain stores for 2019 was 2.6 trillion Chinese yuan ($368 billion), representing a 5.2% year-on-year increase and a 6.3% share of the consumer goods retail sector. The top 100 chains operated a total of 144,000 stores, up 5.9% from the previous year.
Suning came in top of the list with an annual sales figure of 378.74 billion yuan ($53.6 billion), while Yonghui made sales of 93.15 billion yuan ($13.2 billion). Approaching a figure of 100 billion yuan ($14.2 billion), Yonghui overtook Walmart China [7] for the first time to claim sixth place.
In 2018, Hema's sales totaled 14 billion yuan ($1.98 billion), earning it 47th place in the top 100 rankings that year. In 2019, sales jumped to 40 billion yuan ($5.66 billion), propelling the company to 15th place. Carrefour saw a poorer performance compared to the previous year, dropping from 12th place in 2018 to 21st place in 2019. Yonghui, Hema Fresh, Meiyijia, Pagoda, 7-Eleven and Lawson all saw increases in both sales revenue and number of retail stores.
Overall, growth was slower across the top 100 chains than in the previous year. In 2019, 73 companies achieved positive sales growth — five fewer than in 2018. The average growth rate was 14.4%, down 0.1% from 2018.
Of the top 100 chains, convenience stores witnessed an overall growth of 16.5%, a notable increase. Neighborhood supermarkets found the spotlight with outstanding growth in online sales. Overall, the top 100 chain stores saw a 28.7% increase in online sales in 2019, higher than the 9.2% sector-wide growth figure across all online retail in China. Online sales for the top 100 chains reached 500 billion yuan ($70.8 billion).
Home delivery services have become standard for companies in the top 100. One-third of the companies that made the list now offer home delivery services at all of their physical stores, while approximately half offer home delivery from at least some stores. The average per-customer transaction amount for home delivery purchases was 84 yuan ($11.90), with an average of 56 orders per store per day. Compared to companies with delivery services in only some stores or those still at the trial stage for home deliveries, companies with delivery available in all stores had a higher per-transaction price for home delivery orders at 92 yuan ($13.03), with an average of 95 orders per store per day.
In addition, one-third of the companies have established local distribution centers, which are mostly dependent on existing stores. Nearly 60% have begun offering community group buying services (where customers from the same apartment compound or neighborhood can place group orders, typically via a WeChat group). These services are still in the trial stage for the majority of companies offering them. Community group buying services account for approximately 2% of the sales revenue of supermarkets. Online streaming and short videos have emerged as a new sales channel, with over one-third of the top 100 companies already venturing into this area.
Owing to the impact of the COVID-19 pandemic in the early part of 2020, companies are taking a cautious approach to expansion in 2020. According to predictions, 78% of the top 100 companies are expected to continue opening new stores. However, only 36% of the companies are optimistic about achieving sales growth at retail stores compared to the previous year, while 42% predict lower sales at retail locations.
China's Top 10 Retail Chains in 2019
(Taken from the China Chain Store & Franchise Association's top 100 list)
No.

Company name

Sales
(billion yuan, tax-inclusive)

Sales growth

Total stores

Store growth

1

Suning Commerce Group Co. Ltd.

378.74

12.5%

8216

−25.7%

2

GOME Retail Holdings Ltd.

127.646

−7.6%

2602

22.6%

3

Red Star Macalline Group Corporation Ltd.

125.633

12.6%

428

19.2%

4

Sun Art Retail Group Ltd.

101.868

0.5%

486

0.4%

5

China Resources Vanguard Co. Ltd.

95.1

−6.1%

3234

1.3%

6

Yonghui Superstores Co. Ltd.

93.15

21.3%

1440

12.9%

7

Wal-Mart (China) Investment Co. Ltd.

82.28

3.8%

442

0.2%

8

Easyhome New Retail Group Co. Ltd.

81.11

14.2%

355

24.6%

9

Sinopec Easy Joy Sales Co. Ltd.

70

12.9%

27600

1.5%

10

Chongqing General Trading (Group) Co. Ltd

60.421

−10.7%

373

−9.7%
Note: The companies ranked second, third and eighth in the list do not sell food products, while the rest do.
Image: Pixabay
This article was translated from Chinese. Read the original article [8].
Readers interested in having access to the complete top 100 list in English are invited to contact Product Report for more information.