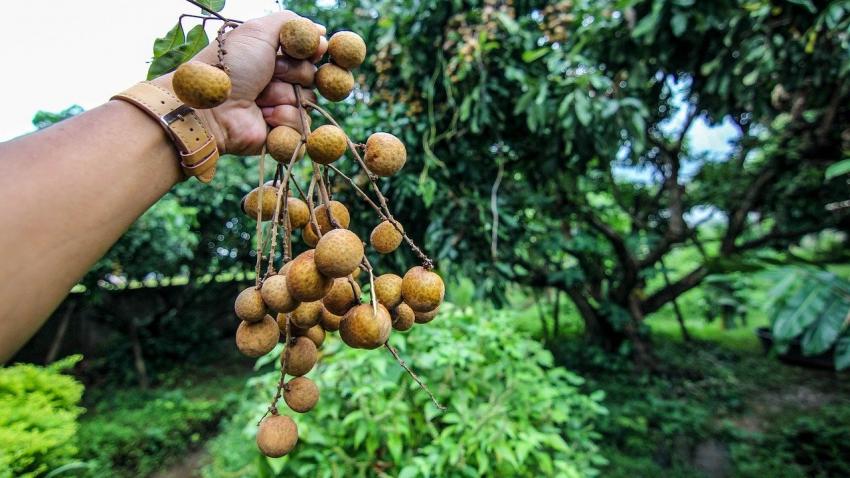 According to local media reports, Cambodia is accelerating its efforts to obtain market access to China for several of its agricultural products, with special priority being placed upon fresh mangos, longans, dragon fruit, coconuts, peppers and edible bird's nests. Although the ongoing COVID-19 epidemic has brought some degree of inconvenience and uncertainty to these efforts, officials from both Cambodia and China are attempting to move the process forward.
Bananas are the only fruit from Cambodia that have so far been granted market access to China [3], but officials from Cambodia's Ministry of Agriculture, Forestry and Fisheries predict that both longans and mangos are very likely to receive approval once the COVID-19 epidemic subsides.
Pailin province is a major longan-producing region in Cambodia. Each year, approximately 6,000 tons of longans from Pailin are exported to Thailand, accounting for 70% of the province's total longan exports. On May 25, the vice governor of Pailin stated that market access to China would help diversify the export channels for the province's longans, thus bringing greater profits to growers and exporters alike. He also expressed hope that the sector could attract additional investment to further develop the industry and make Cambodian longans more competitive in the international arena.
In addition to longans, Cambodia produces approximately 1.2 million tons of mangos each season, with a total planted area of around 100,000 hectares. It is estimated that the country is capable of supplying 500,000 tons of mangos to China each year. Nevertheless, meeting China's strict standards [4] on fruit quality is expected to pose an additional challenge for the Cambodian mango sector alongside simply gaining market access.
Cambodia is seeing a bumper mango harvest in 2020. However, the combination of this larger crop and a global market greatly impacted by the COVID-19 pandemic has caused prices to plummet. Both Thailand and Vietnam have suspended imports of Cambodian mangos, causing supply to exceed demand domestically. According to the Kampong Speu Mangoes Association, the farm gate price for Cambodian mangos is currently as low as 0.7 Chinese yuan ($0.10) per kilogram, far lower than the typical price of 3.15–4.02 yuan ($0.44–0.56) per kilogram in a normal year.
As one of the largest consumer markets for fruit in the world, China is of great appeal to the Cambodian fruit industry. Exports of Cambodian bananas to China have witnessed significant growth since this fruit received market access. In 2019, Cambodia exported 157,800 tons of bananas to China, accounting for 99% of the country's banana exports and representing a 647% year-on-year increase.
Image: Pixabay
This article was translated from Chinese. Read the original article [5].