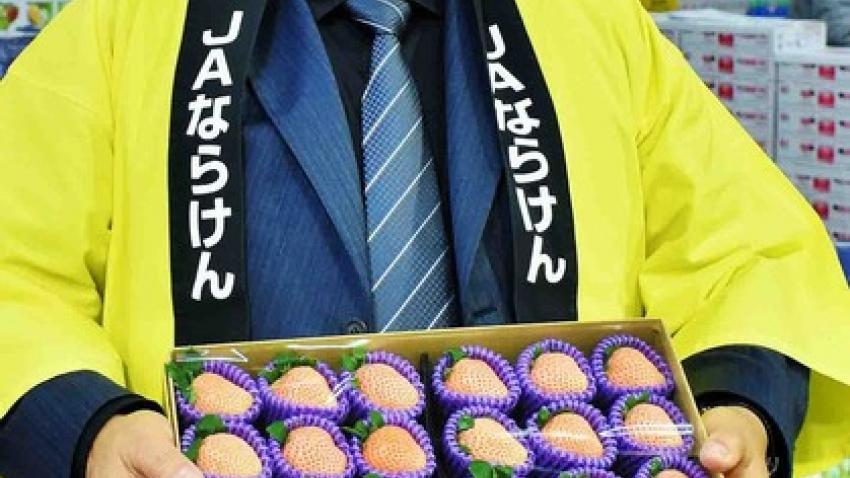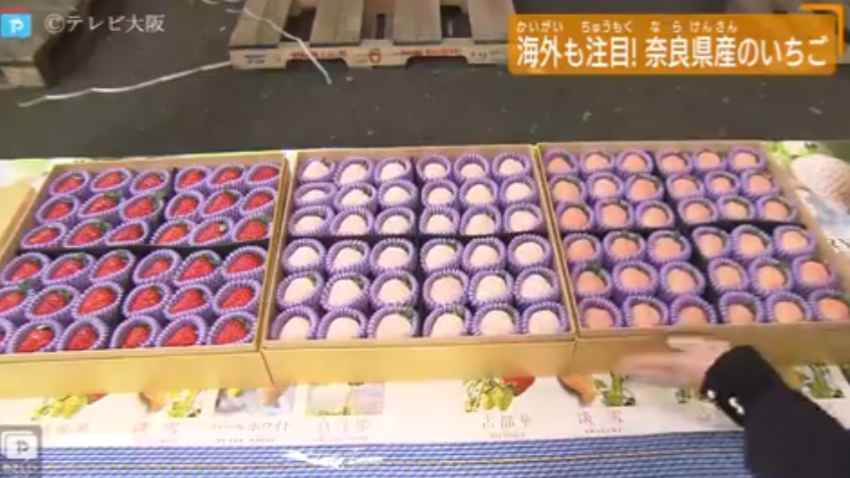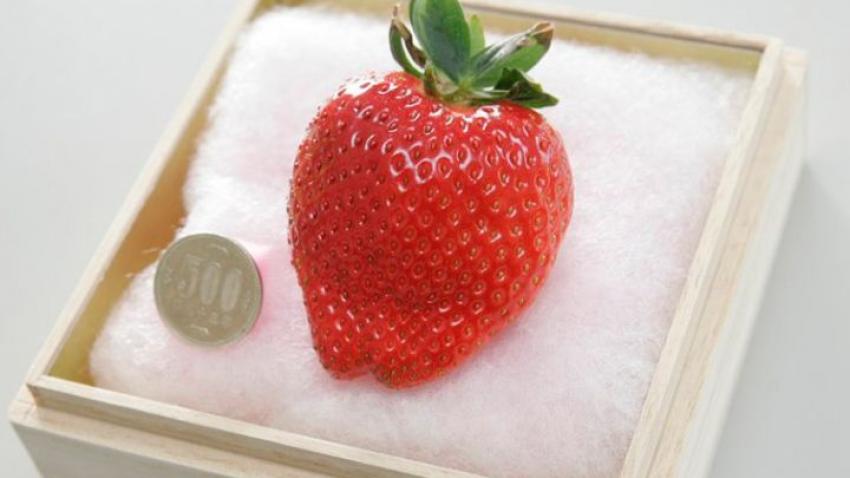 "Cherry freedom [3]" – a recently coined term referring to the ability to purchase and eat imported cherries without a second thought – has sparked numerous discussions on the Chinese internet. As living costs continue to increase, Chinese netizens have advanced imported cherries as a new standard for wealth and a way to playfully lament their own financial limitations.
However, in Japan, achieving "Fruit Freedom" can seem even more of a mission impossible.
Fruit is treated differently by many in Japan, where fruit purchase and consumption are tied to cultural and social practices. As a result, Japanese fruit connoisseurs are often willing to pay jaw-dropping prices at auction for fruits that have been specifically and painstakingly developed to cater to a niche market. For example, a dark-skinned Densuke watermelon from Hokkaido can range in price from $200 to $6,000. Meanwhile, a pair of premium persimmons recently fetched 540,000 Japanese yen ($4,950) at auction, while a 30-grape bunch of the Ruby Roman [4] variety sold for 1.1 million yen ($10,900).
It is said that the Japanese eat with their eyes. This perception was proven absolutely right last month when, at an auction in Osaka, 108 strawberries gracefully presented in three luxuriously golden containers sold for an astonishing 1.5 million yen ($13,700).
This corresponds to approximately $127 per strawberry!
The auctioned strawberries belonged to three varieties, namely, the red Kotoka (古都華), the pink Awayuki (淡雪) and the White Pearl (パールホワイト) varieties. The aesthetic display and attractive manner of packaging made these berries overshadow even jewels.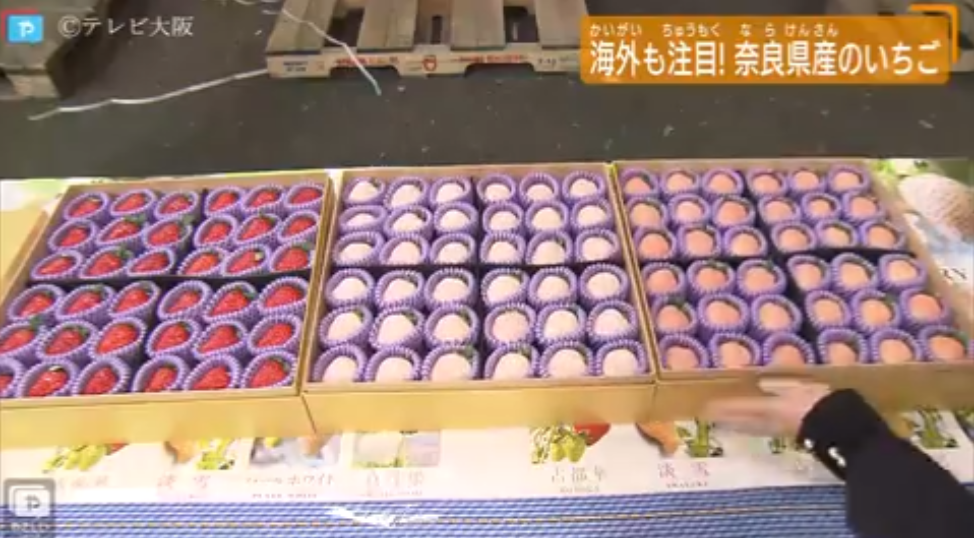 Nevertheless, Japan's high-end strawberry trade is not only dominated by oddly colored varieties. A red strawberry named Bijin-hime (美人姬), which means "beautiful princess" in Japanese, set a record price of 50,000 yen for a single berry. What is most remarkable about this variety is its size. Large Bijin-hime strawberries can weigh over 100 grams each, while even the smallest berries exceed 40 grams. In addition to the giant size of these strawberries, their color, fragrance, sweetness and juiciness also help this variety create a lasting impression. Bijin-hime is among the sweetest strawberries currently available, with a higher Brix level than most other varieties. While strawberries generally possess Brix values of around 10%, Bijin-hime berries may exhibit values of 13–15%.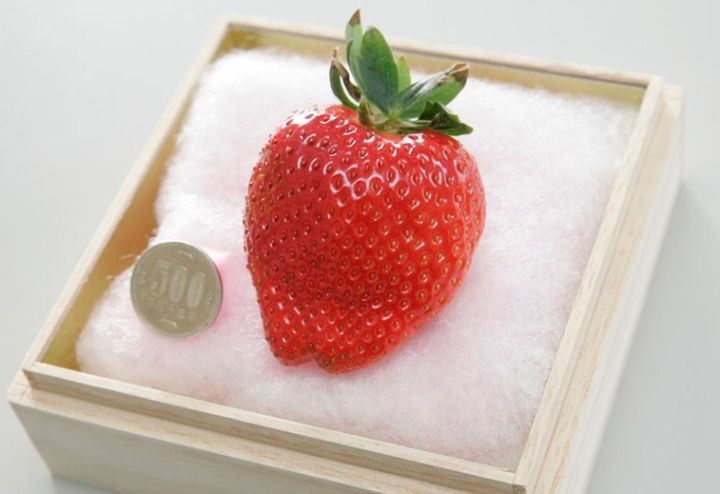 As to the origin of the "beautiful princess", farmer Okuda Nichio, who has been referred to as the father of Bijin-hime strawberries, once told CNN [5] that he had spent 15 years developing this tennis-ball-sized variety. Each berry takes 45 days to grow and only 500 can be produced each year. "It's hard getting the shape of these strawberries right – they can sometimes turn out like globes," Nichio was quoted as saying, "It's taken me 15 years to reach this level of perfection."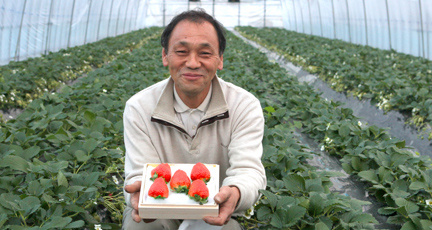 So what are the reasons behind Japan's obsession with luxury fruit?
First of all, limited arable land, aging farmers and labor shortages are common problems in Japan's agricultural industry. As a result, Japanese farmers tend to focus more on quality than on quantity, which inevitably drives up the cost of fruit production. Second, fruit is considered a luxury item and plays a prominent role in Japan's extensive gift-giving practice. Consequently, high-end fruit has come to be perceived as an important symbol of respect. For example, it has been estimated that approximately 30% of domestically produced cherries are sold as summer gifts in Japan. Last but not least, fruit auctions of this kind are always held at the very beginning of the harvest season, so a sensational bid is a perfect marketing tool for a particular fruit or producing region.
Images: Yahoo Japan
This article was translated from Chinese. Read the original article [6].